4BI9 Media presents Look It Up
In the fall of 2006, AJ Dakoulas and Andrew Napier boarded a plane to Utah with one goal in mind: to create a unique and groundbreaking film documenting the best up and coming riders around America. 37 tapes, 11 broken skis, 5 hospital trips, and 1 eventful season later, 4BI9 is proud to announce the release of their first ever full-length movie.  The film, titled Look It Up, follows the 4BI9 crew to numerous locations around North America, as they strive endlessly to "get the shot".
So why should people get excited about the release of Look It Up? 
In an attempt to shoe away from the alarmingly similar and repetitive nature of the current professional film industry, Look It Up will entertain audiences with its unique and innovative style.  With a mix of individual rider and themed montage segments, an appropriate yet esoteric soundtrack, and a strong emphasis on artistic expression, the film should offer viewers a refreshing difference from their typical ski movie.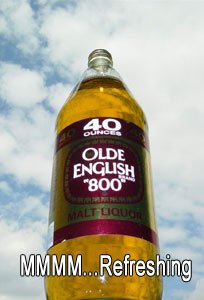 Bored watching the same pros do the same tricks on the same features?  Look it up features a talented and diverse array of previously undocumented and relatively unknown skiers.  Watch Tom Wallisch cook delicious pretzels on sizeable handrails, Steve Stepp "goblin" through the powdery backwoods, and Timzilla (Maney) terrorize the entire Utah Mormon community, as the entire 4BI9 crew strives to produce the most epic and mind-blowing amateur ski film for the 2006-2007 season.
Besides the full-length video, Look It Up will also feature a lengthy and entertaining bonus section.  An extra footage marathon, 4BI9 skate sessions, and The Tom show (a short documentary on the season narrated by Mr. Wallisch himself) are just some of the many extra features.  Also included in the DVD are all of this year's 4BI9 edits in high quality (including several unreleased edits).  If for some reason the movie does not entertain you, the bonus certainly should.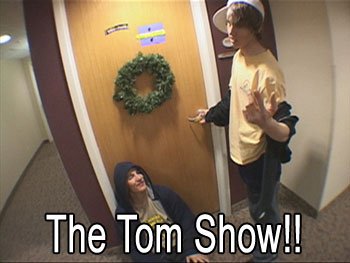 The cost of the movie is only 13 dollars.  Save the extra money you'd spend on a Matchstick or Poorboyz film, and use it to buy something useful or delicious…. like banana chips.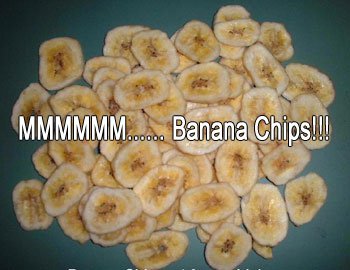 By purchasing Look It Up, you are also supporting an independent film company.  Any profit made from this year's film goes directly into travel budgets and new camera equipment for next year's movie.  The more support we have, the better our future edits and movies will become.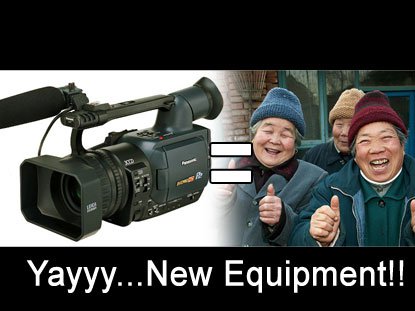 So now that you're informed, order your DVD today and spread the word.  If your friends haven't heard of Look It Up, then link them to this article.  And if they haven't heard of 4BI9 either, tell them they should probably look it up!
Riders included: Steve Stepp, Tom Wallisch, Andrew Holson, Rich Fahey, Jeff Kiesel, AJ Dakoulas, Andrew Napier, Dylan Ferguson, Kyle Lukas, Dave Euler, Dale Talkington, Brady Perron, Brian Kish, Tim Maney, John Kutcher, Ryan Wyble, and many others
Check out http://www.4bi9media.com/liu/ to view the trailer and preorder your copy. Here is a small collection of photos from a fine Wasatch storm for your viewing pleasure; head on over to the 4BI9 site to see the rest of them.
A fine jump that we hit in mid February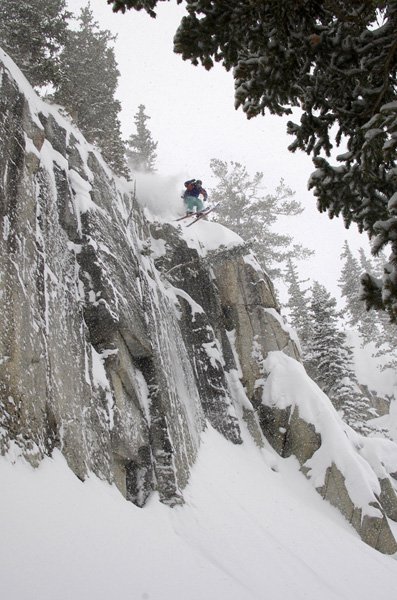 Dave Euler boosting a nice 35fter"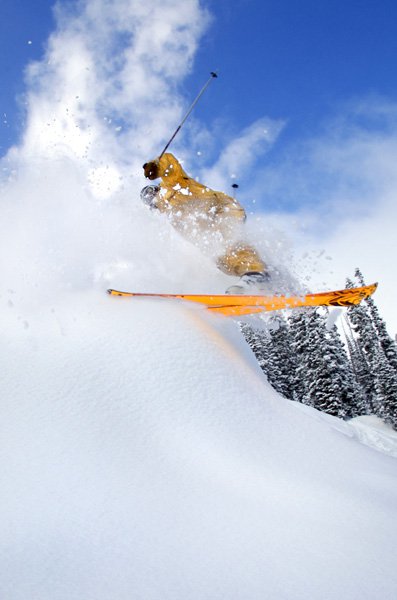 Kza showing you just how to butter your skis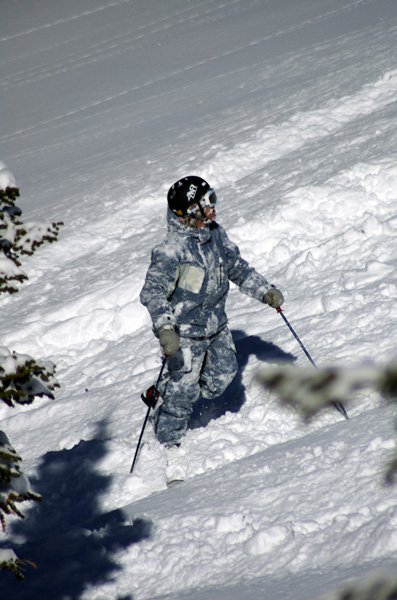 Richard loves the snow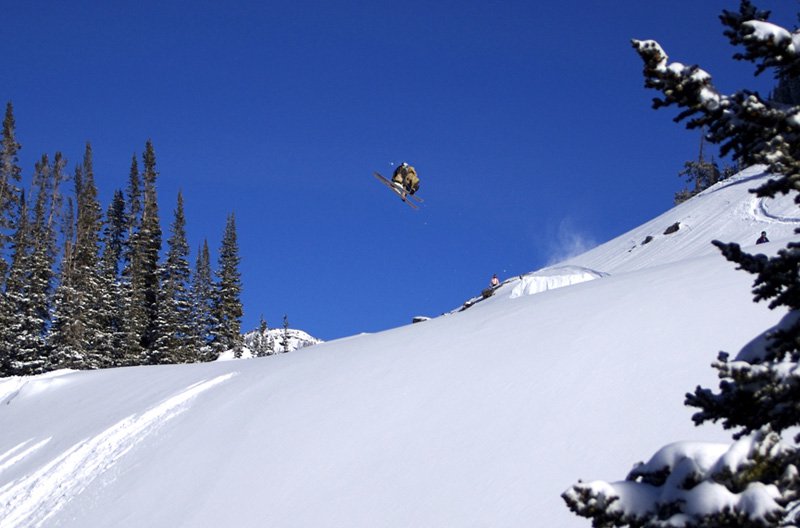 The Pretzel Man can in fact hit BC booters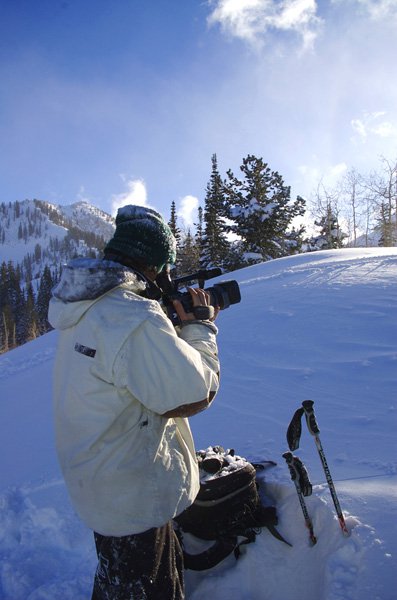 AJ Getting The Shot!!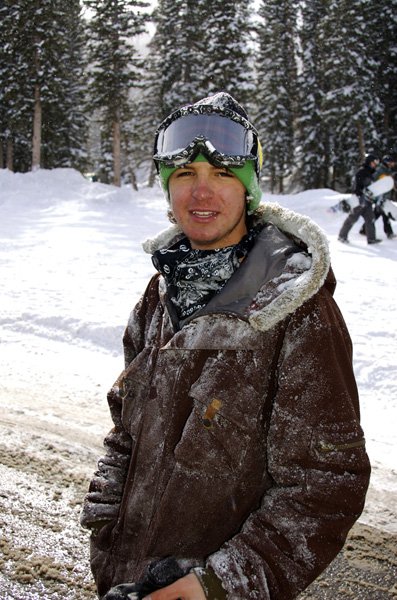 Napes kickin' it somewhere in the Wasatch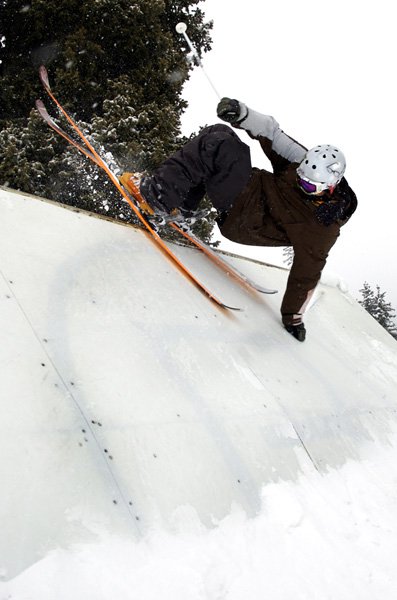 NS Legend Jeff Kiesel leaning back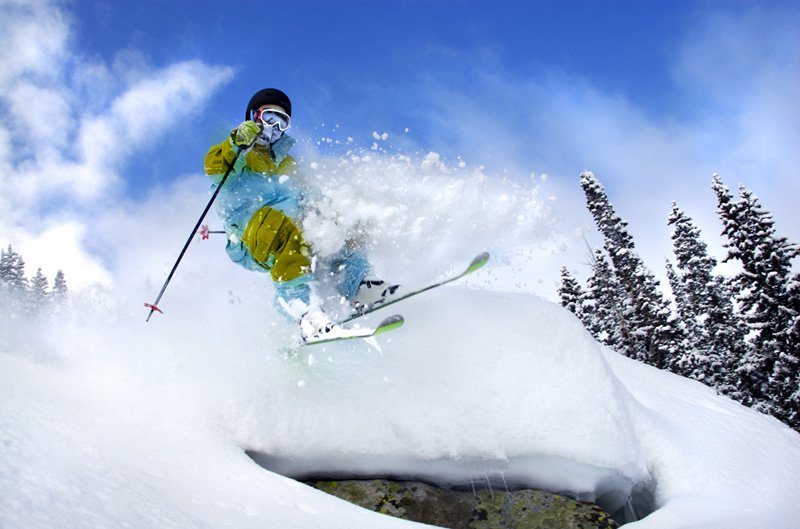 The Goblin prowling through the woods
*Photos courtesy of Trevor Woods