Mouse Run Park is fully open and in prime condition! The park has 22 FEATURES including 2 jumps and the Rails 2 Riches down barrel rail. The Poma Lift allows for quick laps and with so many features, there is something for everyone. Check it out....
***ALSO, THIS JUST IN: Our Park Crew has been working around the clock and is stoked to announce that we will be opening another park on Timberline this Saturday Dec. 26th! The Timberline park is located on Rams Head Mountain and will showcase 4 small jumps and 6-8 small/medium rail and box features. Thanks boys!***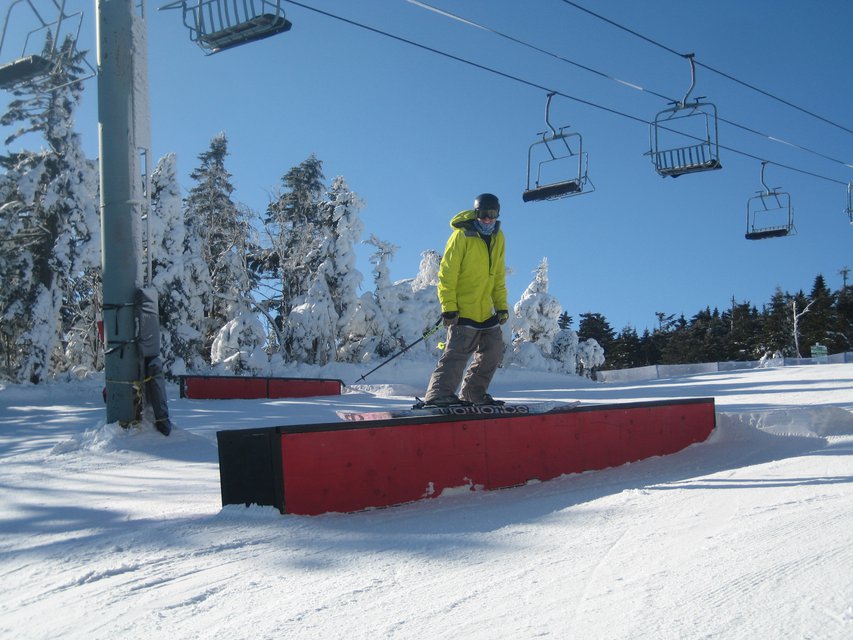 The park starts out with single barrel rail and a flat box.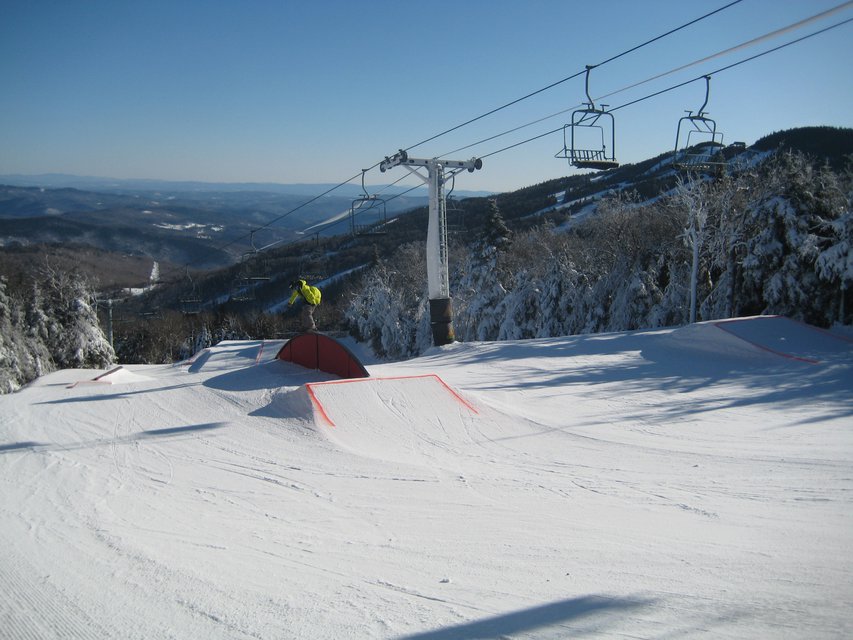 Next, you can either hit the rainbow rail or the jump.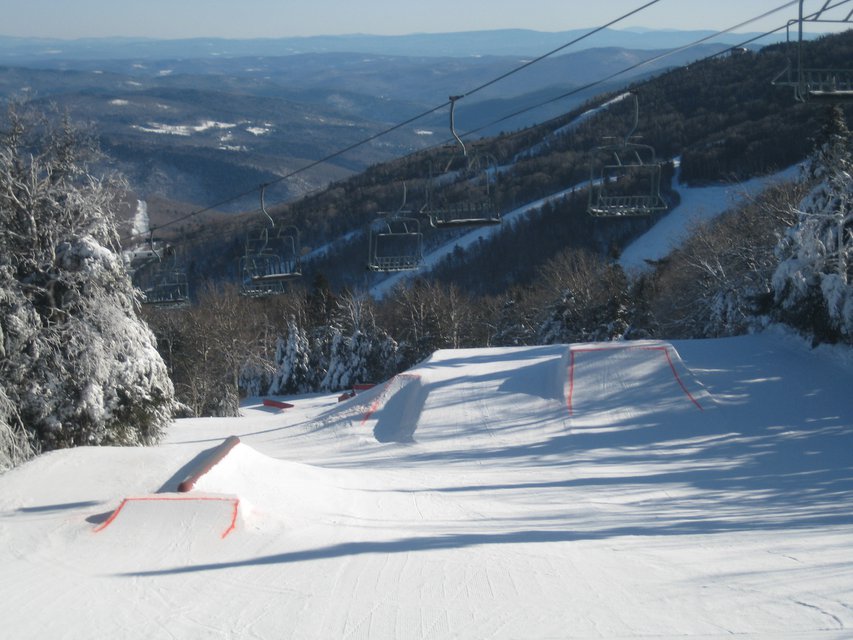 Below that is this really smooth old snowmaking pipe or you could hit the hip or the jump. Tons of choices!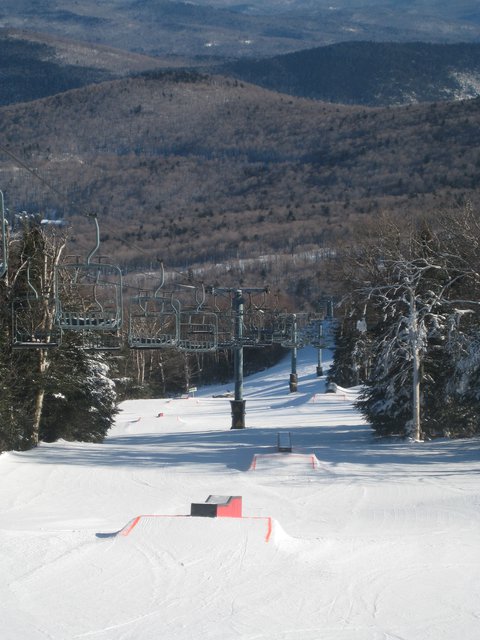 Line #1: Down-flat-down box to flat box.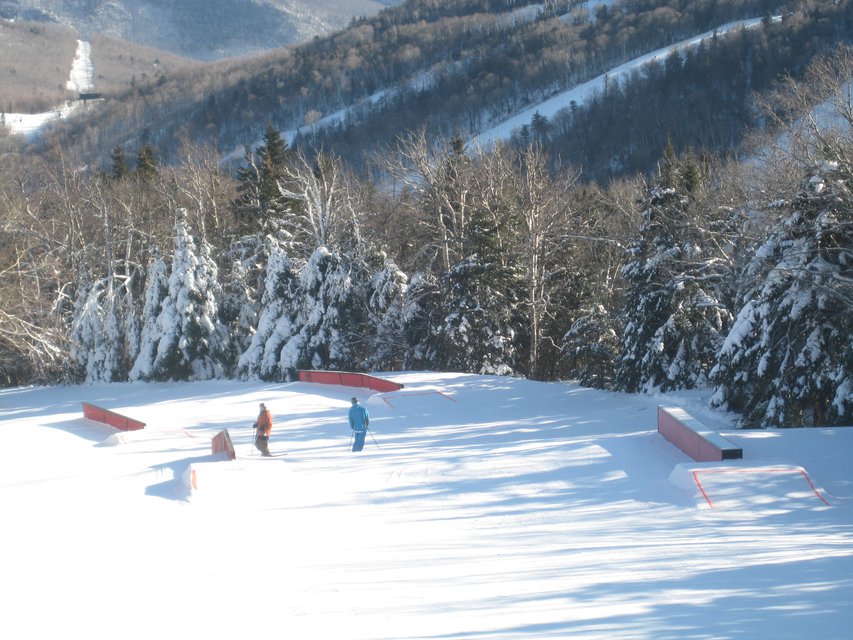 Line #2: Flat-down rail to flat bar. Line #3: Flat box to elbow rail.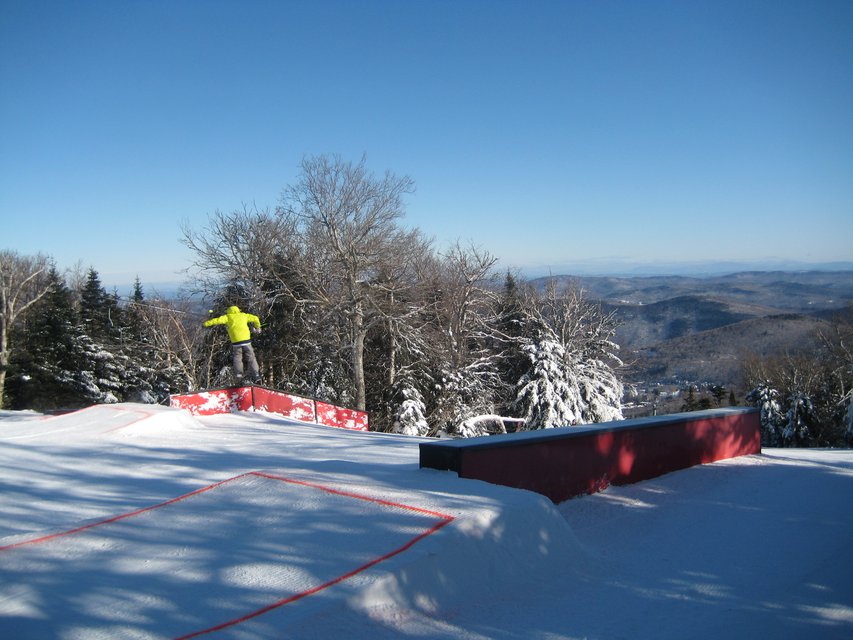 Flat-down rail is very disaster-able...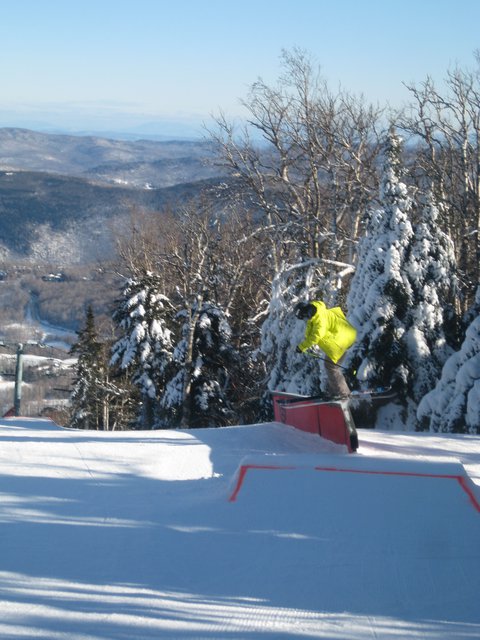 Elbow Rail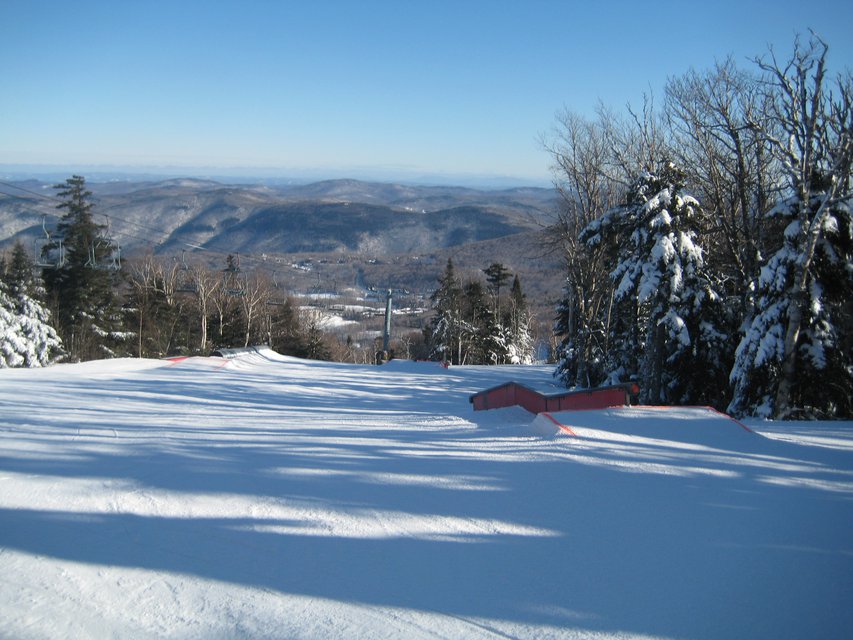 Nice down-flat-down rail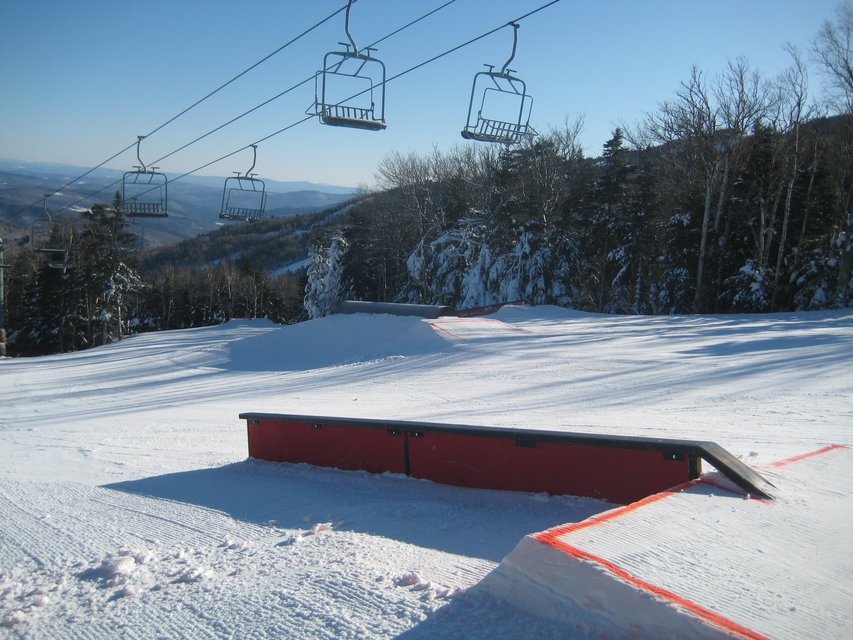 Little down rail, metal corrugated pipe, bigger down rail (it's hiding in the shadows in this photo, sorry!).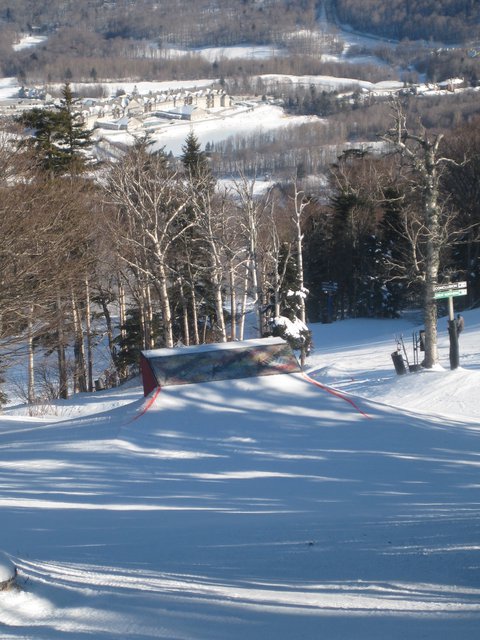 You end your park run with hitting either this wall ride.....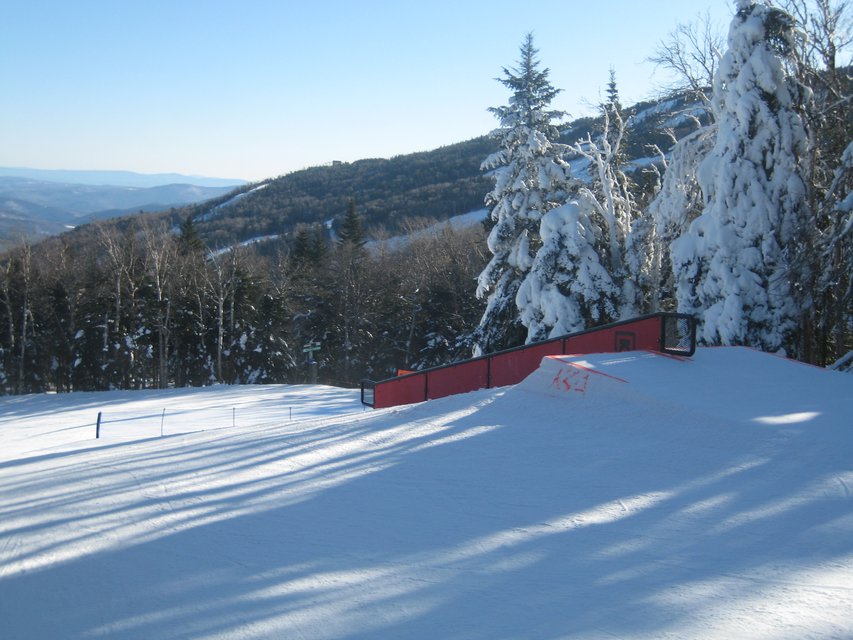 ....or our Rails 2 Riches down barrel rail.
Yep, 22 features! That's a crazy amount of options. I tried to capture all of them but there are just too many features. Come up here and check it out for yourself!
Enjoy the holidays and get stoked for Timberline Park opening Saturday. Big thanks goes out to UVM Freestyle Ski Team member Caleb Atwood for being an excellent ski model. As always, stay tuned to http://www.killington.com for all the latest info and conditions. See you up here!