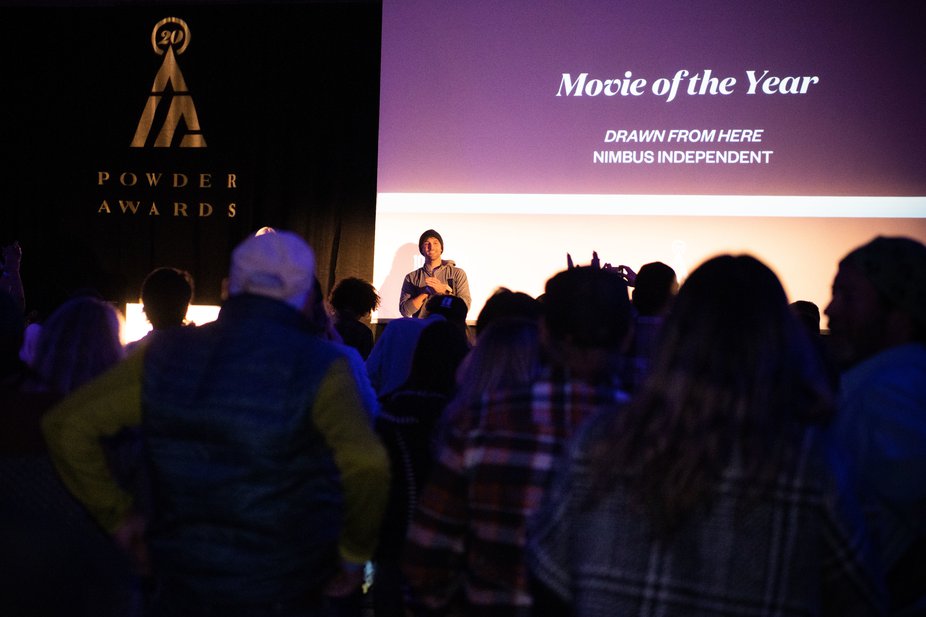 Eric Pollard paying homage to ski media during his acceptance speech for Movie of the Year.
Proper recognition and support given to ski media can often be seldom seen in the age of Instagram and the shrunken attention span of the average consumer. However, a celebration of skiing's filmers, photographers, and athletes is the sole purpose of the annual Powder Awards, skiing's equivalent of the Oscars, with Powder Magazine acting as the Academy.
The awards were held in a little place called Aspen, and a who's who of skiing gathered at the Hotel Jerome for a night of reunion, recognition, and stoke. Among the guest list were newcomers and legends alike, with plenty of local ski gangs to fill in the gaps. Regardless of where you came from, everyone was there for one reason, and that was to celebrate skiing.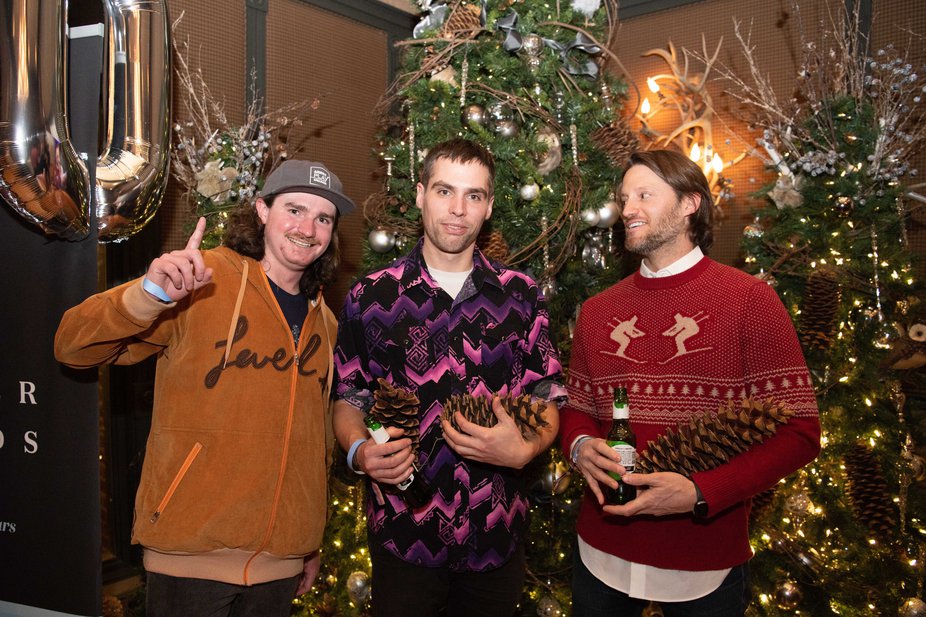 The Level 1 crew pose with some of The Jerome's decor, a notable touch to the general mood of the room. We love a good pile of giant pine cones.
_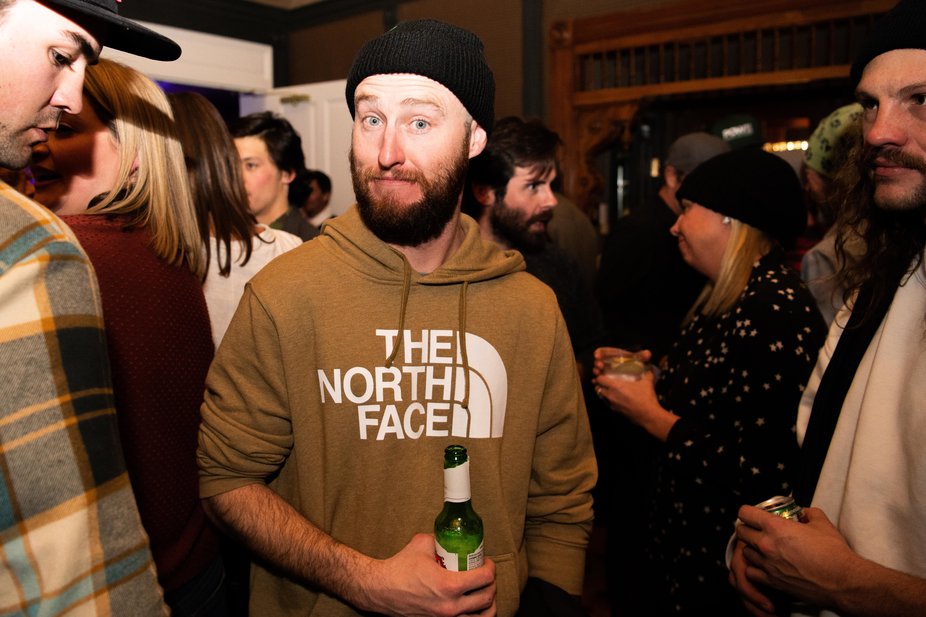 The Pretzel Man himself was among some of the many familiar faces there.
_
Some highlights of the night included Karl Fostvedt going home with Best Line from Return to Send'er by Matchstick Productions, Keegan Kilbride and Luchas Wachs winning Best Jib and Breakthrough Performer from Level 1's Romance, Tom Wallisch with Best Air from Good Company's Cruise Control, and Eric Pollard's latest project, "Drawn From Here" winning both Best Post-Production and Movie of the Year.
Josh Malczyk lending a hand to Eric Pollard's celebration.
_
Photo of the Year is a personal favorite of mine and is a nod to the still photographers- a piece of recognition that can be particularly elusive nowadays. It is always impressive to see images shown on a large screen in front of an audience, since it is a platform generally reserved for films. Powder, being notorious for its high standard of imagery, picked photographs that were nothing short of moving this year. Darcy Bacha and Sammy Carlson took home the title, with a dramatic aerial shot that is a dizzying perspective on a gnarly line.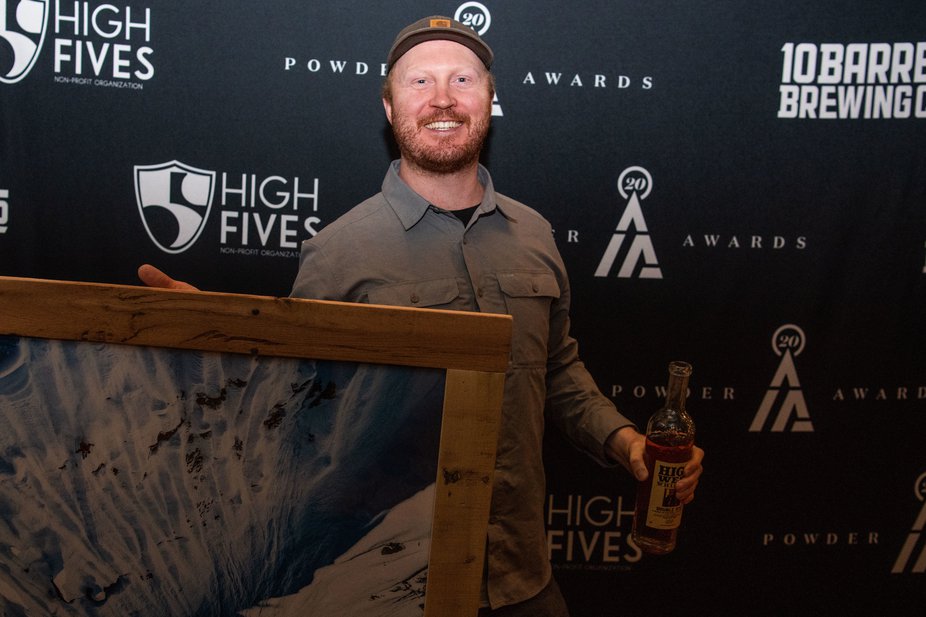 Darcy poses with his winning shot, which auctioned for $6,000 benefitting High Fives Foundation.
_
Ski media is a pretty special thing and is such a massive component of our little community. The Powder Awards remain a staple in ski culture and are a fabulous way to kick off what is sure to be a good season. Cheers to all involved, to the skiers and the creators, and everyone in between.