Cover photo: Swedish Freeski Team
After a long 5 days, the slopestyle course was finally opened up to skiers to shred and get familiar with what lines they want to take. Here are the highlights from day 1: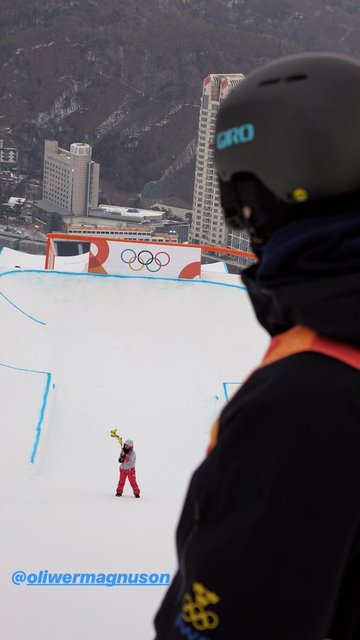 Oliwer Magnuson eyes up the top section of the course before dropping in. Photo: @freeskiswe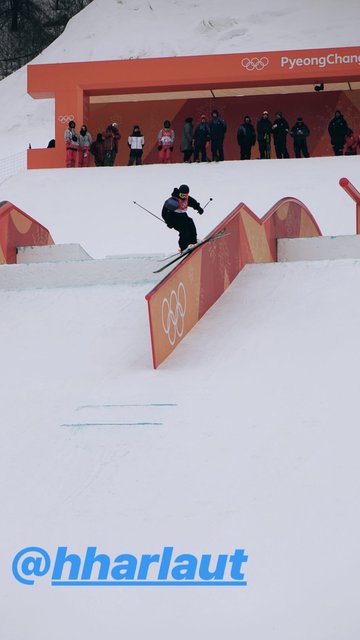 Dollo on course. Finally, people are hitting that insane rainbow to down flat... P: @freeskiswe
https://www.instagram.com/p/BfKW0ytHvue/?taken-by=wacko
Speaking of...Wacko laces up the bow to DF with an easy blind 2.
https://www.instagram.com/p/BfKMhfWHGd7/?taken-by=swissfreeski
Swiss rider Jonas Hunziker dropping in from the rafters lmao
Yea, those rails are a solid 5 or 6 feet out of the ground...
Andri Ragettli scopes out the "Wu-Tang" jumps.
Andri goes through the top rail section.
New Zealand's Finn Bilous and Finland's Joona Kangas chimed in with their feedback on the course. "I love the course!" Joona stated in an IG DM conversation. Finn also showed his enthusiasm for the course's design. "There's definitely a lot to take in as there are so many different options...Gonna be a fun event though, hope we see lots of different lines."
Stay tuned for more clips and athlete feedback as the days go on!