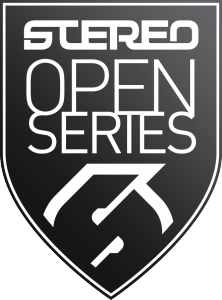 The second annual Stereo European Open took place this Saturday and what an event it turned out to be. The battle took place at Turncable, and with 28 degrees and sun, and a shoreline packed with people, the riders had absolute perfect conditions.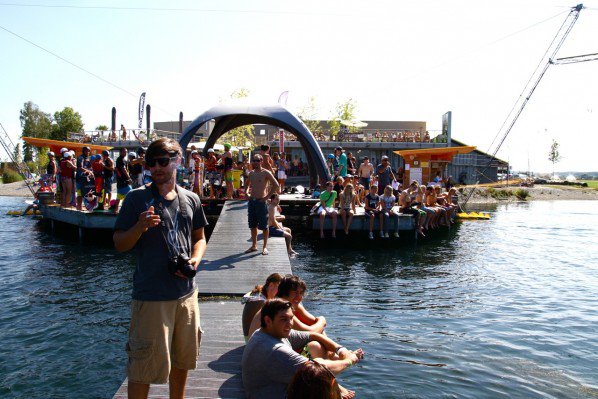 The European Open was the third stop of the Stereo Open Series, and is the biggest wakeski event of the season. The athletes have been traning harder than ever for this opportunity to walk away with the European Open trophy and the prize money. We have seen a steady progression from event to event, but I don?t think anyone would have anticipated the level of riding we saw at this event.
13-year-old Vincent Veilie (GER) delivered solid runs all afternoon to earn him a spot in the finale. One of his most impressive moves of was a massive Switch-up transfer over the Optimus obstacle, the biggest one of the day. With a 6th place, he showed everyone that he is one of the future stars of the sport.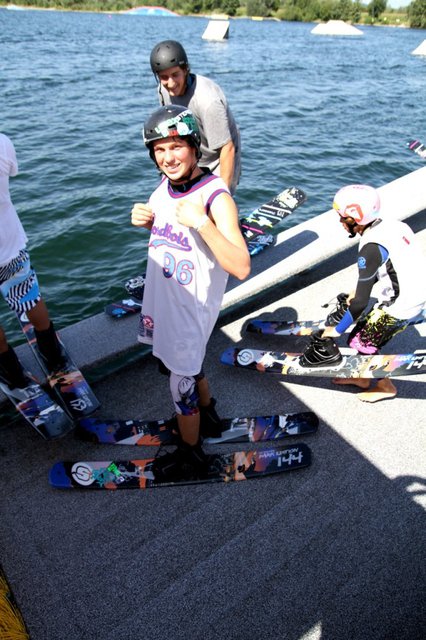 Stylish 3s off the kickers and gapping out of the roof top rail with some sweet grabs and solid switch landings were some of the ingredients earning Turncable local, Flo Berger, the 5th place.
The fight for 2nd, 3rd and 4th place was a really close call. With style and perfect execution, Lukas Gütling?s 2nd final run earned him 3rd spot, just a hears width behind Nico Meitinger (GER), who skied away from a huge blind judge and a sw flat 5 off the kicker to take 2nd place. The 2011 Stereo Cable Jam // EU champion, Chris Böttcher (GER), ended up just outside the podium, but with his skills to utilize all three elements in the park, he showed the crowds that he can be back on the top at the next competition.
Defending champion, Sebastien Coll (FRA) was never really threatened for 1st place. He stepped up his game big time and delivered the most complete and spectacular run ever seen in the history of wakeskiing. Here it goes, a big misty 5 of the right kicker, an effortless blind judge on the first corner, a big transfer over the optimus, a DOUBLE S-BEND off the second corner, a shifty over the transfer box, a glide off the left big kicker, backroll off the third corner and rounding it off with a sw 5 off the last right kicker.
Final results
1. Sebastien Coll (FRA)
2. Nico Meitinger (GER)
3. Lukas Gütling (GER)
4. Chris Böttcher (GER)
5. Flo Berger (GER)
6. Vincent Veilie (GER)
TC made the event complete, with the ?Turncable I Turnin? Stereo? after party, with DJs Franky Gee (Bikini Records) and M.A.R.A (TC Collective)
Again, a huge thanks goes out to the Turncable crew. Christian Wirth was spinning records the whole day, Sandro working the mic and Flo as head judge.
Thanks to Oysteins Clothing for sponsoring the event. Make sure you check out oysteins.com for their complete range of lifestyle fashion clothing
Next event: Stereo Wakeski Open // US @ Orlando Watersport Complex ? October 22nd