If you haven't seen it before, every year I like to look back at what we did in the past year.  Many things happen in a season, and we generally get photos of it all.  I tried to find some shots that have never been seen before.  Regardless, you should have a seat.  With over 200 photos, this is a long one.
Since our last review update, Nevill spent the summer in New Zealand.  Doing things like Zorbing, hiking, and surfing; his updates made me want to visit.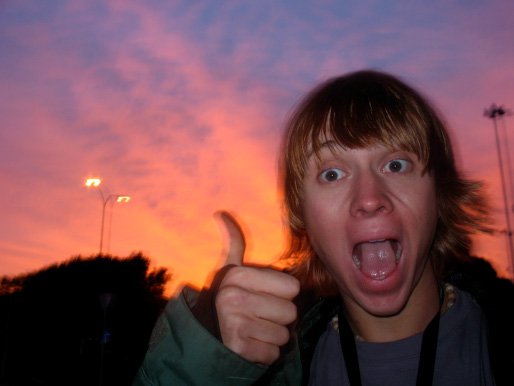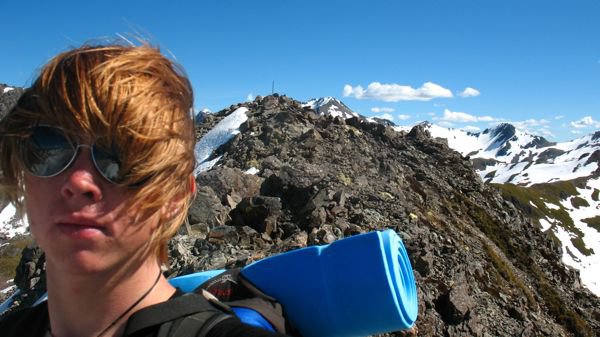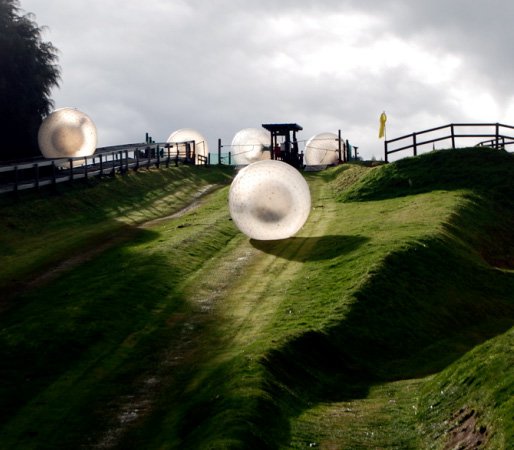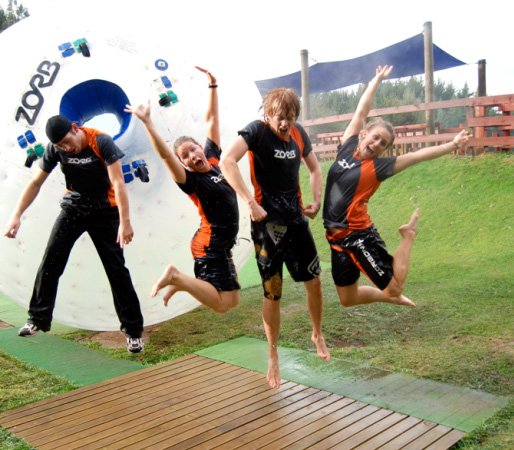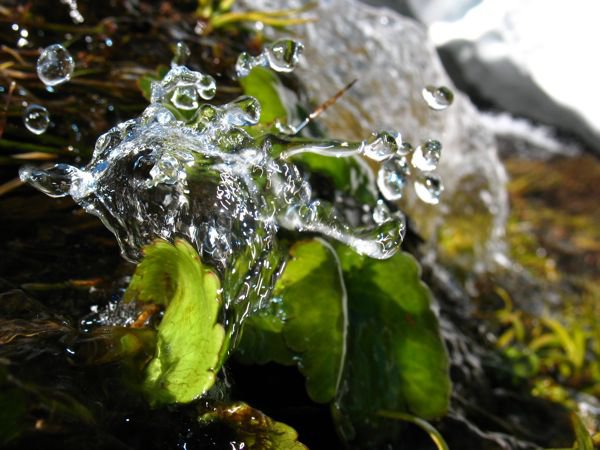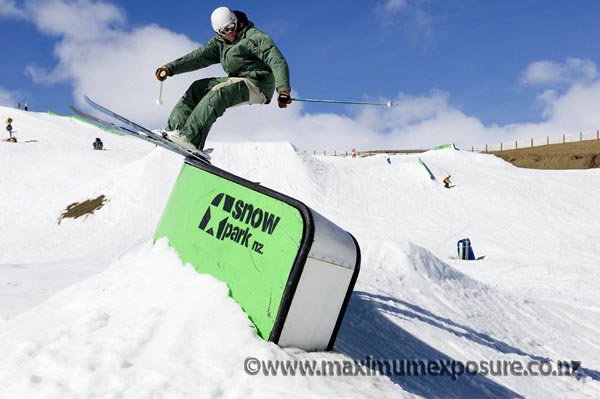 Meanwhile, Josh Bishop was coaching kids up in Whistler...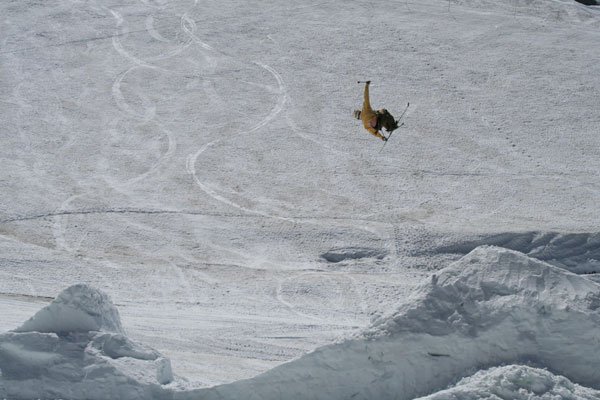 And eating cuttlefish snacks, XD's favorite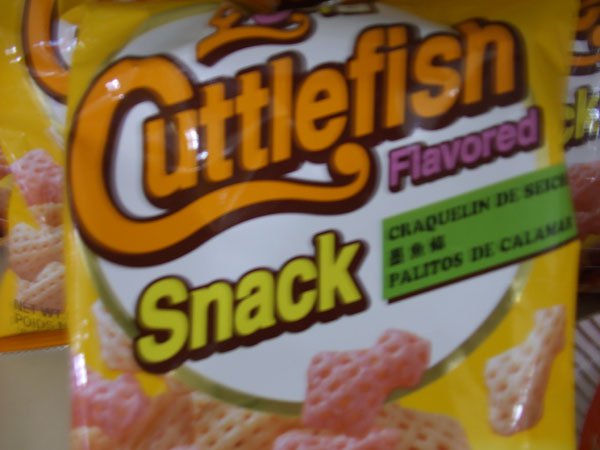 We got to visit the 4bi9 premiere: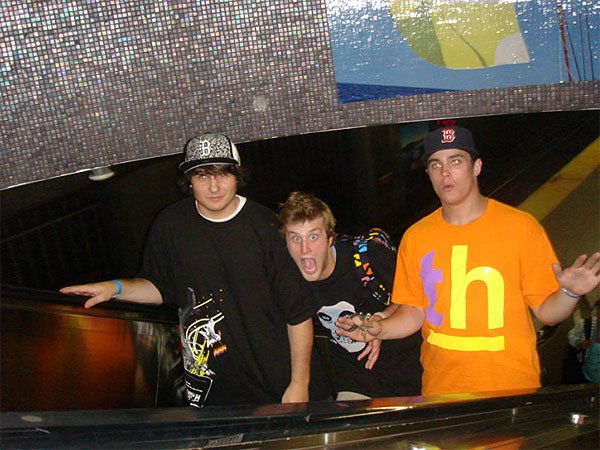 And then there was Mike B, who spent the summer gutting fish in Alaska...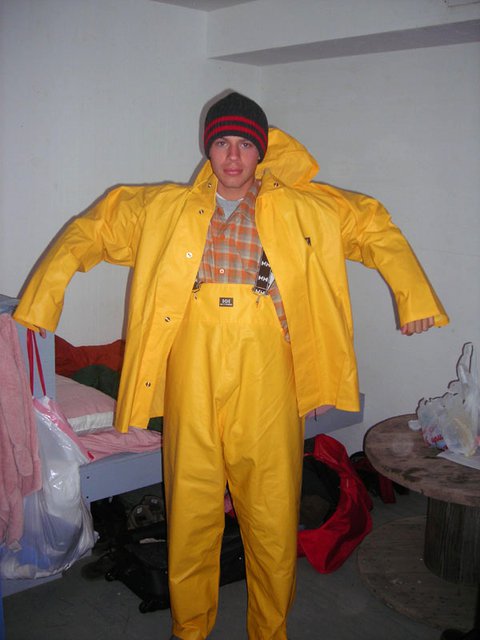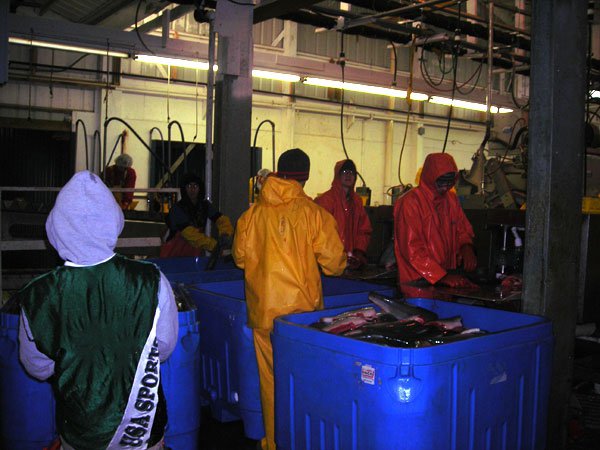 At least he got to see some cool wildlife: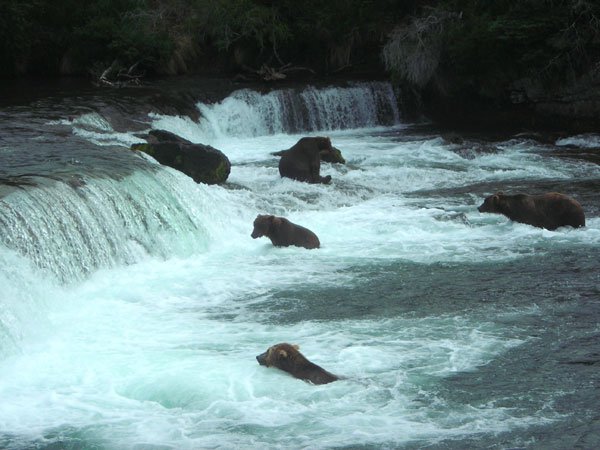 Meanwhile in Korea, XD was water ramping at Jisan Mtn.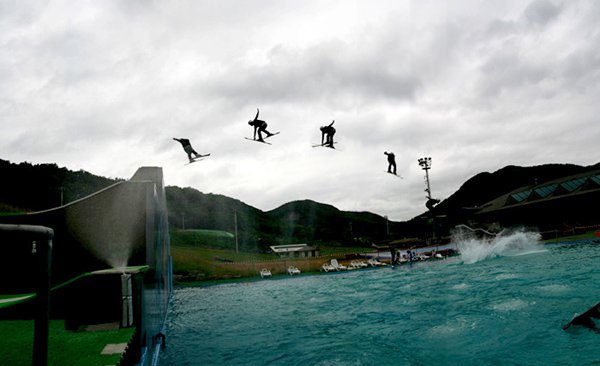 My summer was filled with moving to a new store before we opened in August.  Just down the street from the old one; it's bigger, it isn't next to a hippy restaurant, has tons of mirrors, and most importantly, it's much cheaper.  Also, the local wild life comes to hang out quite a bit.
We took a trip to Echo Mountain to see some of the new additions they were adding.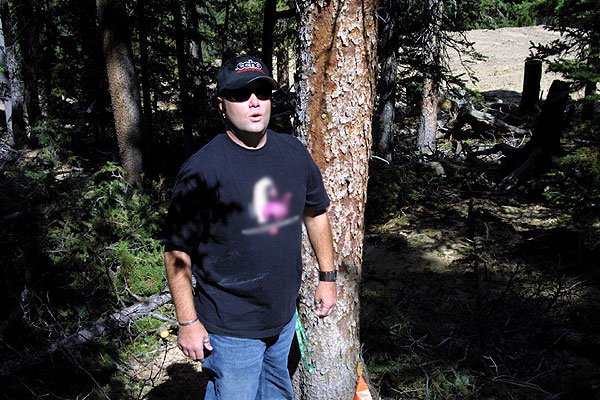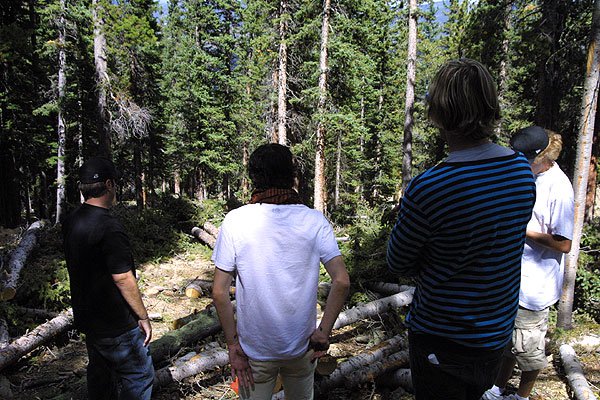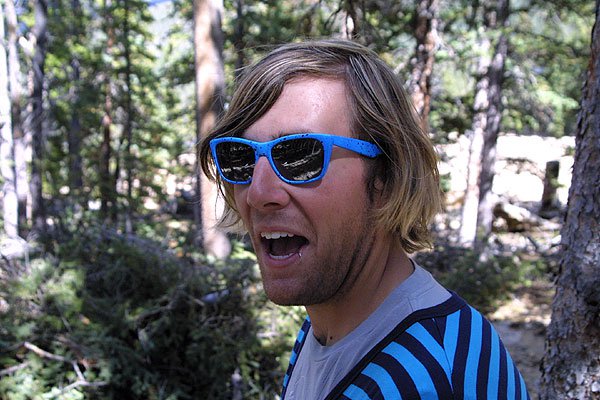 And TJ taught us about shooting for television.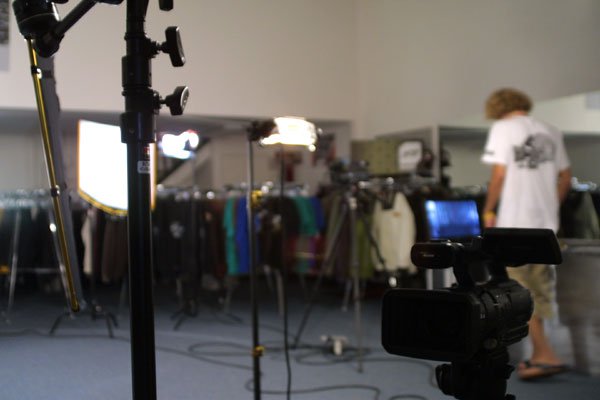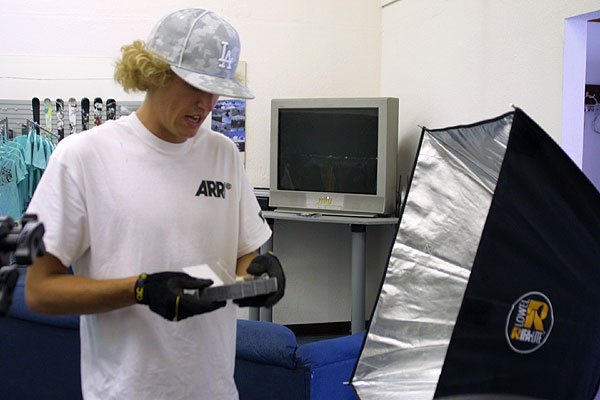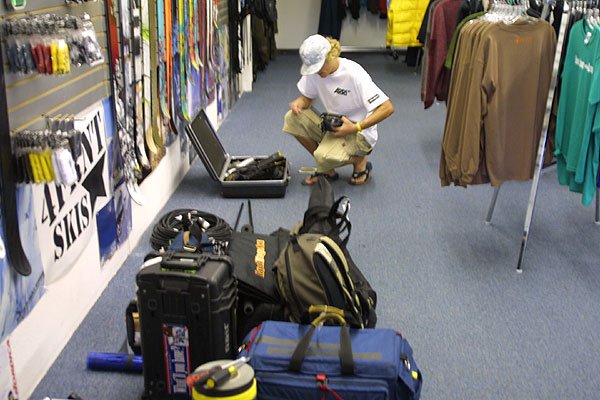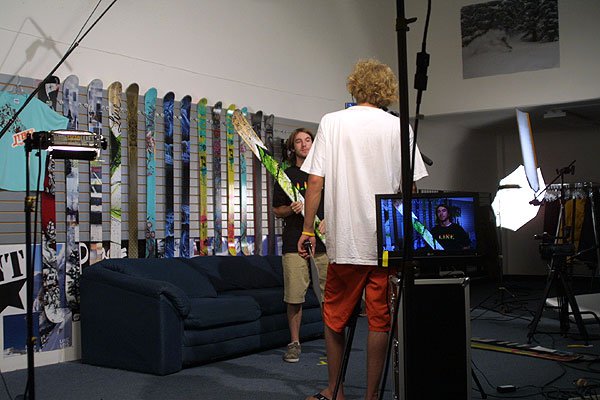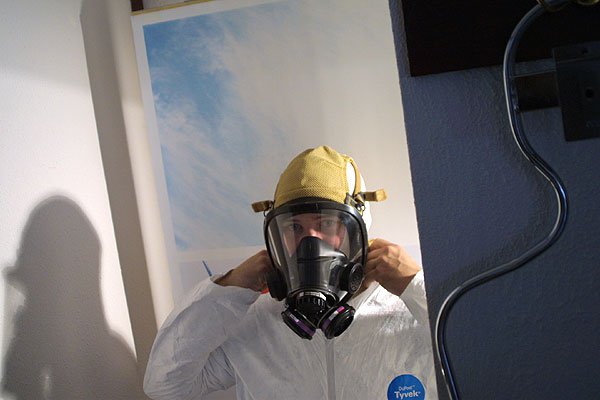 Soon we were opened, and CU students came back to town for another year.  It didn't take long for them to have a campus rail jam.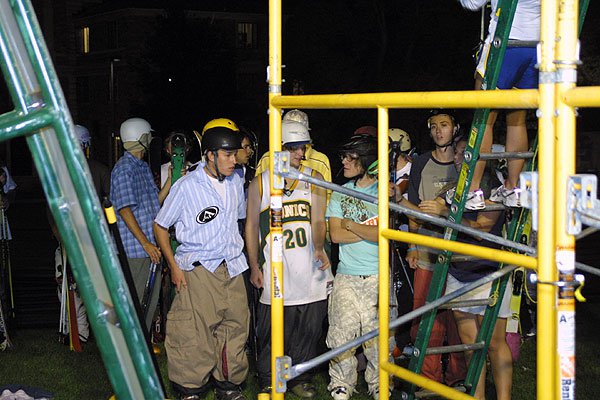 Blake looks on in disgust as Walker eats a peach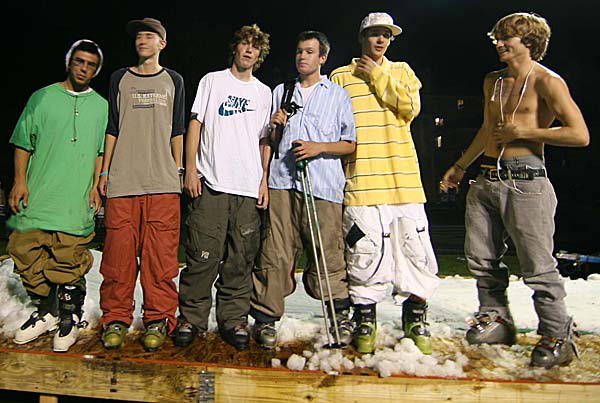 While we were getting excited for ski season in Colorado, Cedric the Pirate went to IF3.  The only shot that needs to be shown from that is this one of Mr. Doug Bishop: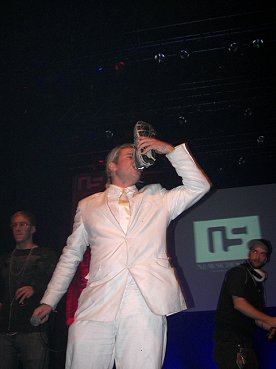 Then came Halloween.  We carved pumpkins, but Dan Grund showed us he was clearly superior with his Darth Vader pumpkin.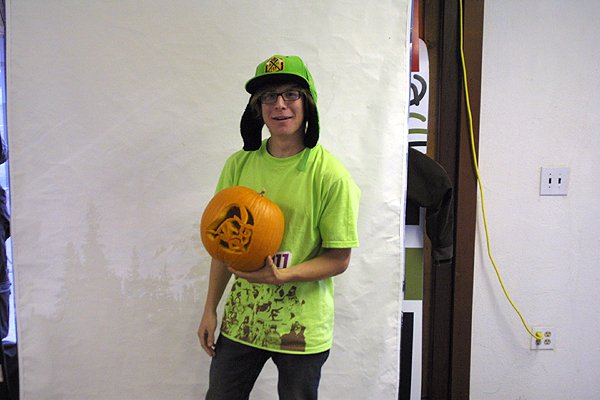 Finally it was opening day at Loveland.  The long wait was over.  We showed up with a huge crew.  Even the Utards drove out for it.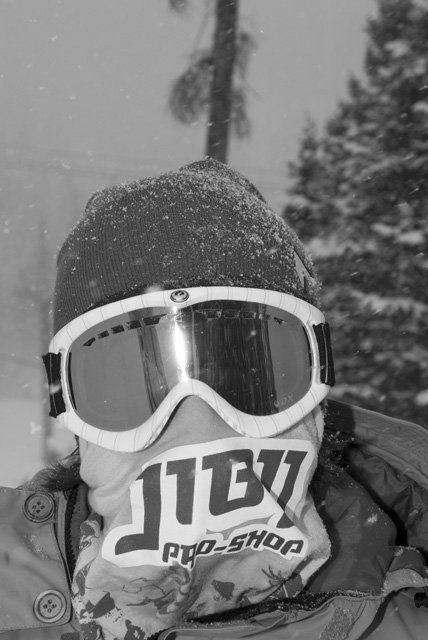 The roads were terrible that day...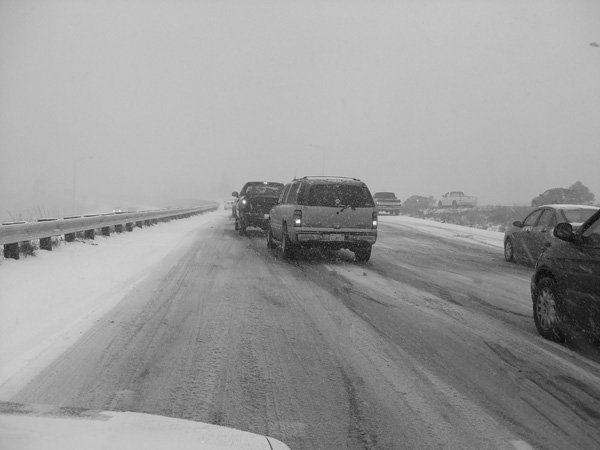 But Matt Walker didn't seem to mind.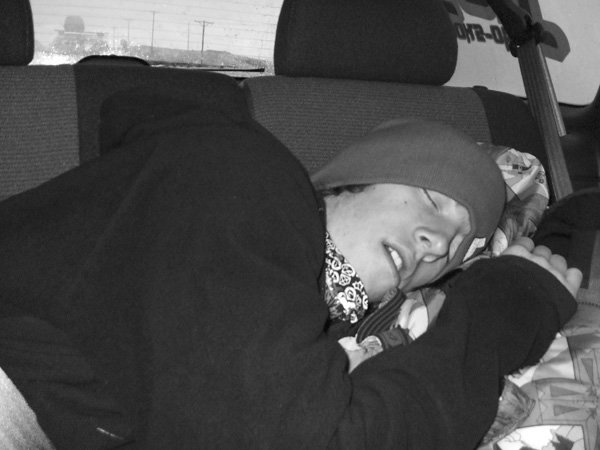 On the East Coast, Erik Van Ingen showed us how to do broken grinds.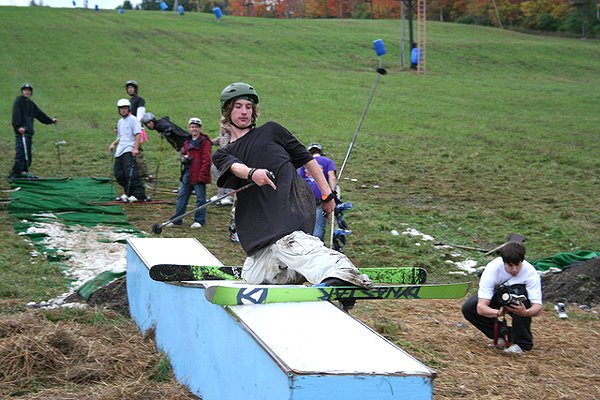 And then Schmitty, Josh Bishop, LJ Strenio, and newcomer Sean Jordan went off to Switzerland.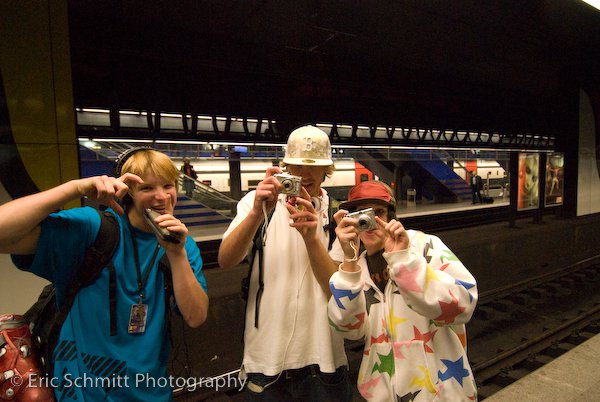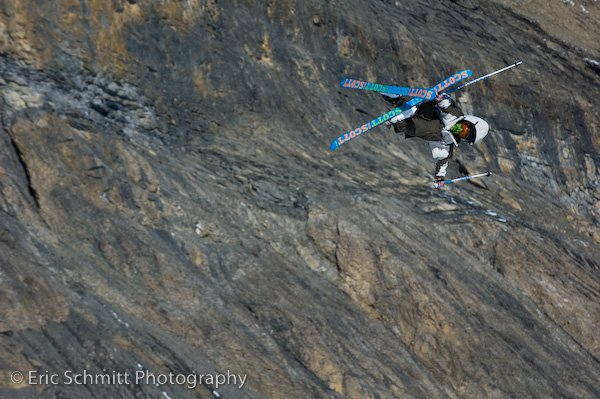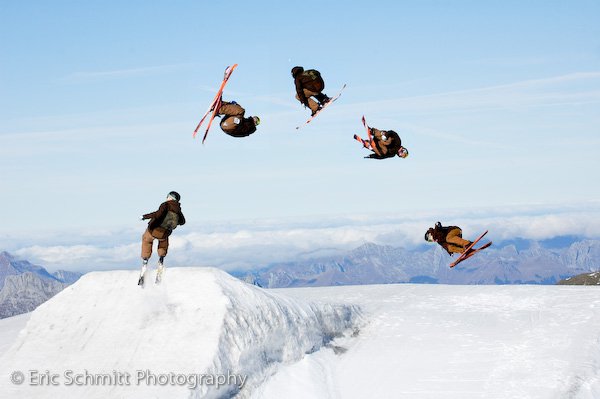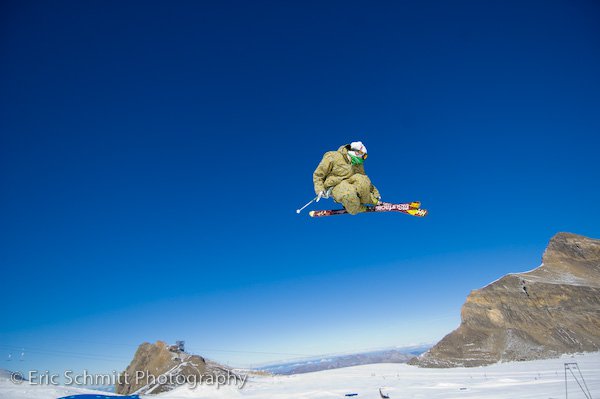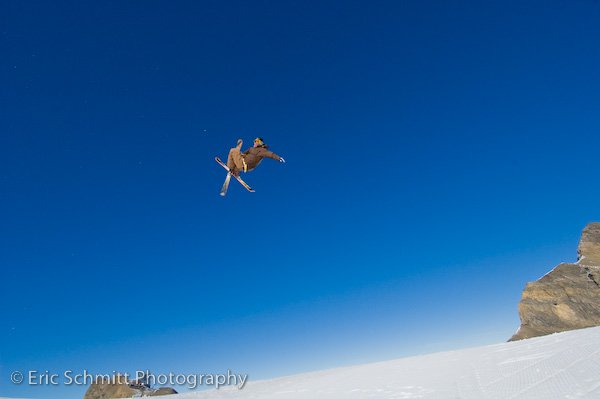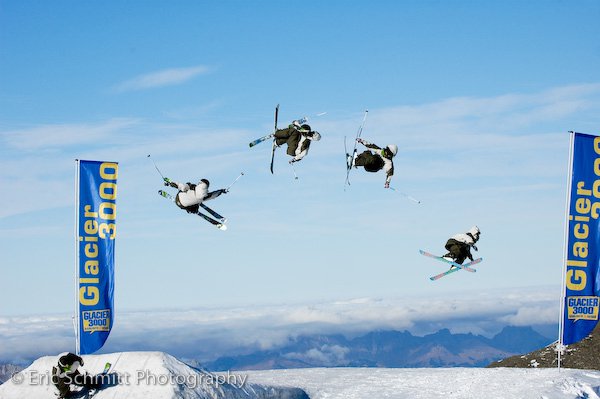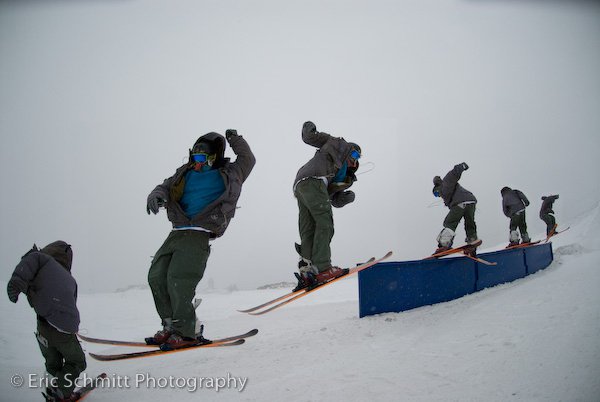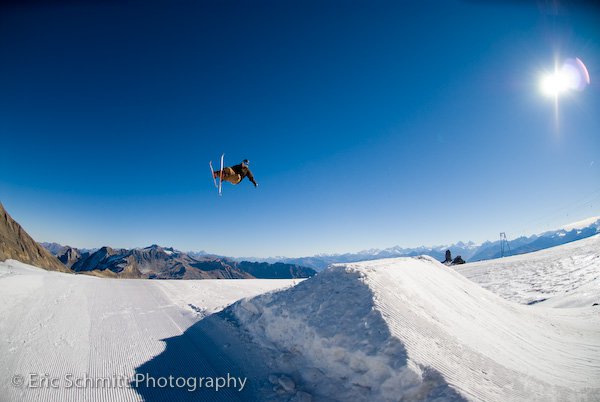 After they returned, Sean ran to his backyard and continued to sesh: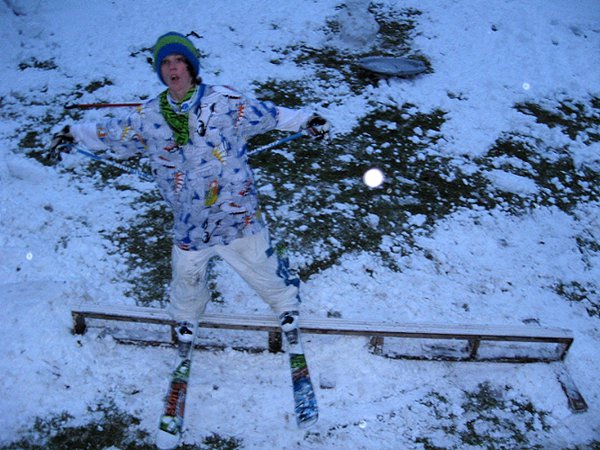 It finally snowed in Boulder, so Jon and Jake went out to do some urban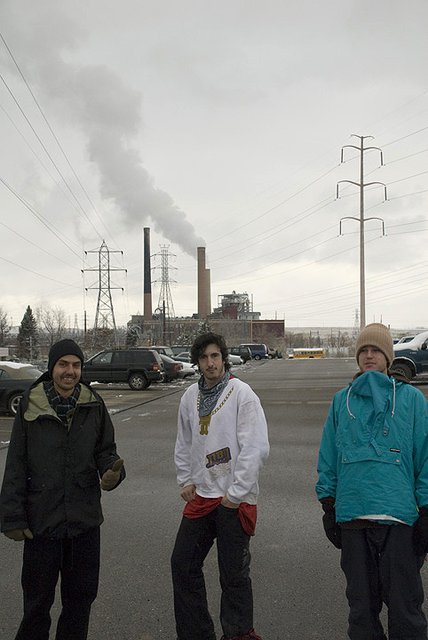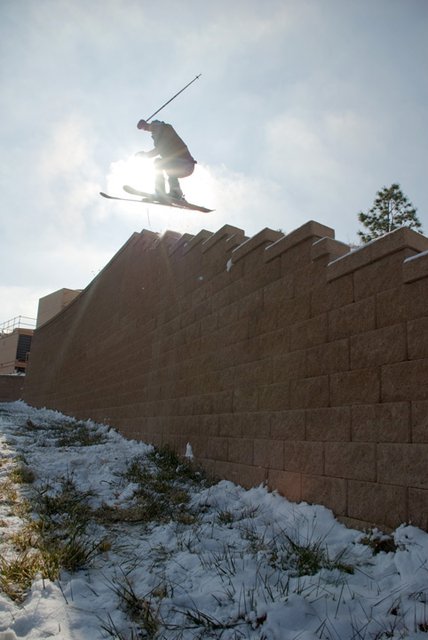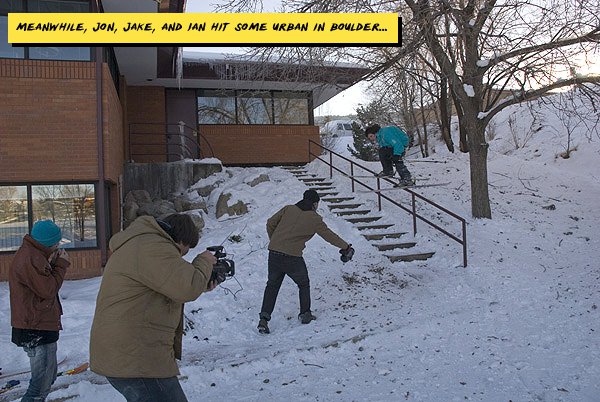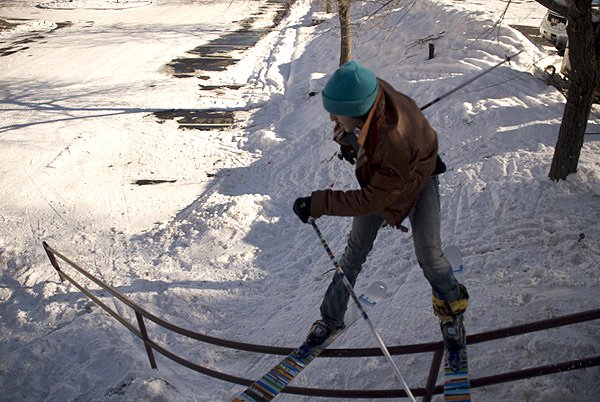 While Colin hit some deeper snow in Steamboat: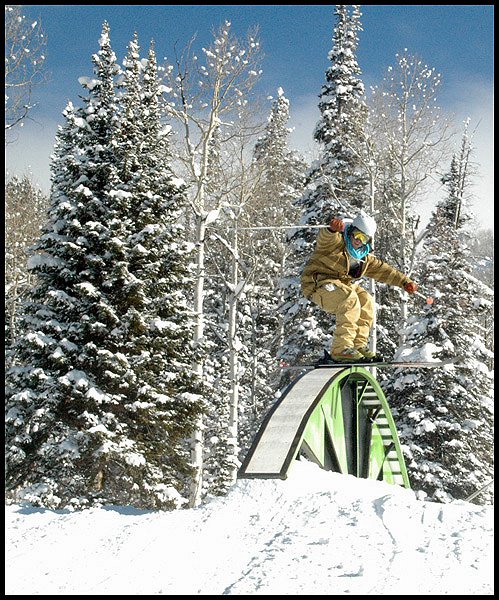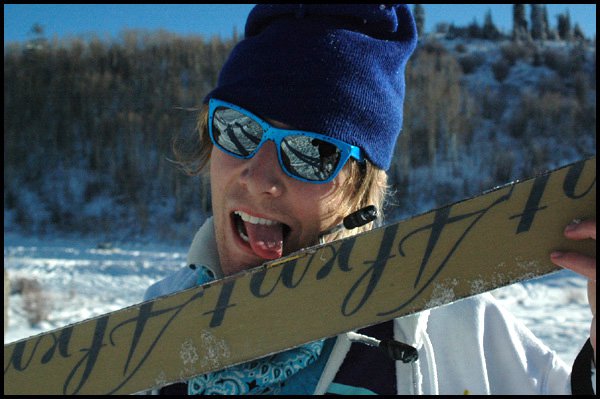 Even Cedric found some snow in Canada: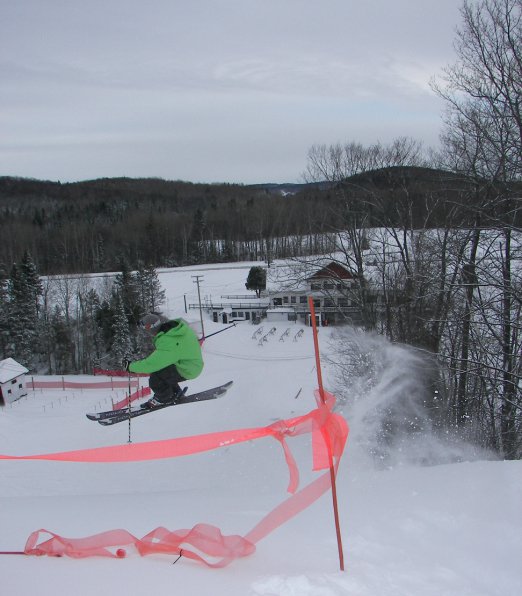 And Jeffrey challenged the world to do Kangs.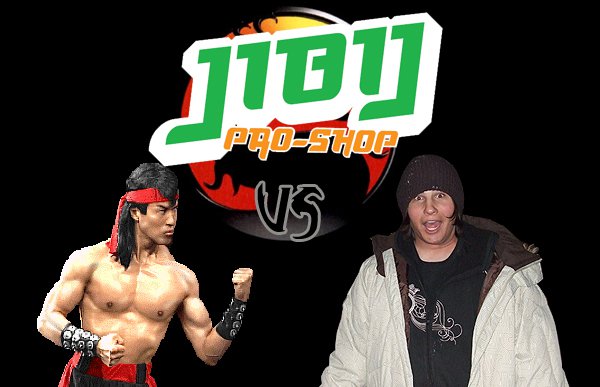 By December, the snow was good enough to start snowmobiling.  So we headed to Vail Pass on the back of Chris' awesome sled.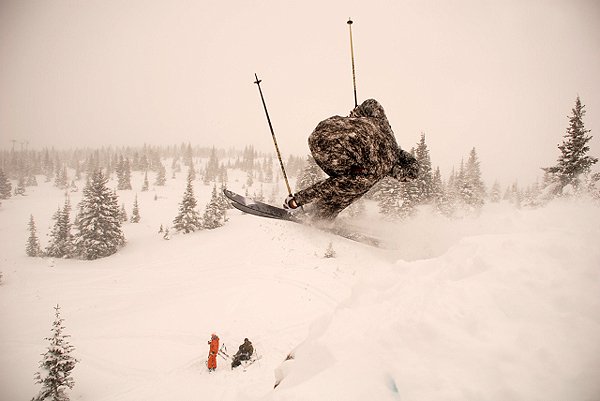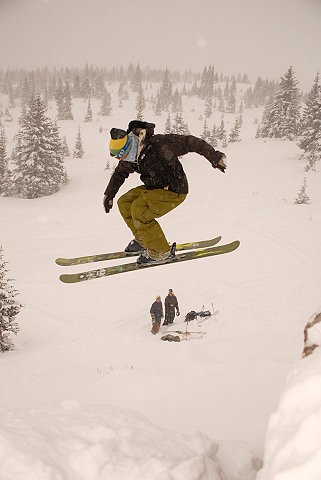 This is a really big drop.  But Landon is also really big.
We ended up spending just about all of December/January on the sled.  Good times.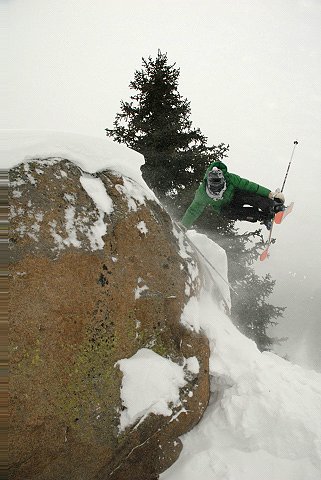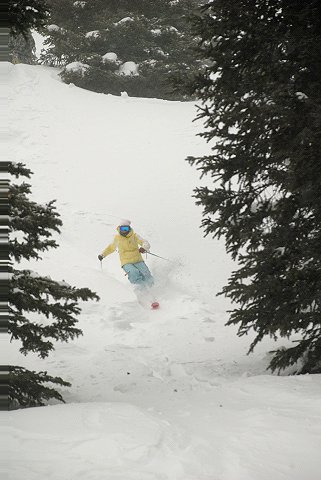 Except the weather didn't always like to cooperate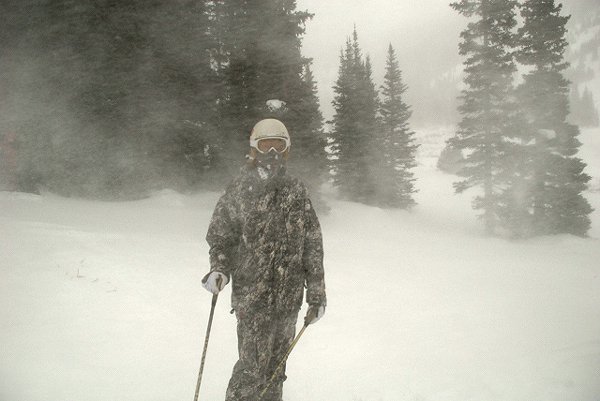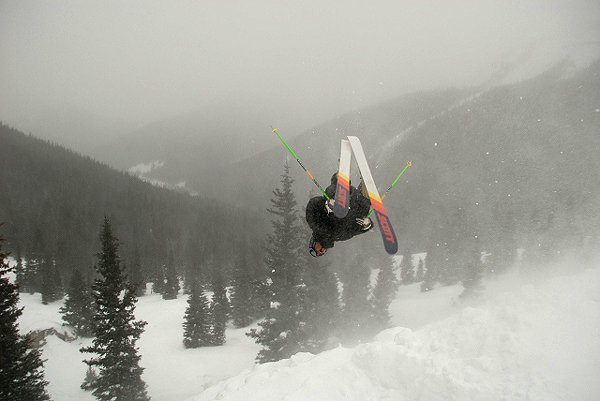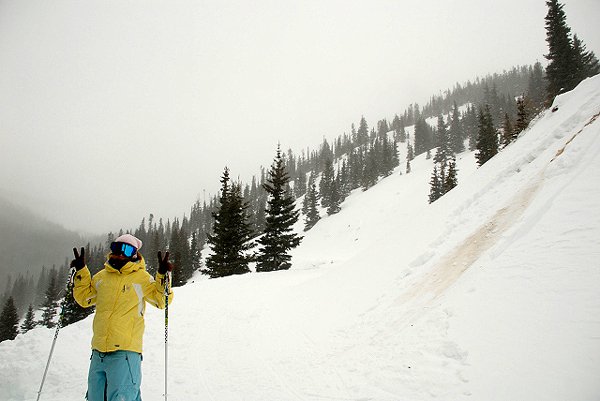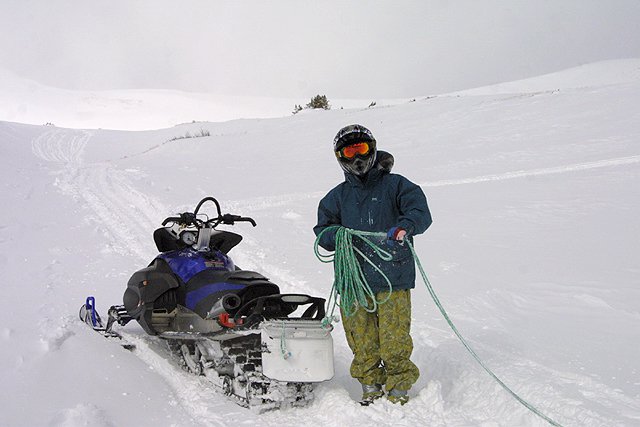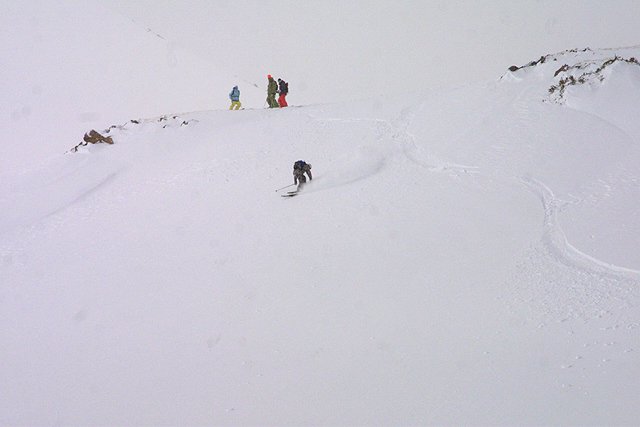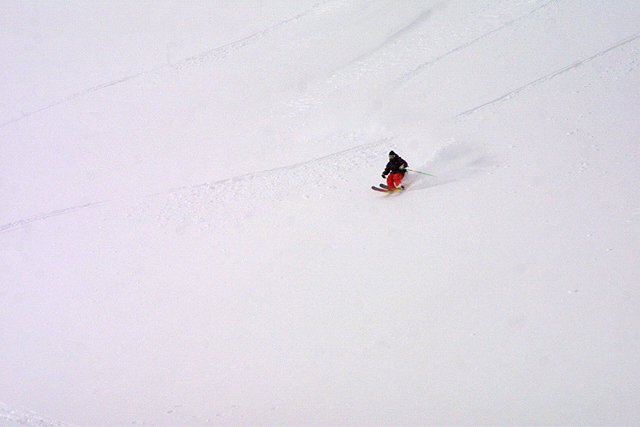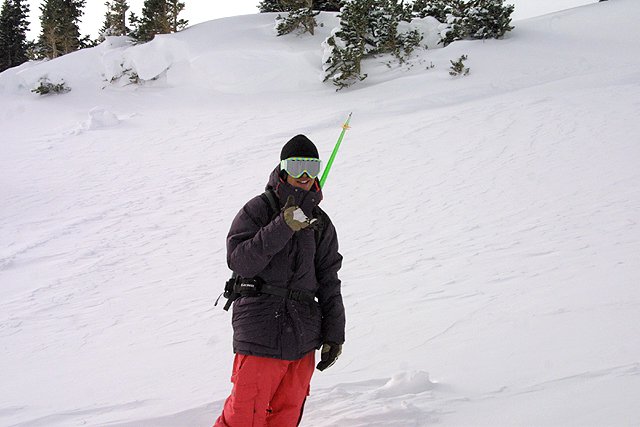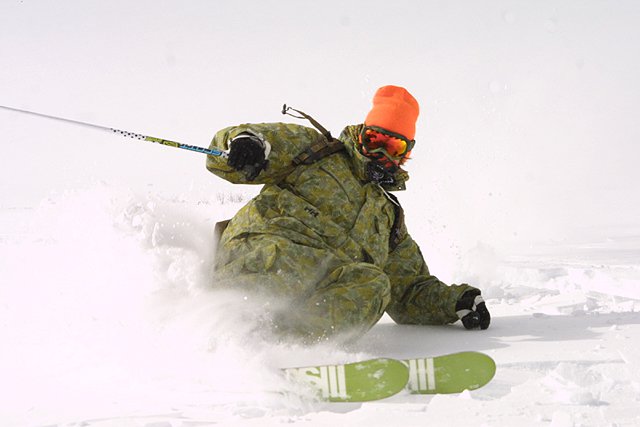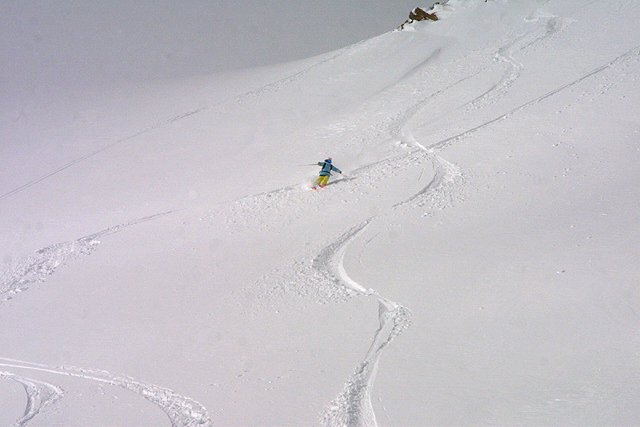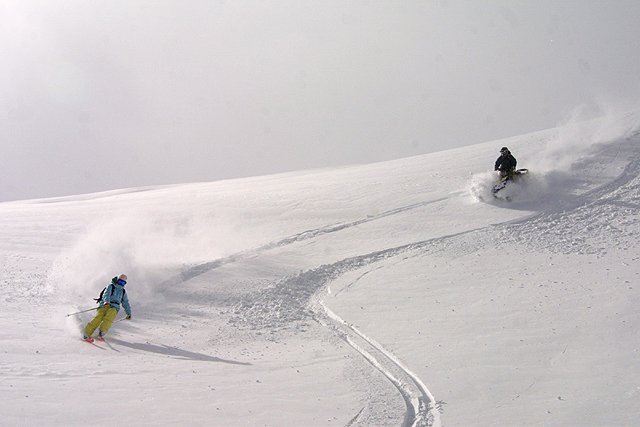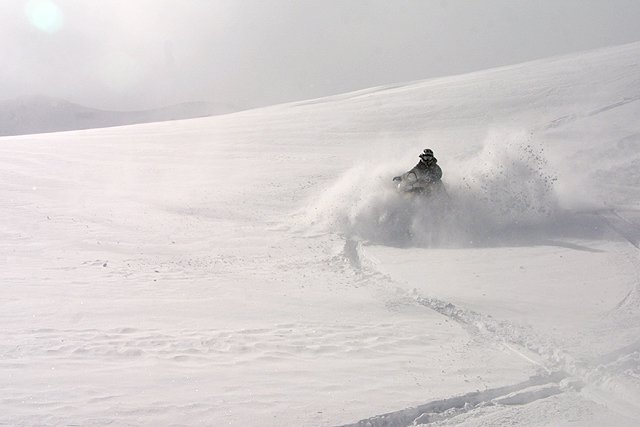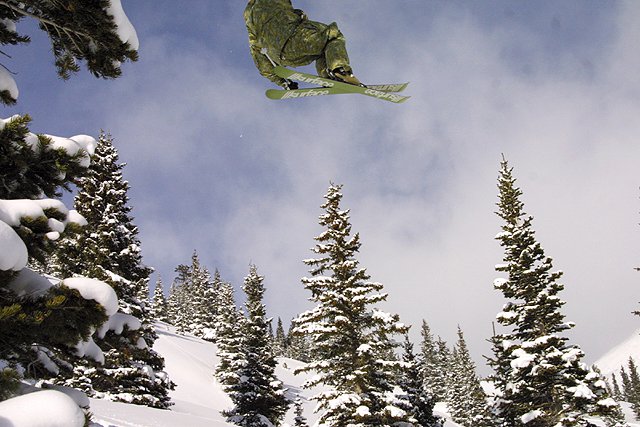 While we were cruising around the backcountry, Brady was learning new tricks his own way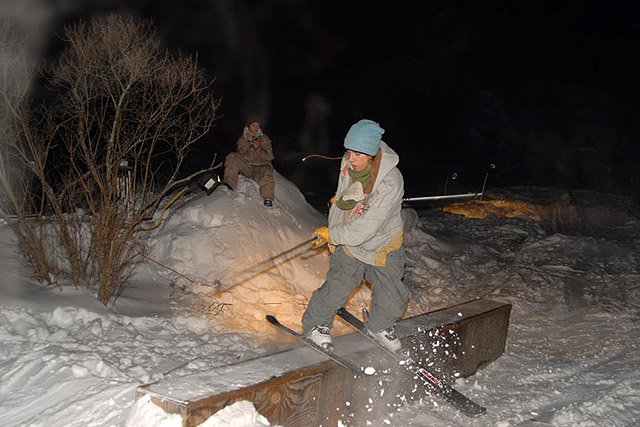 Then we decided to actually use the passes we bough, and went to Breckenridge.  This was also the first time I met Jenn and Carrie, who would soon be joining the team.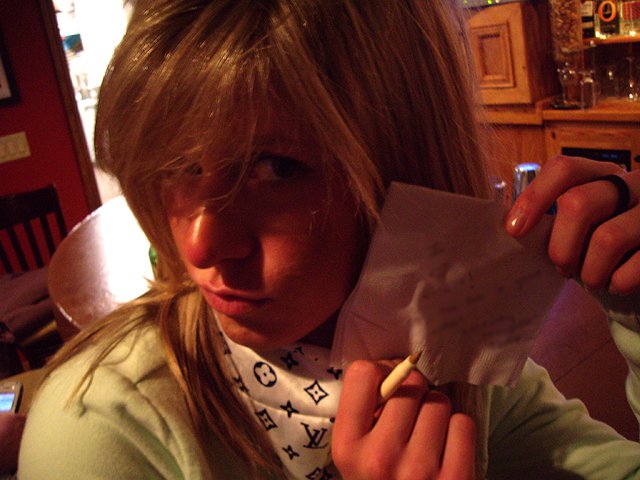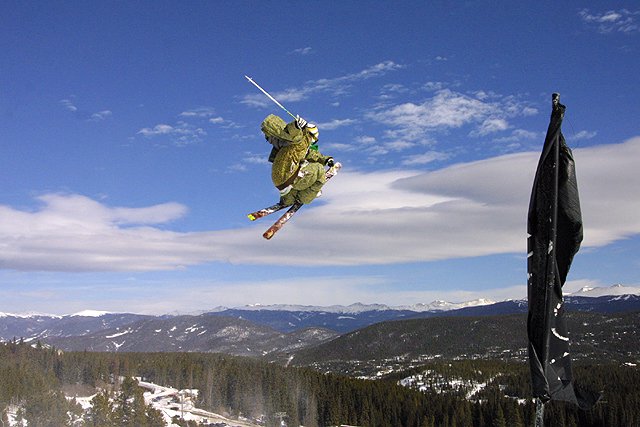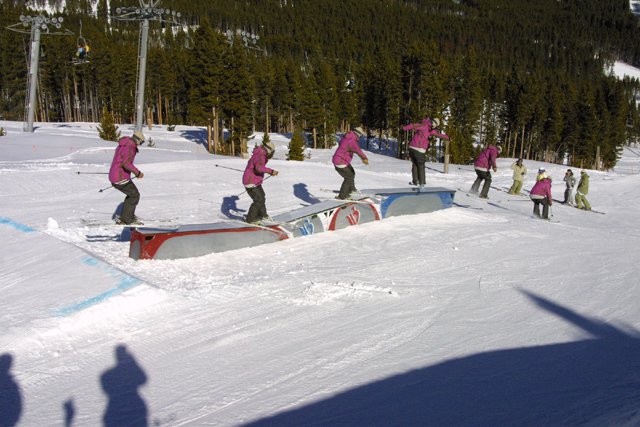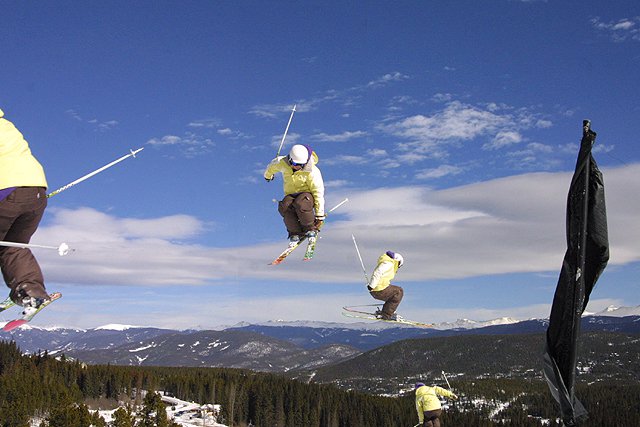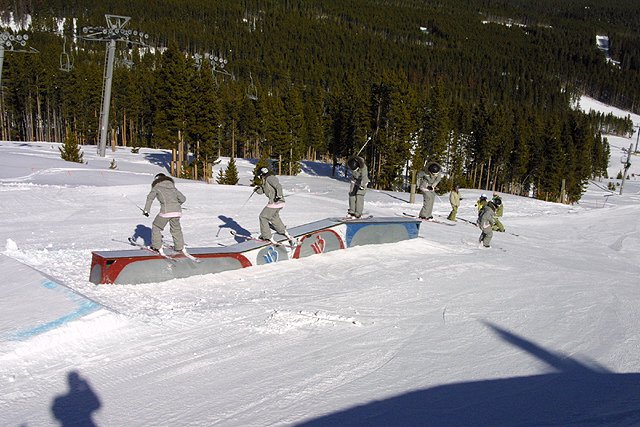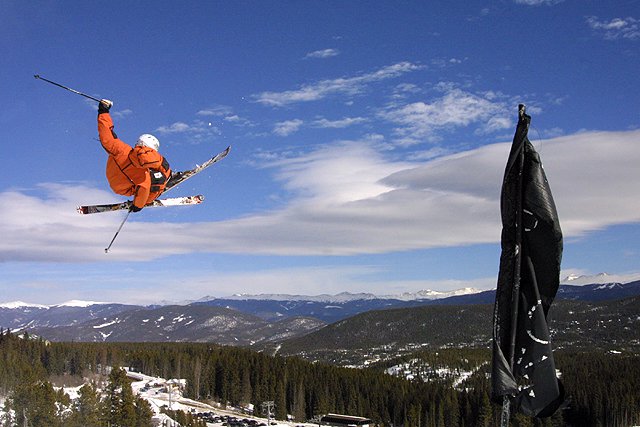 The day after we were at Breck, I left for Vegas with Mike B, Colin, and Ian.  We traveled around SIA taking pictures of everything we were allowed to (and some that we weren't).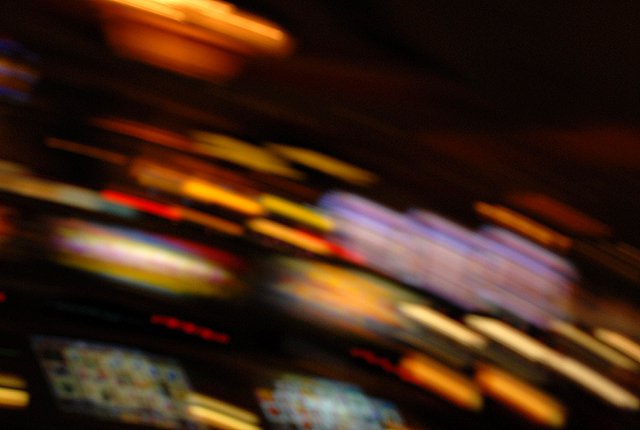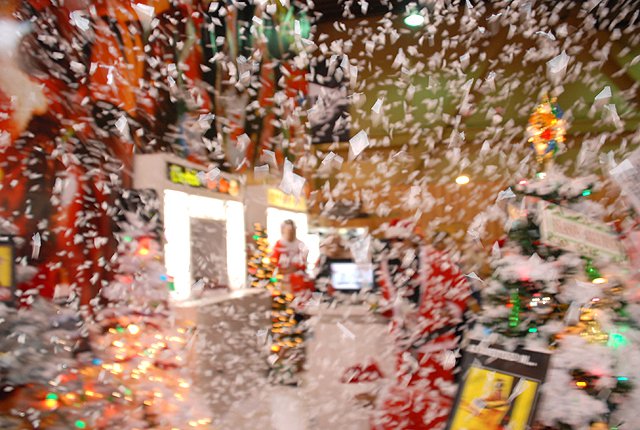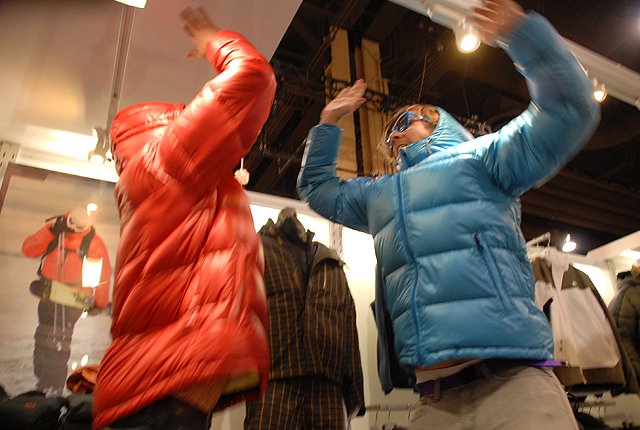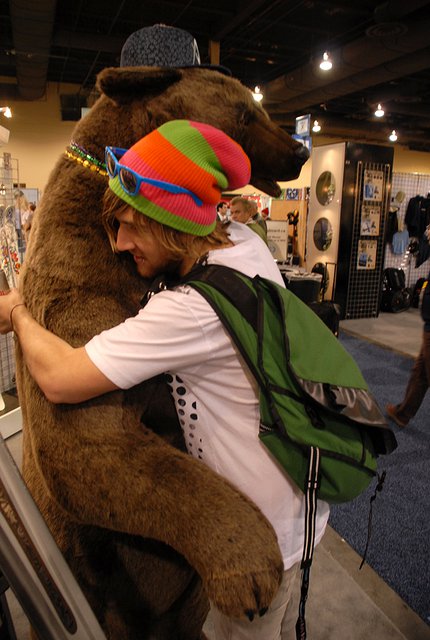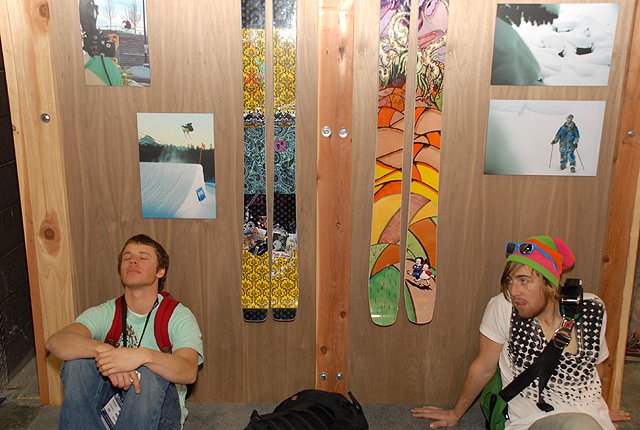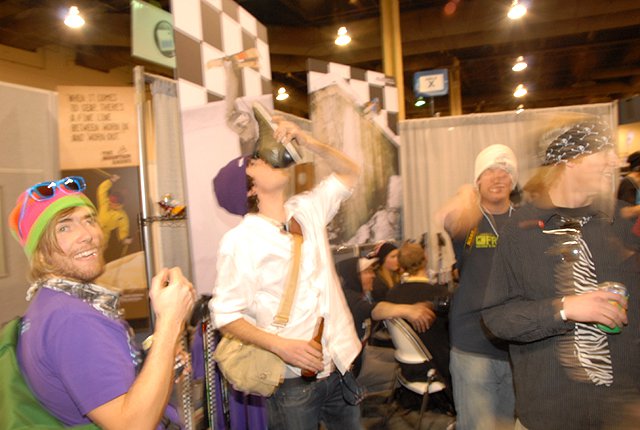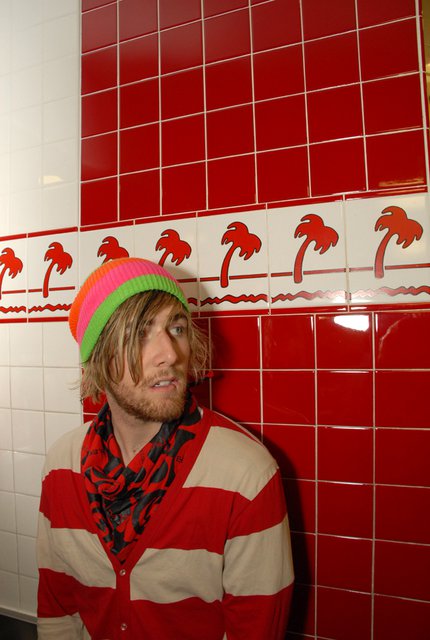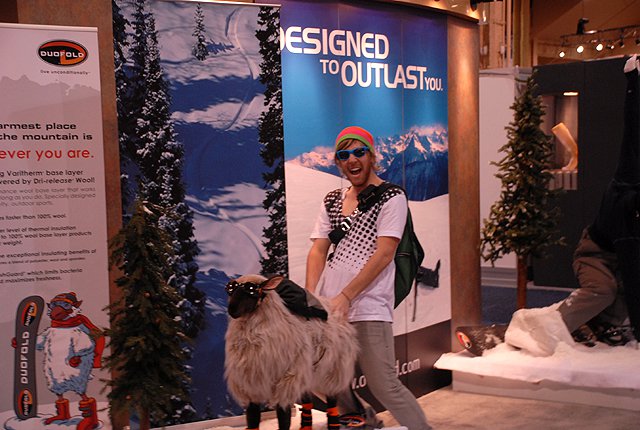 Colin isn't allowed back in New Zealand.  I think you know why.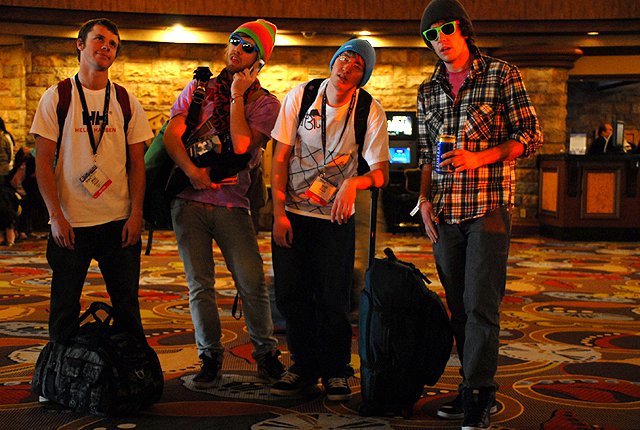 As soon as we got back, we went to Keystone: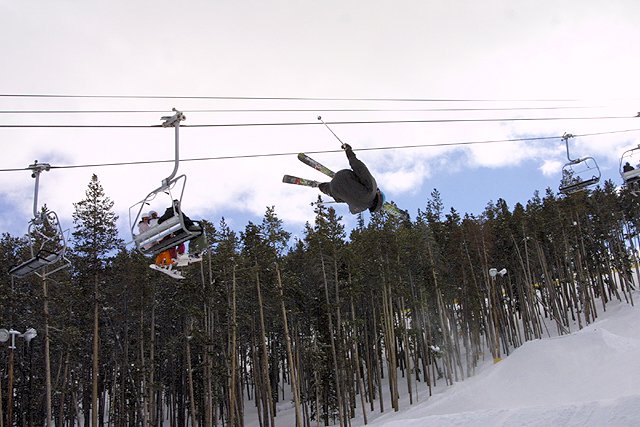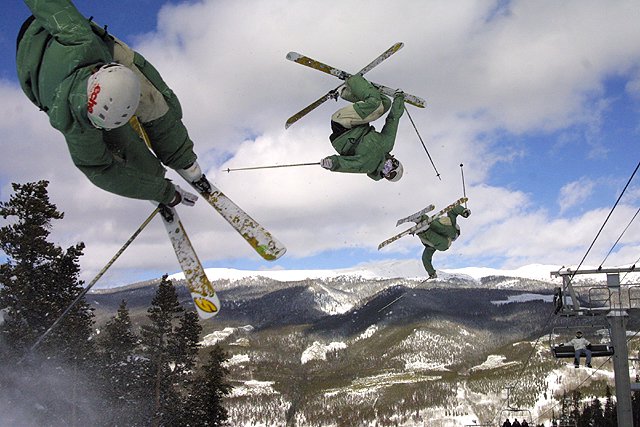 Nevill kills the switch rodeos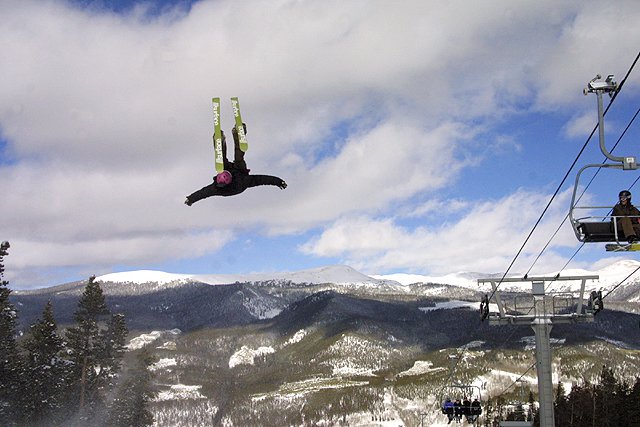 And I learned how tough Carrie is: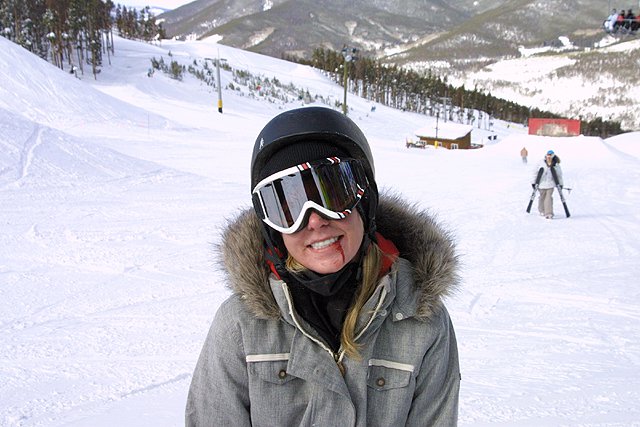 It looks bad, but you should see the other guy
It was also the first time we got to shoot with LJ Caulfield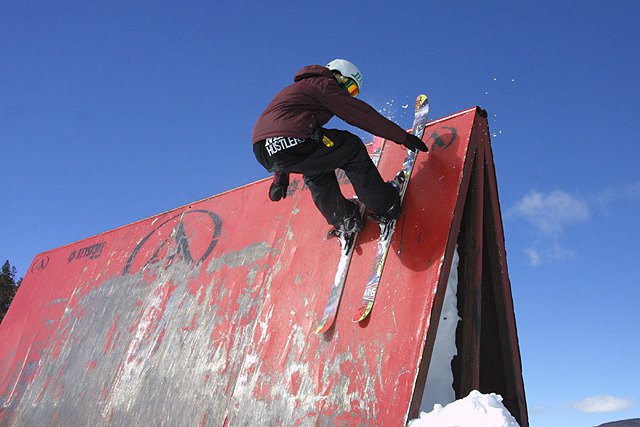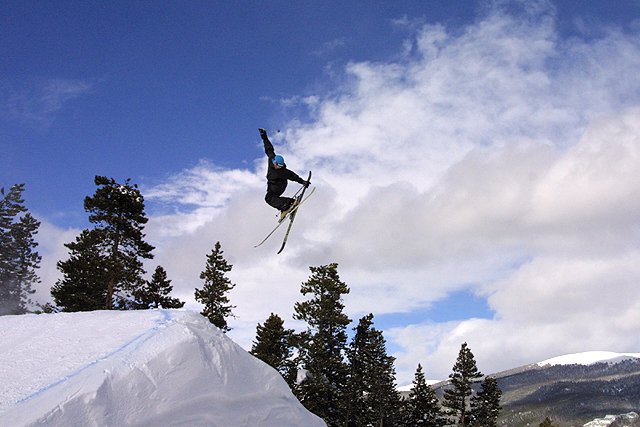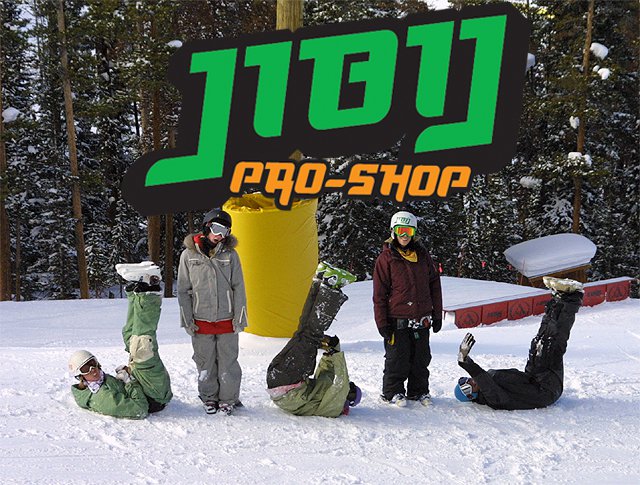 After that Ian, Colin, and Nevill went cat skiing in Monarch.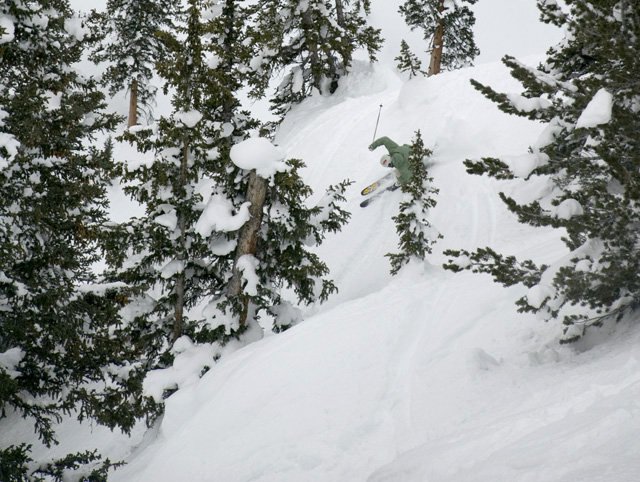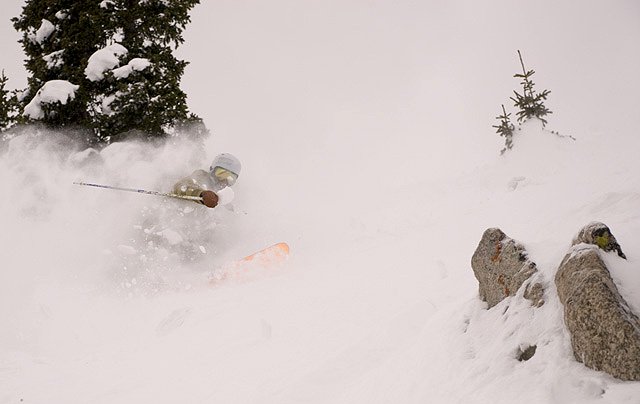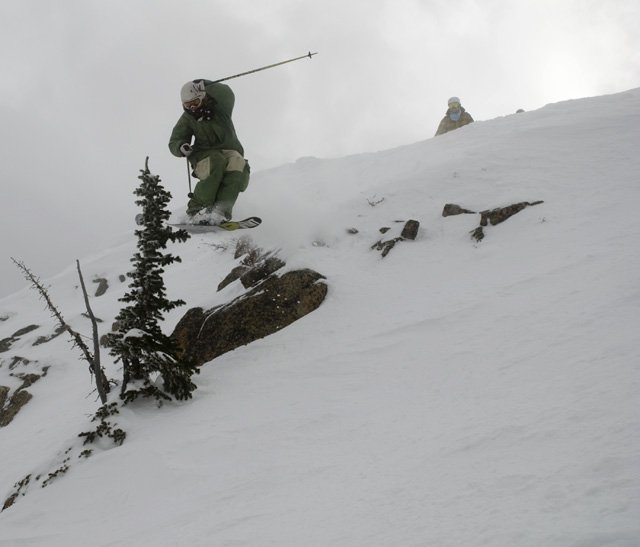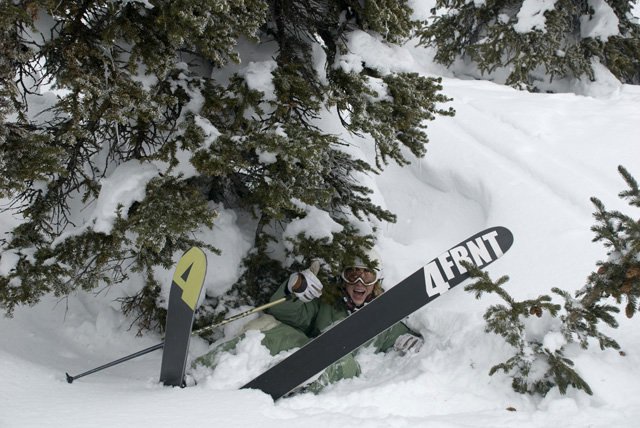 A few days later we took our 2nd annual team trip to Powderhorn.  We had nearly the entire team there, and it was pretty hard to keep track of everyone.  Powderhorn is one of the funnest, and most hospitable resorts in Colorado, so definitely check them out.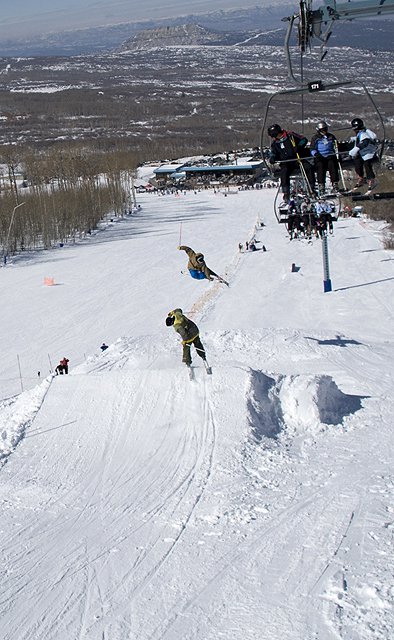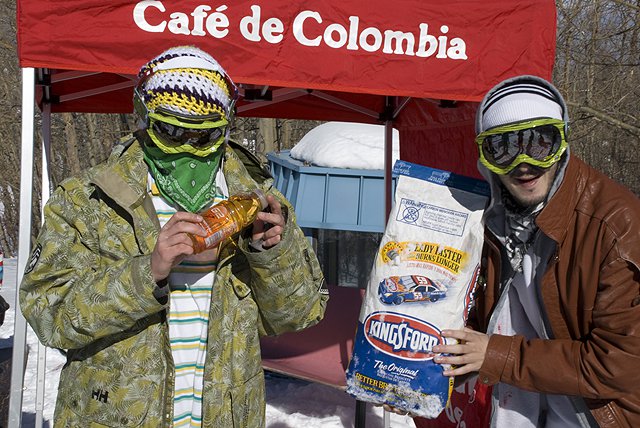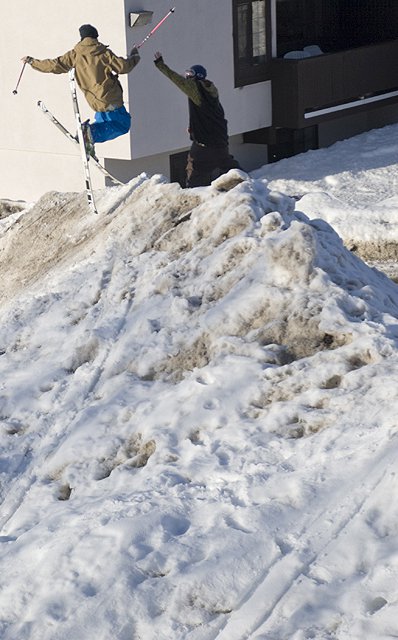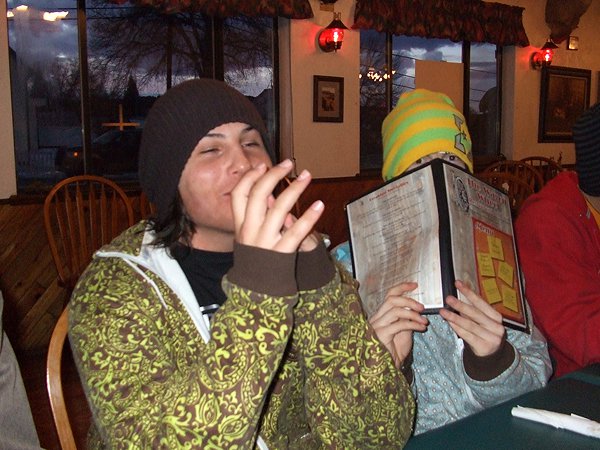 We also learned about taxidermy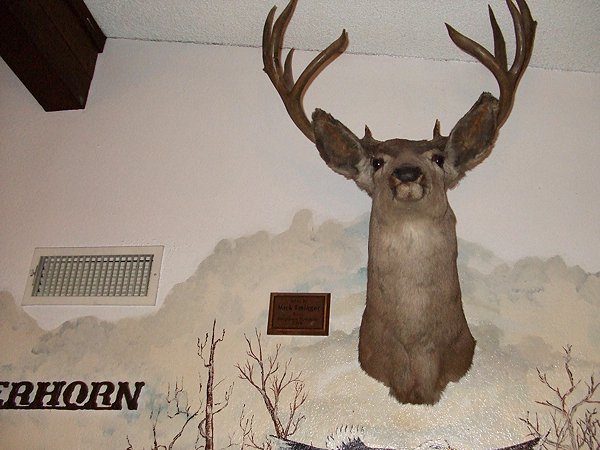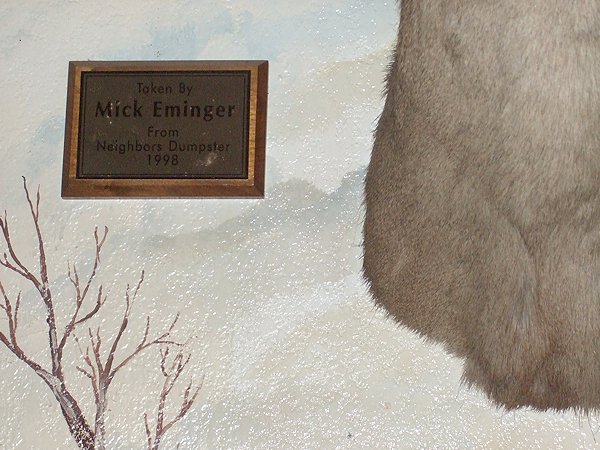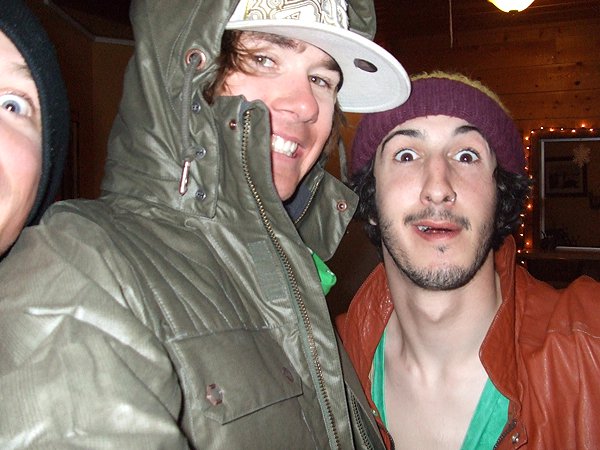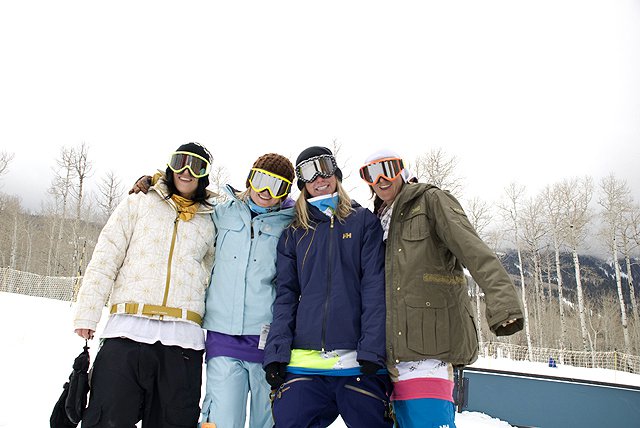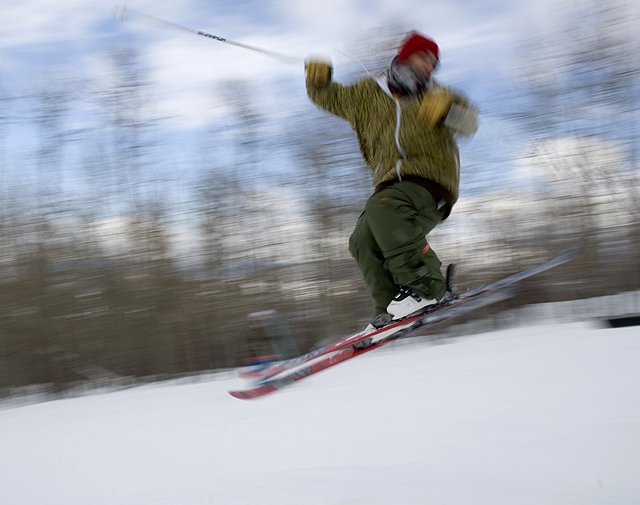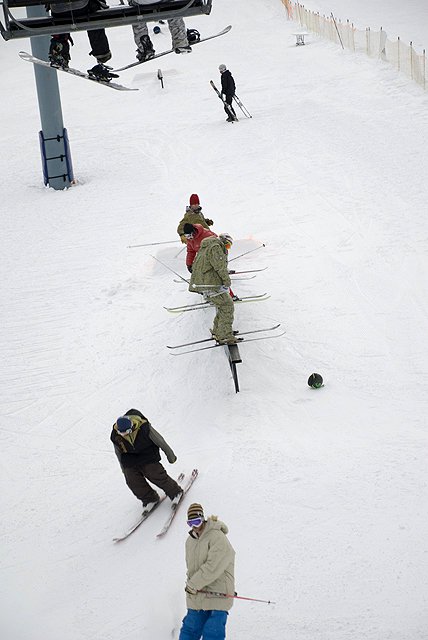 While we were busy at Powderhorn, my good friend Casey sent me some shots of his skiing at Silverton and Breck.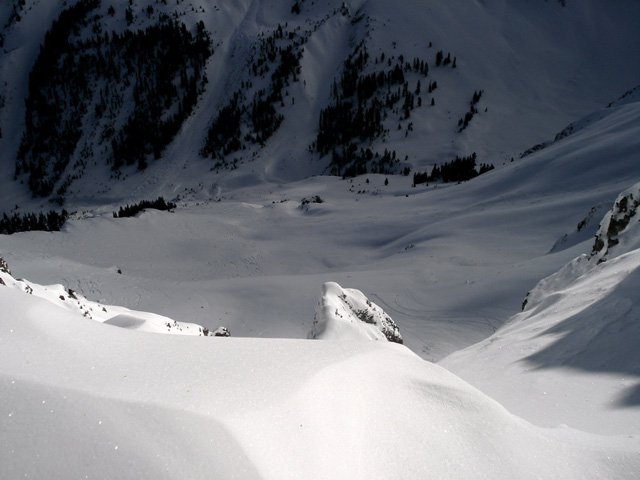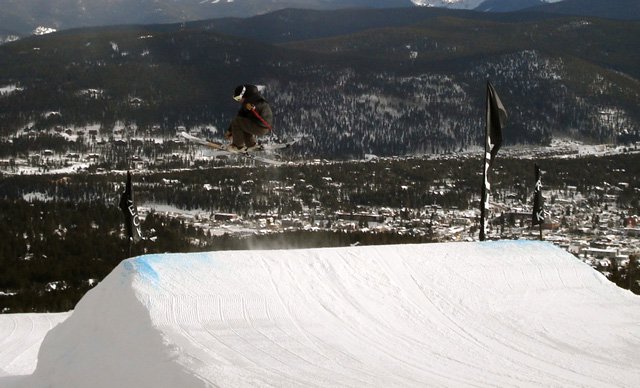 The next weekend it was time for the North American Open.  It was easily one of the best comps I've ever been to.  Can't wait for next years.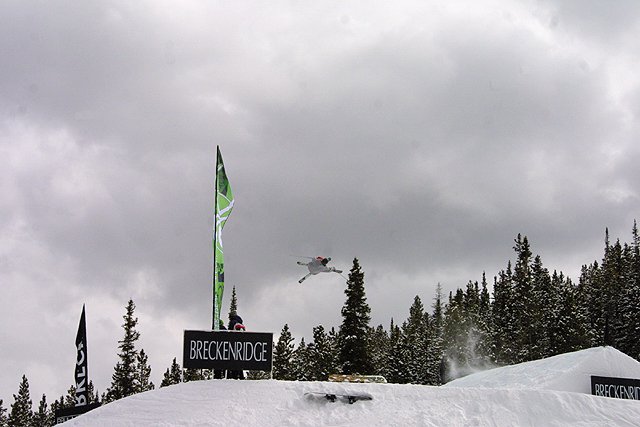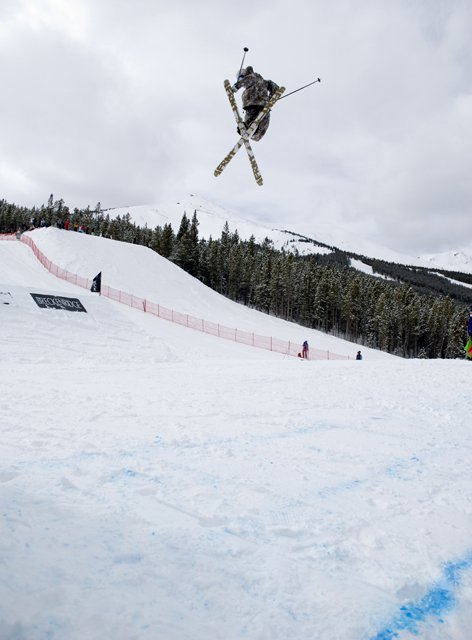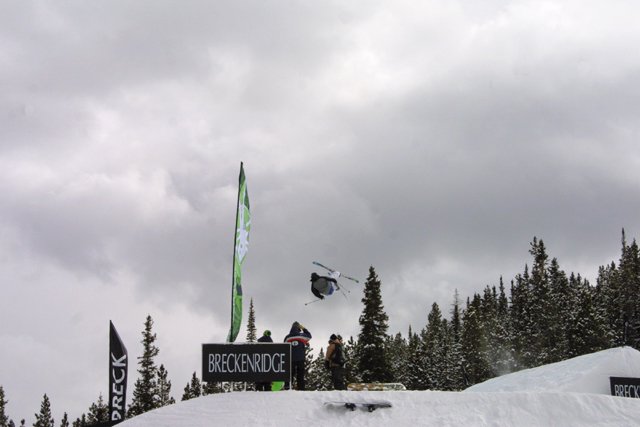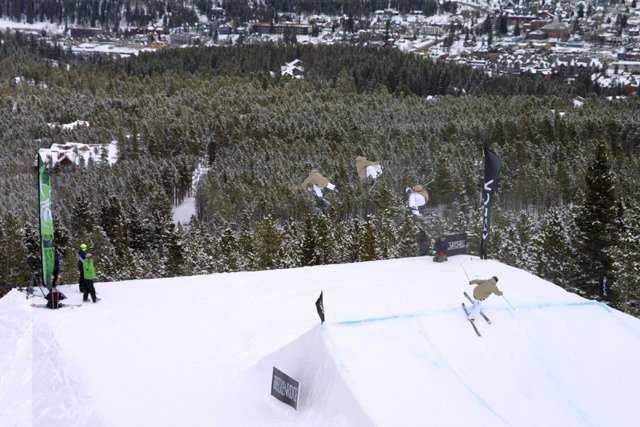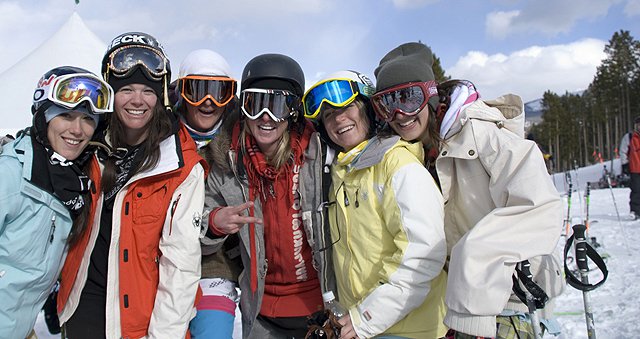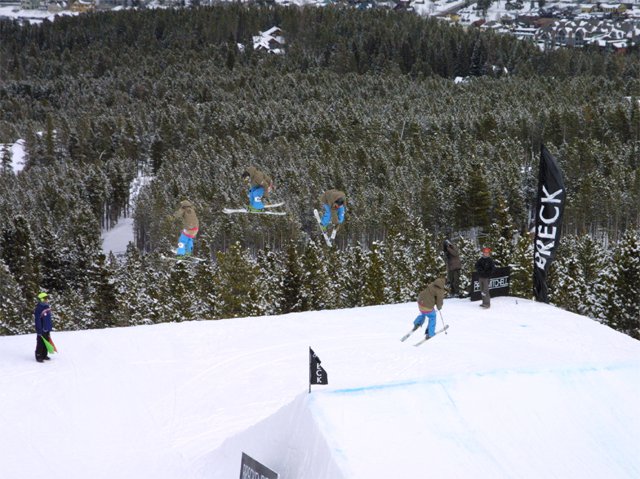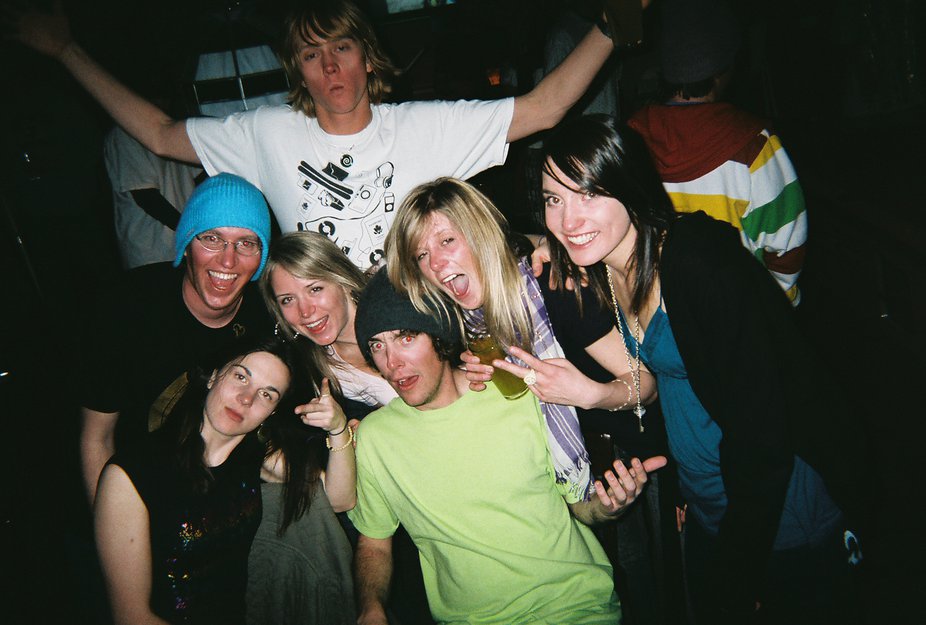 While all this was going on, XD began coaching people in Korea.  Freeskiing has gained a lot of popularity there since our last visit, and it's encouraging to see so many people getting into it.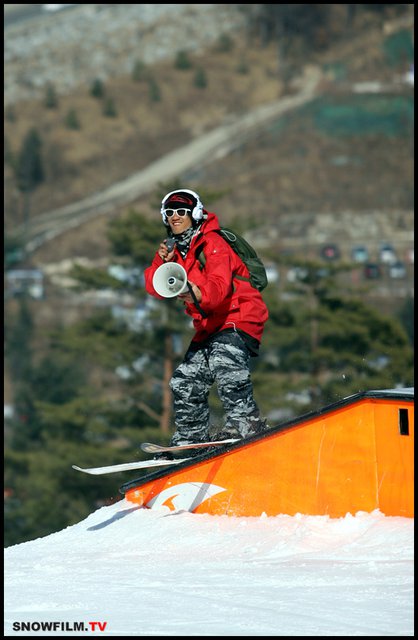 Taking a page from the book of Doug Bishop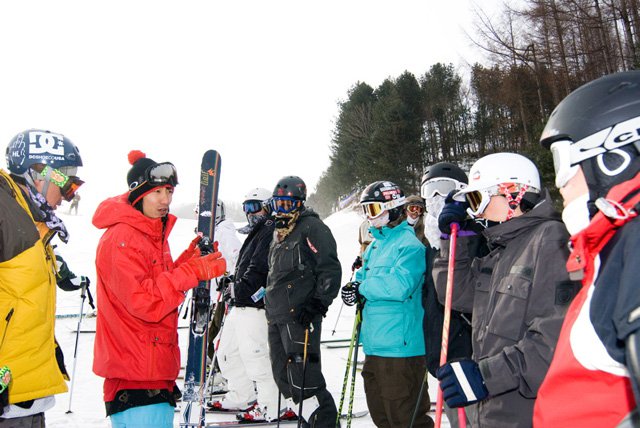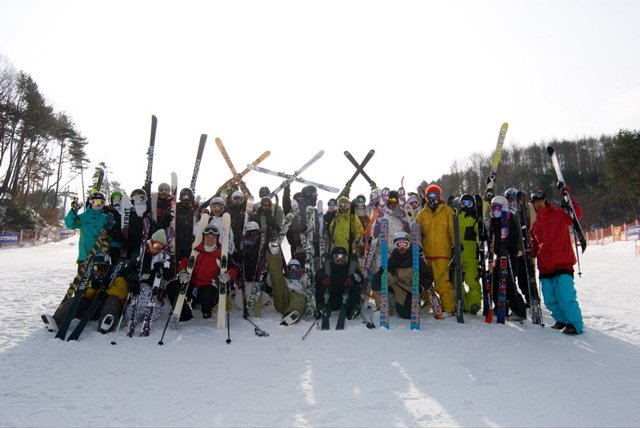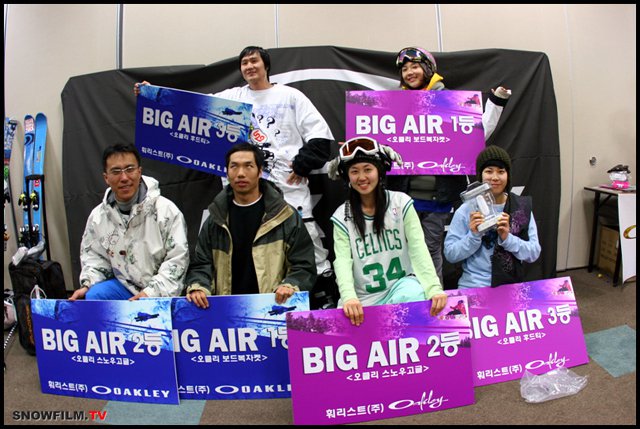 After that Aidan showed us around Aspen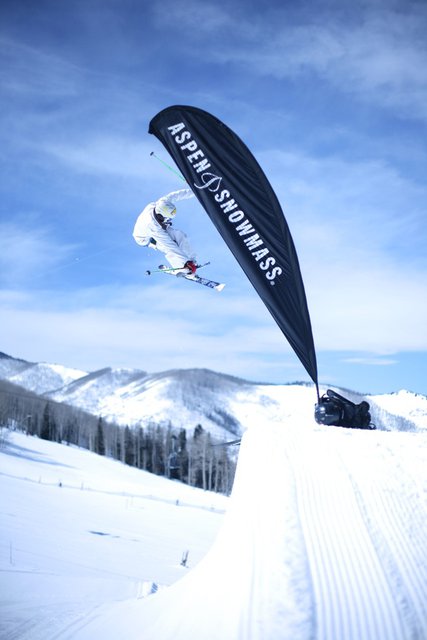 While Chris, Jon, Ian, and Colin spent more time on the snowmobile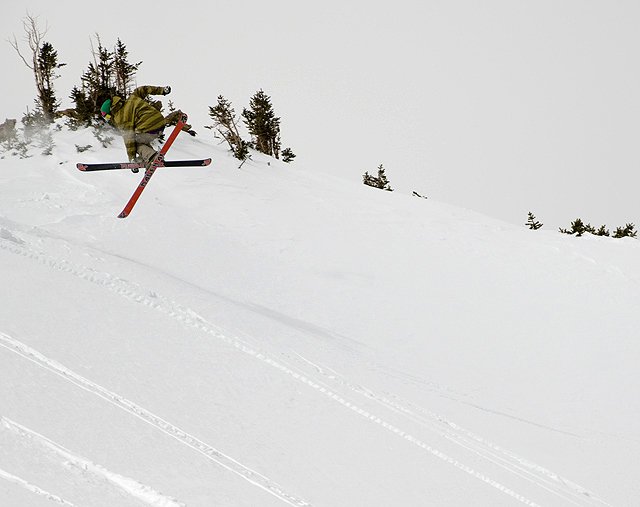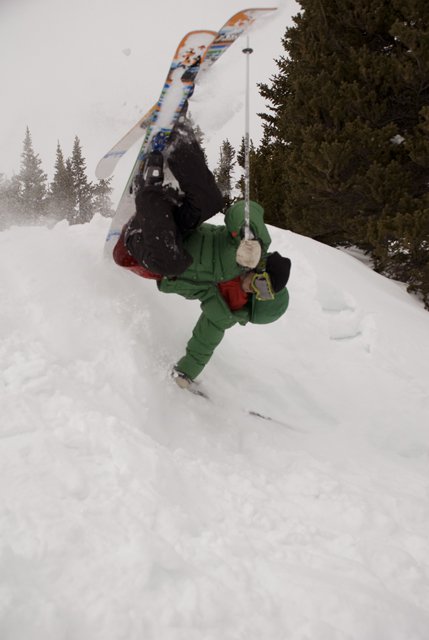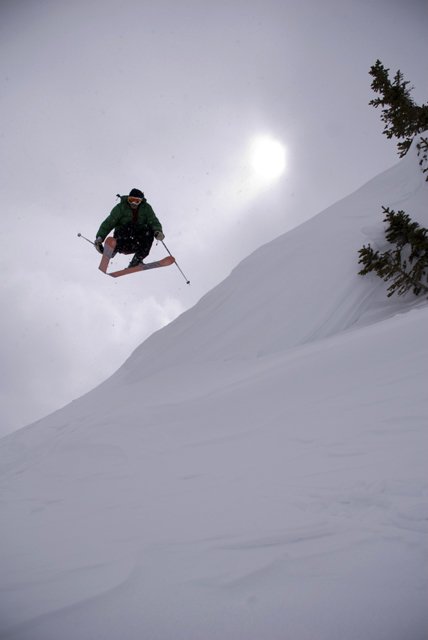 I then got the chance to go on a cat trip at Monarch with my favorite rep, Jeff Burkley.  Jeff is now a father, but hopefully he'll still get to go on cool trips like this.  Thanks again to Jeff and Scott USA for hooking it up.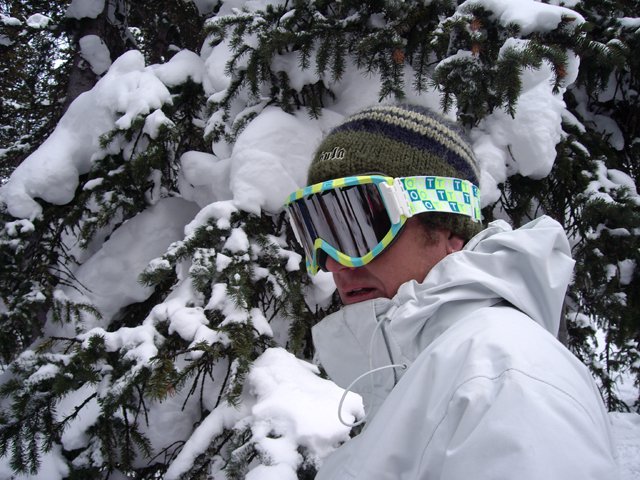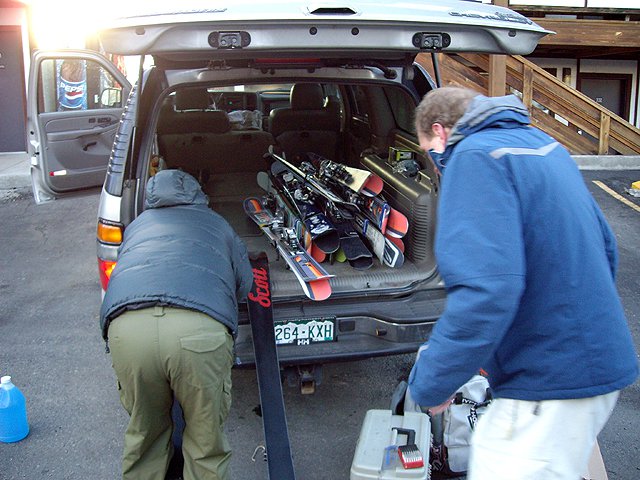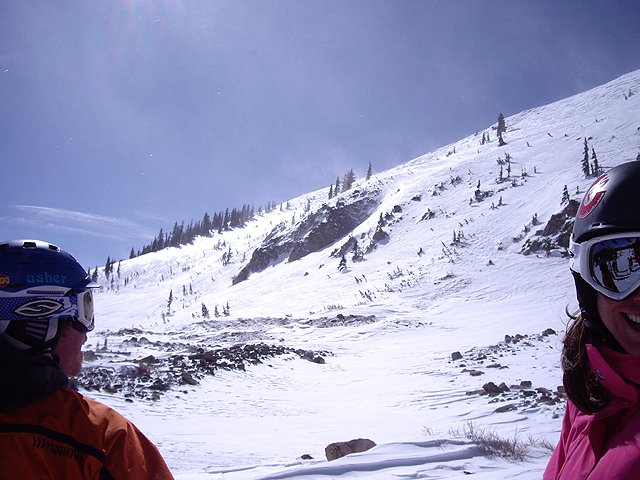 Soon after, Ty Battersby took us on a trip across the desert, from SLC to Bear, California.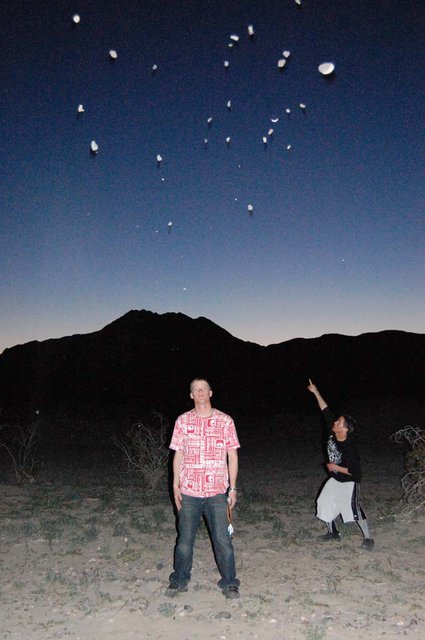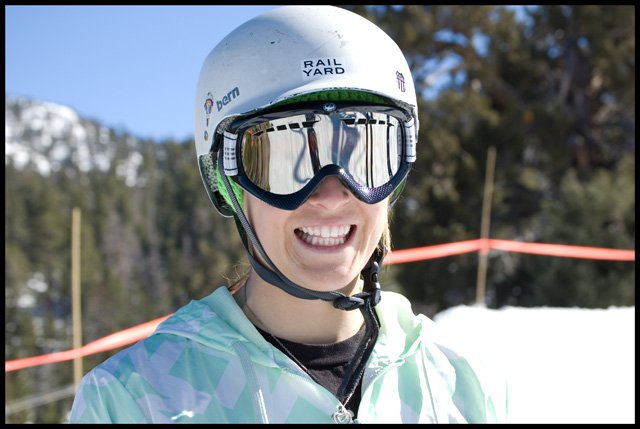 Kristi came back from her knee injury to take 2nd place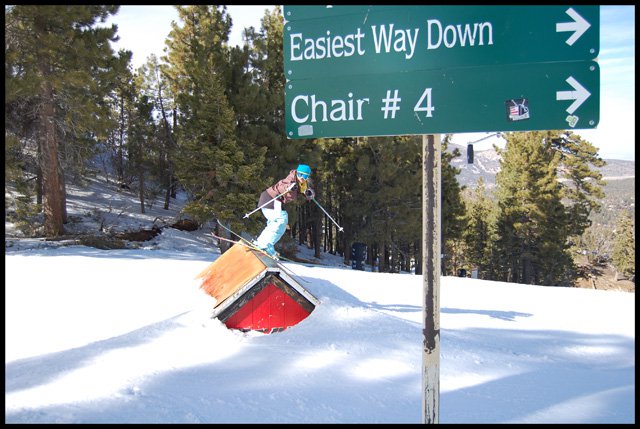 But sadly Steph received a knee injury in California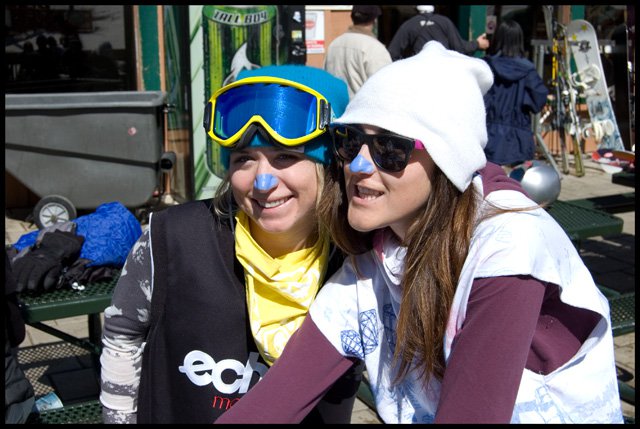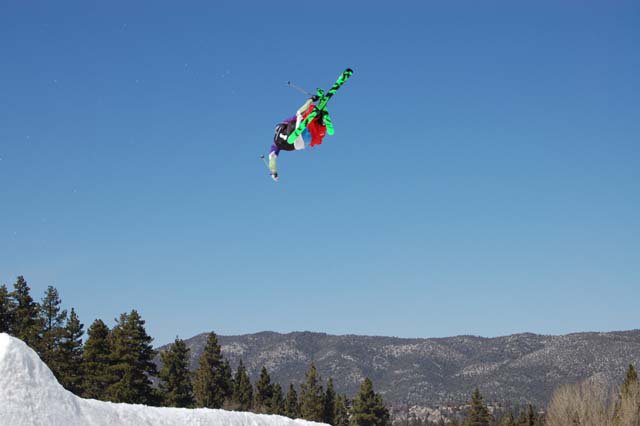 Meanwhile, back in Breck, we were still getting tons of snow.  We found some great powder at the top of the mountain.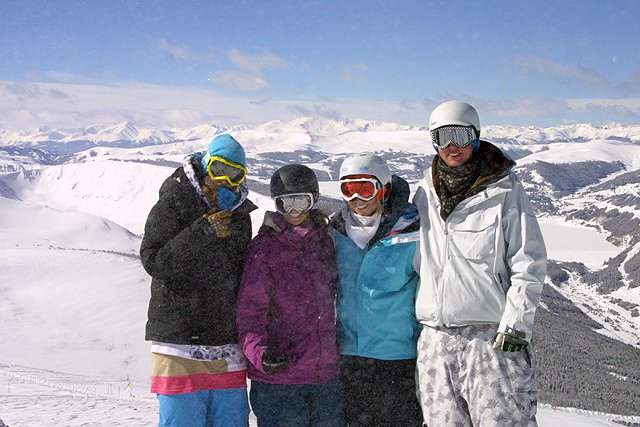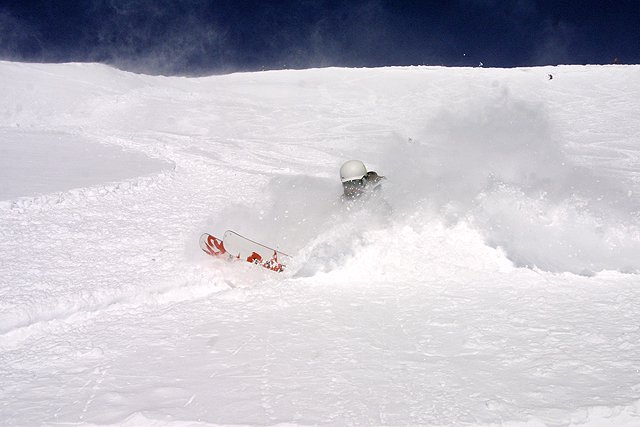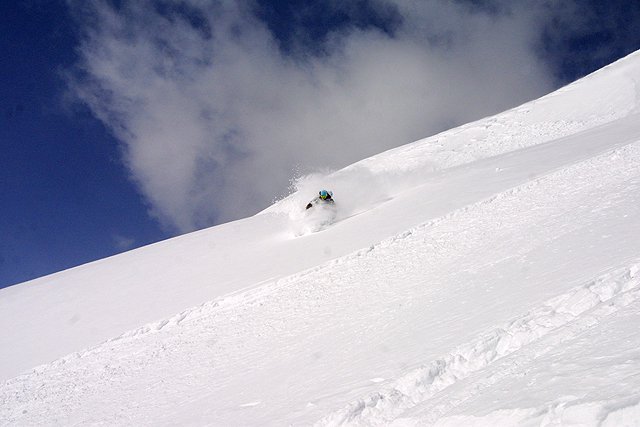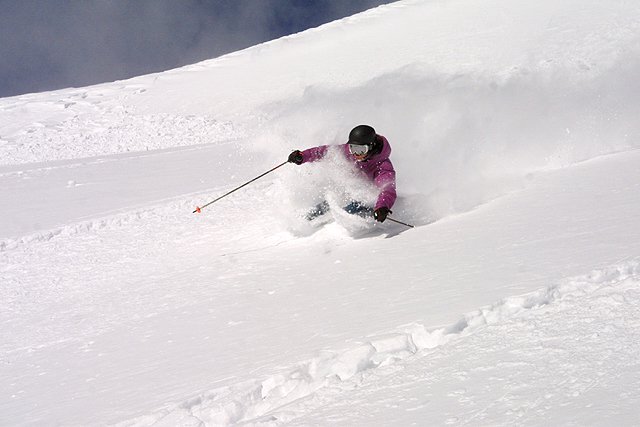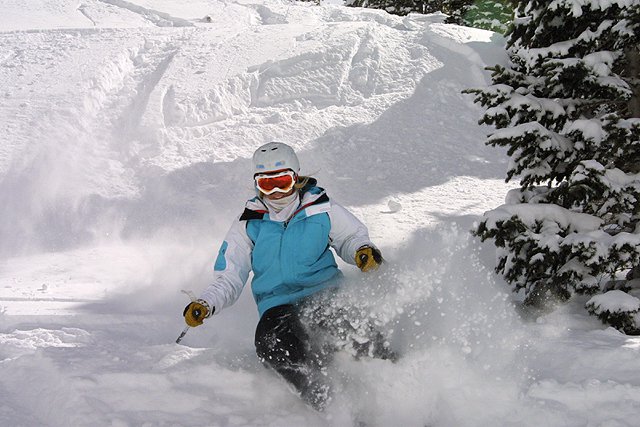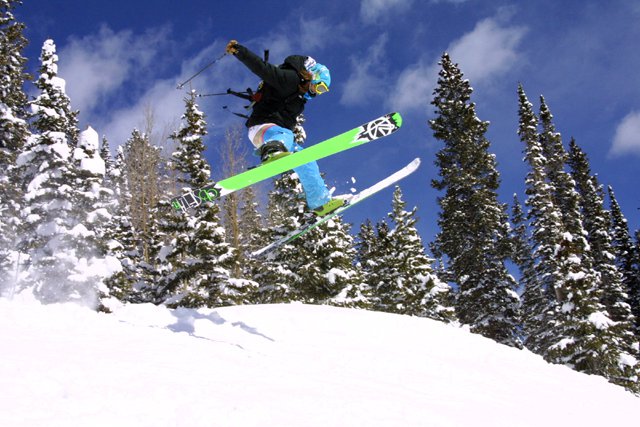 This was also the first time I got to ride with Jen Allen, who would soon join the team as well.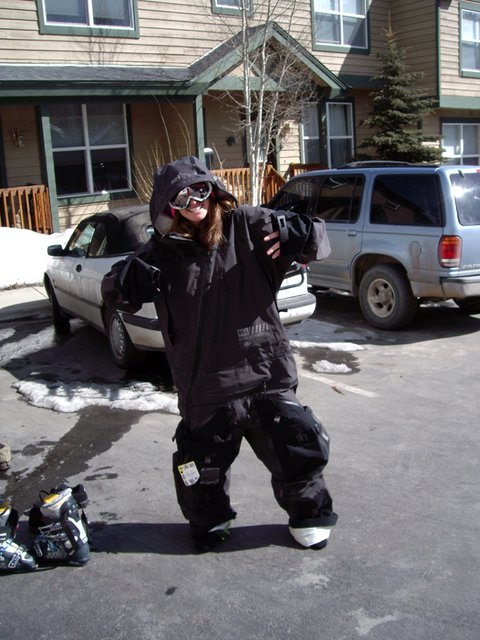 Being that it was St. Patricks Day, we were obligated to go out in Breck.  There we saw tons of industy folk: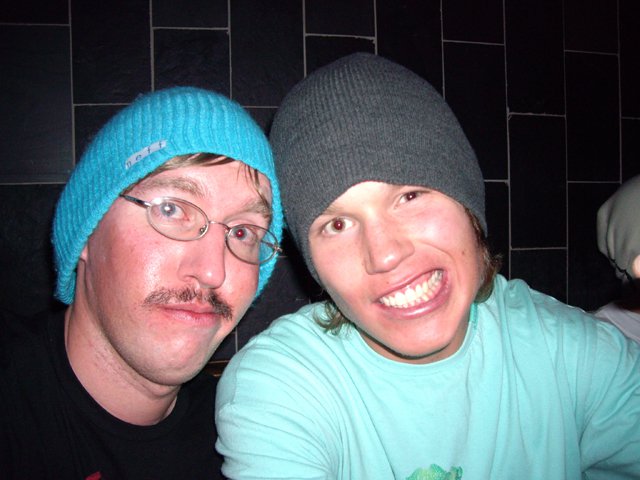 Adam D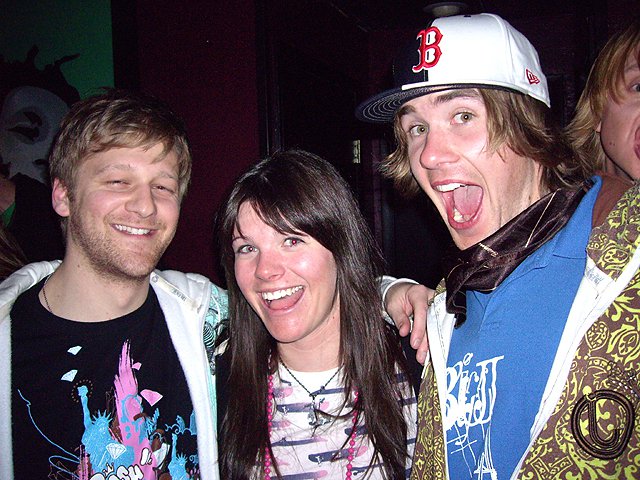 Pete from Jiberish, Keri Herman, Josh Bishop, and Nevill lurking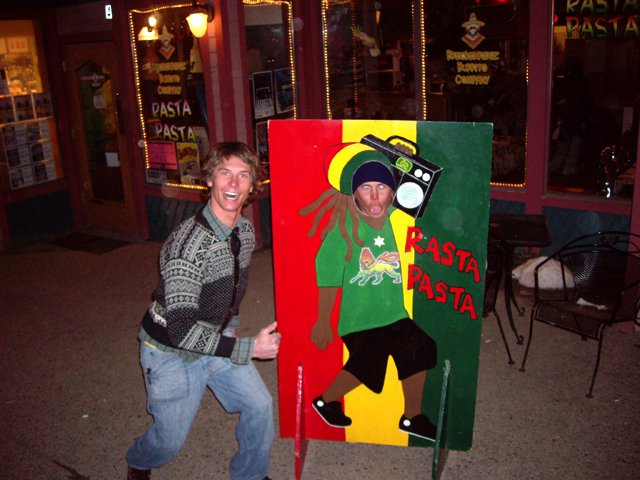 Carrie's brother Jonny, and Luke Ochs
And Carrie learned to never spill your drink, or you'll have to be like Doug Bishop: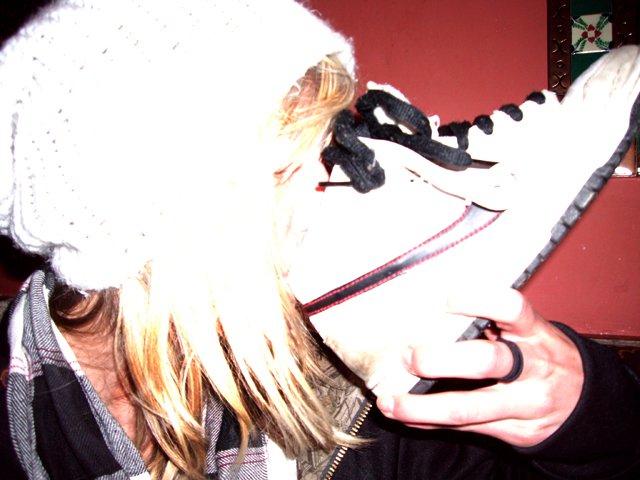 The next weekend was the beginning of spring break, so we went to Loveland for their first Vert Alert comp of the season.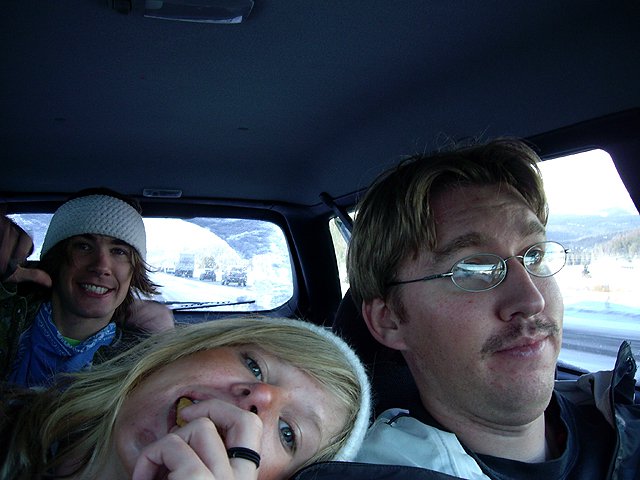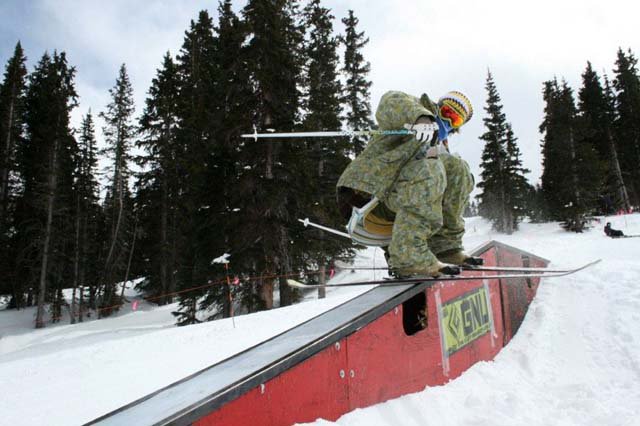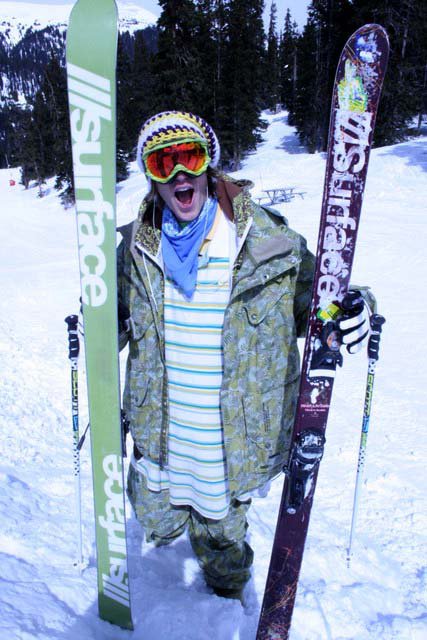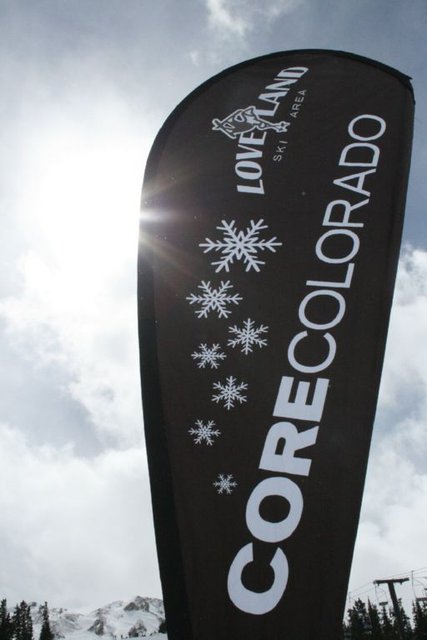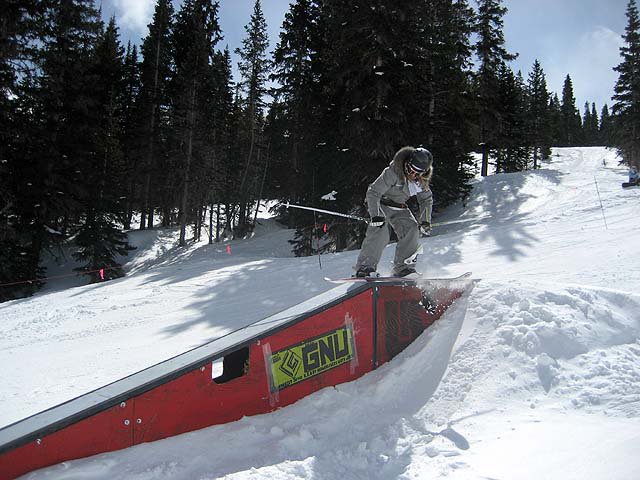 Unfortunately Bishop hurt his shoulder... but at least Carrie won.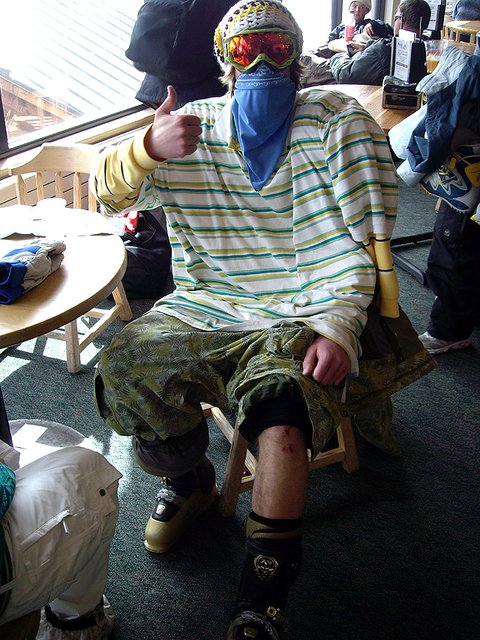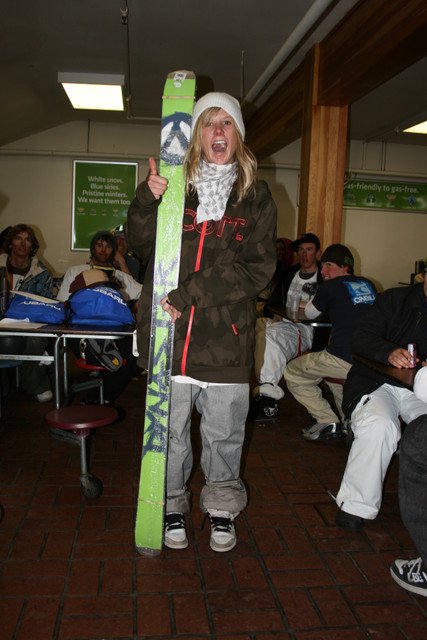 Since the shop had closed up for the season, I spent the rest of spring break skiing around with friends, and occasionally taking photos.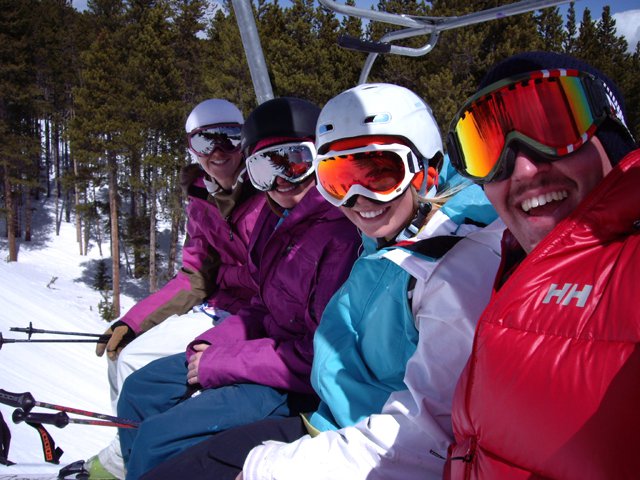 I started riding with Pat Goodnough a lot.  One of the most talented skiers I've ever seen.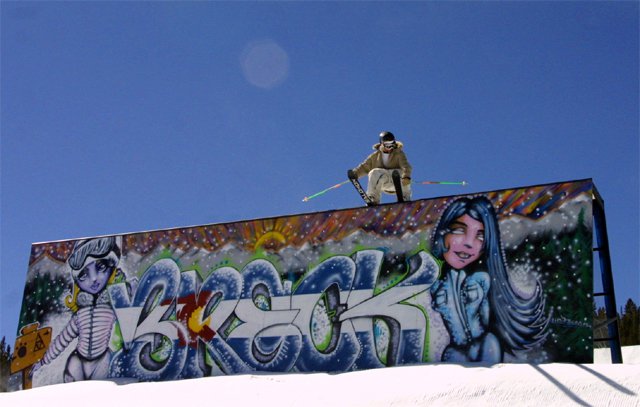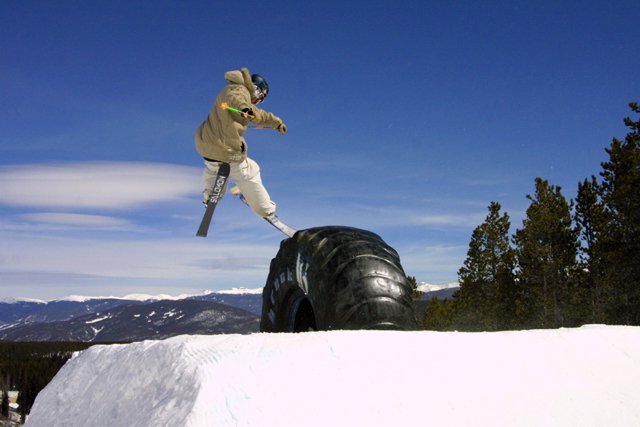 Castaldo killing it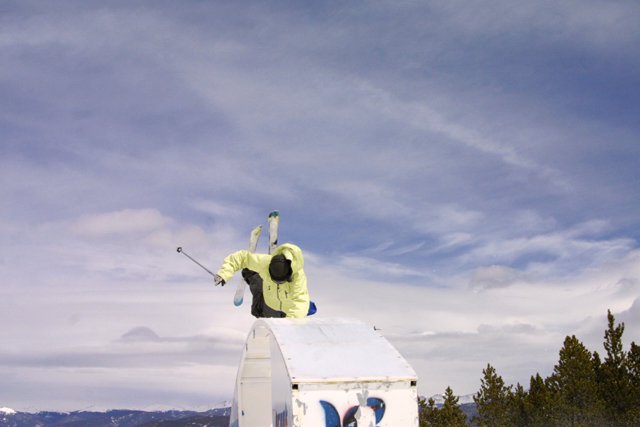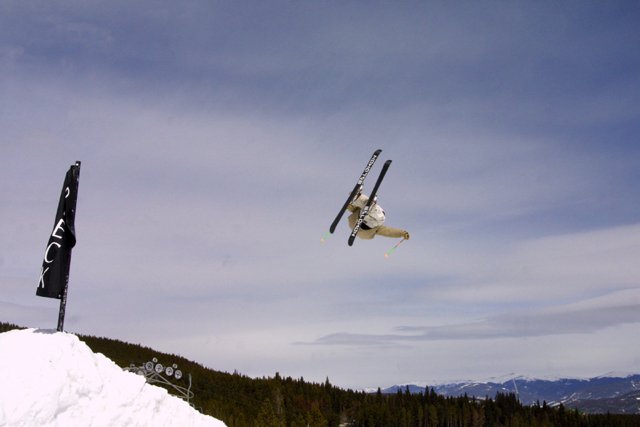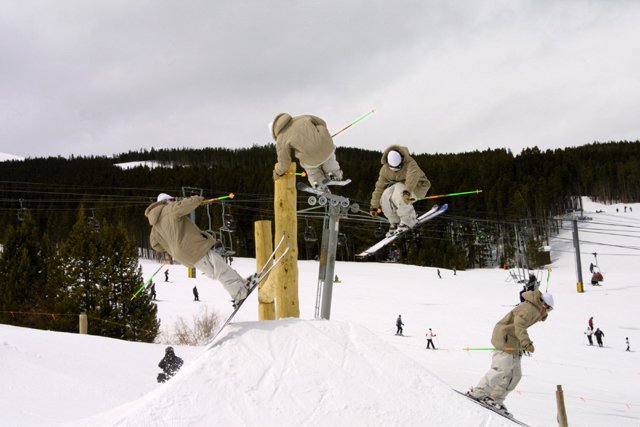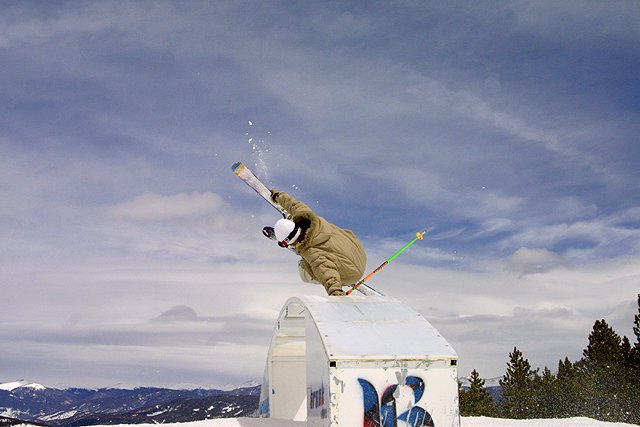 While we were enjoying sunny days in Breck; Jon, Landon, and Ian drove out to Utah in search of Urban features.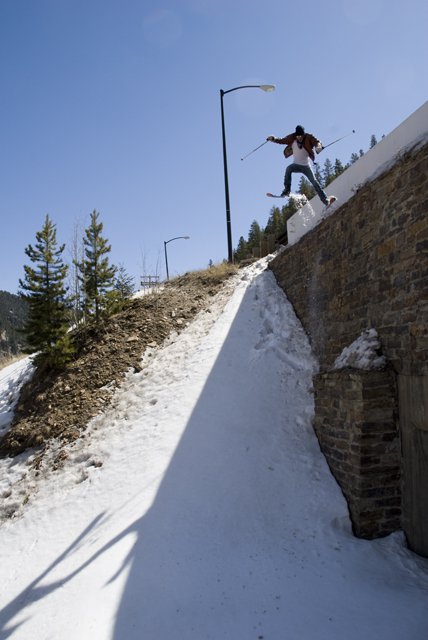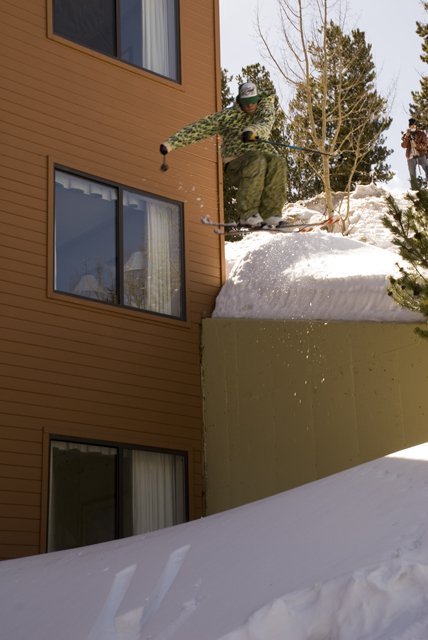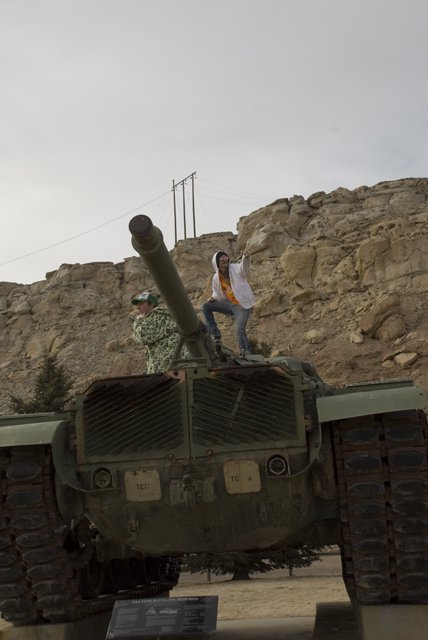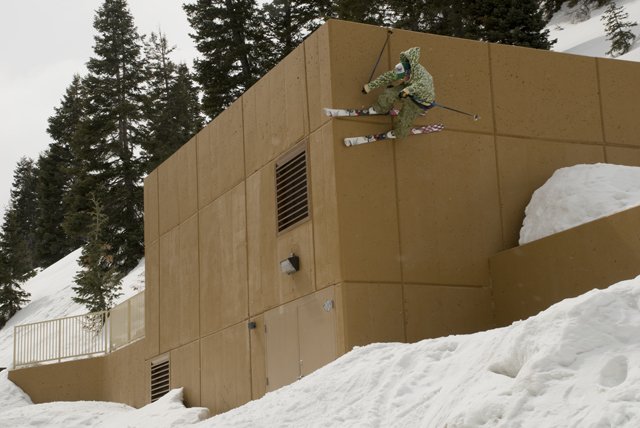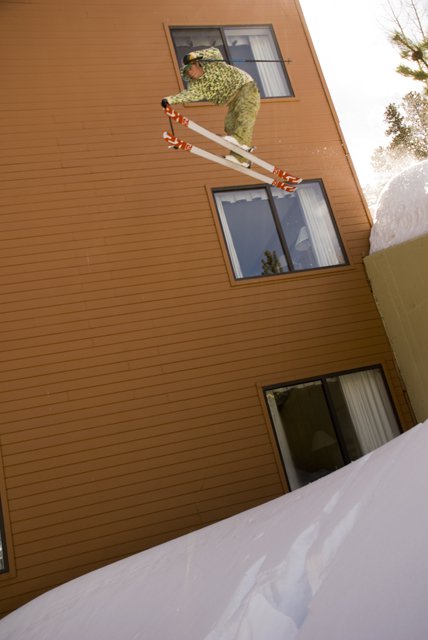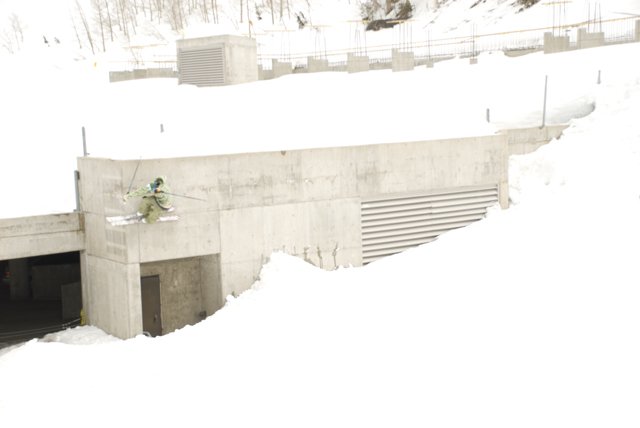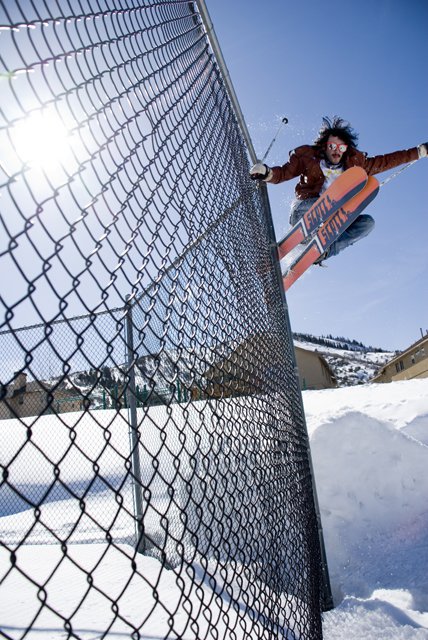 They also learned more about amateur taxidermy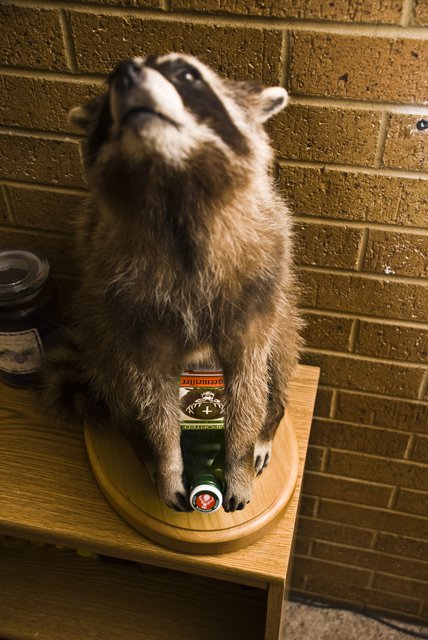 You were a good mascot... until Jon got his hands on you
And briefly saw the Utah crew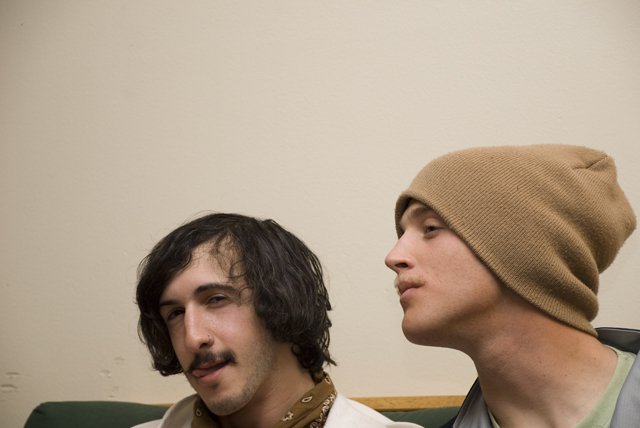 Sadly, right after they arrived; Brady, Witt, and Jeff traveled from Utah to Idaho to get some shredding in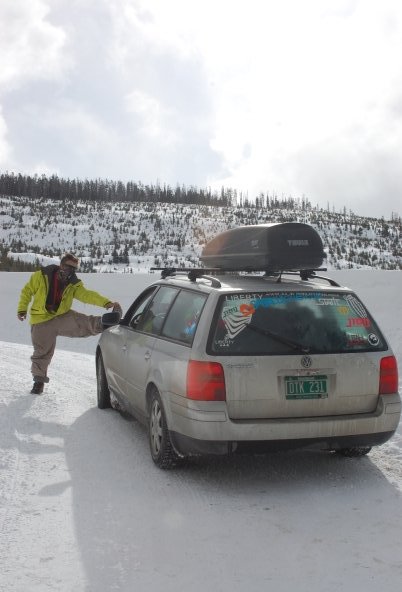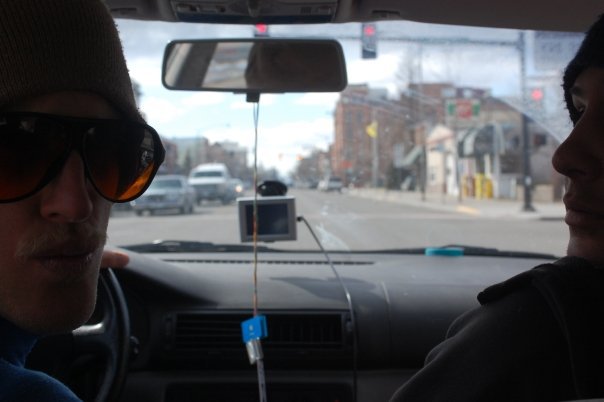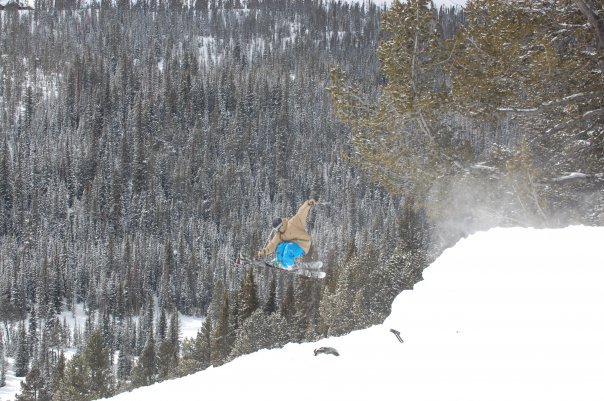 Soon after that came my favorite holiday, Gaper Day.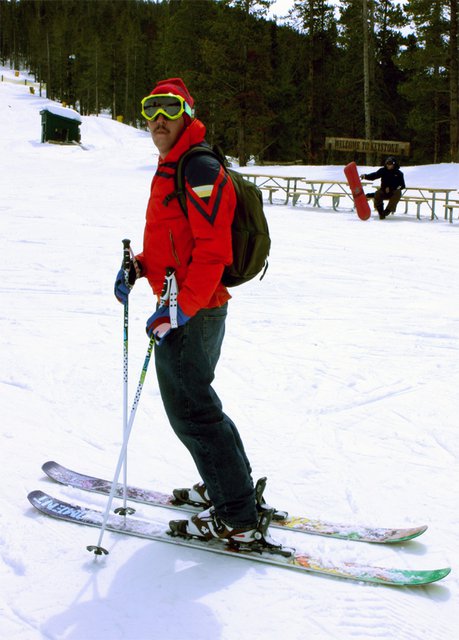 The Moment Bibby's are awesome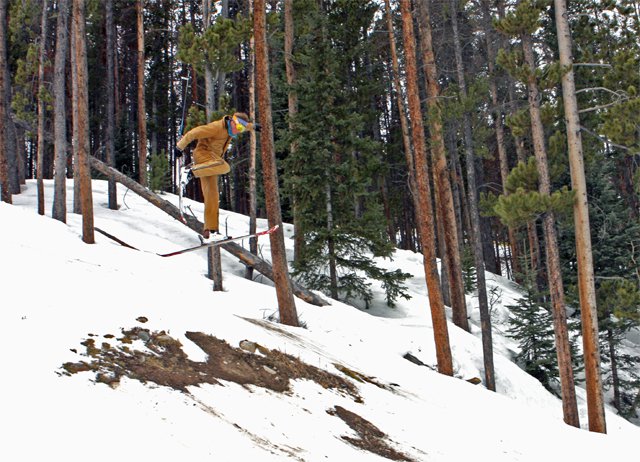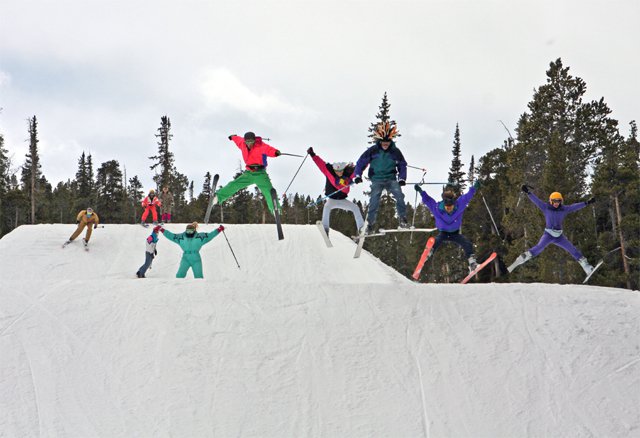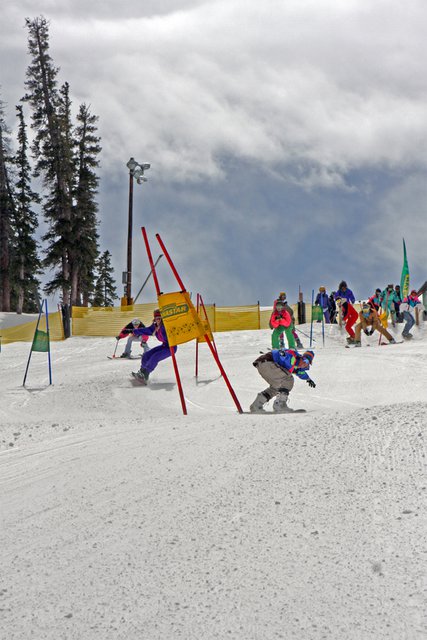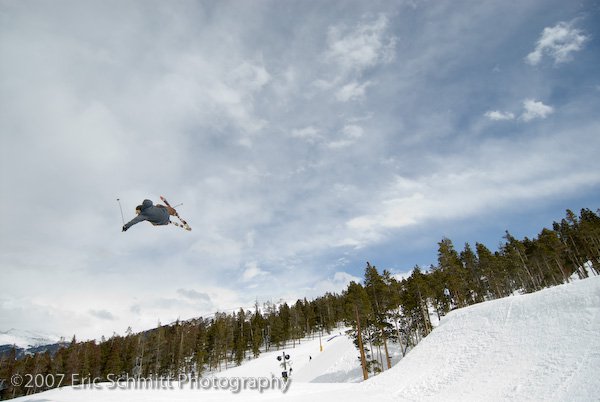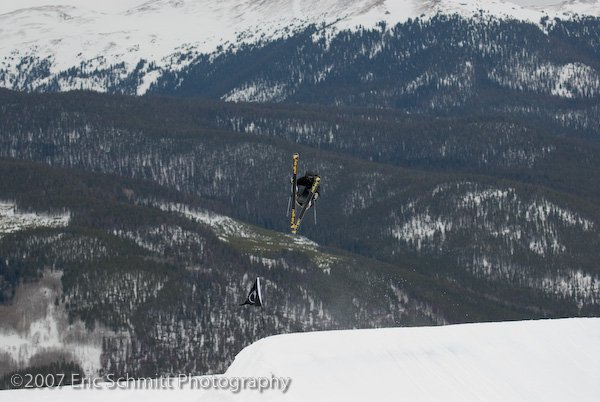 A few weeks later, Breck closed down for the season.  Pat and Carrie celebrated the only way they knew how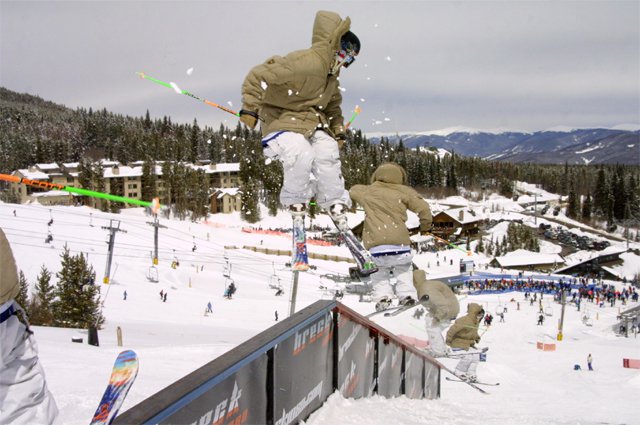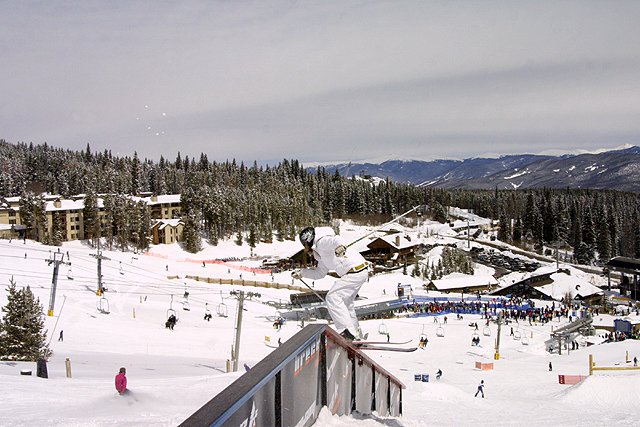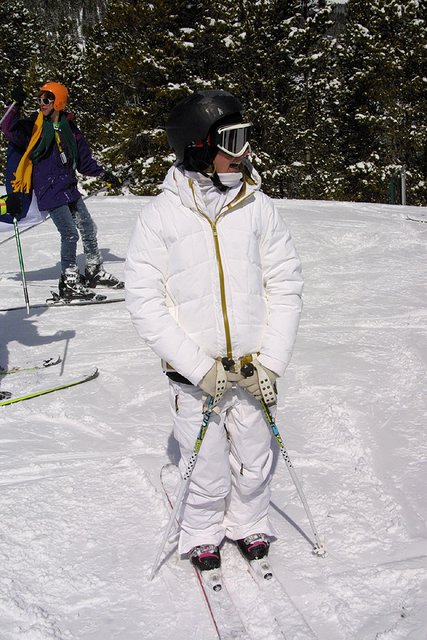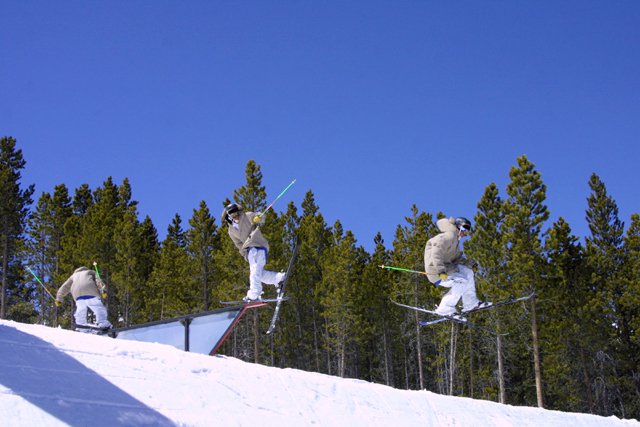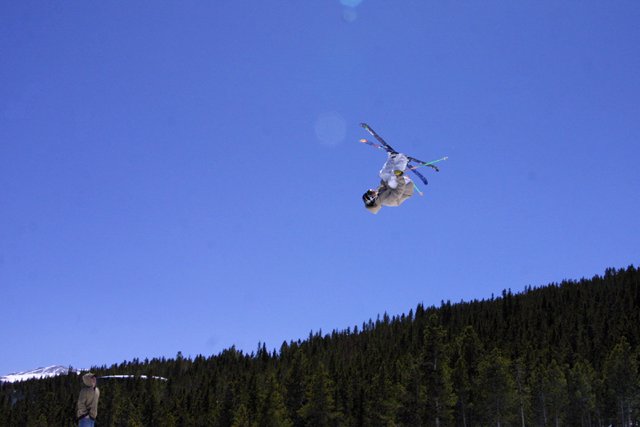 But we weren't done skiing yet.  Echo had its third annual Last Park Standing comp, which Pat won.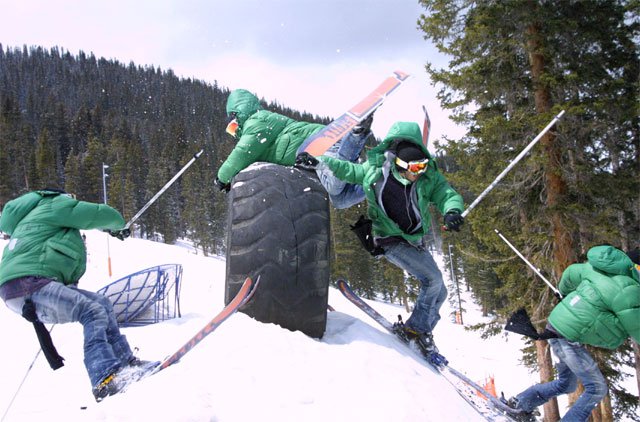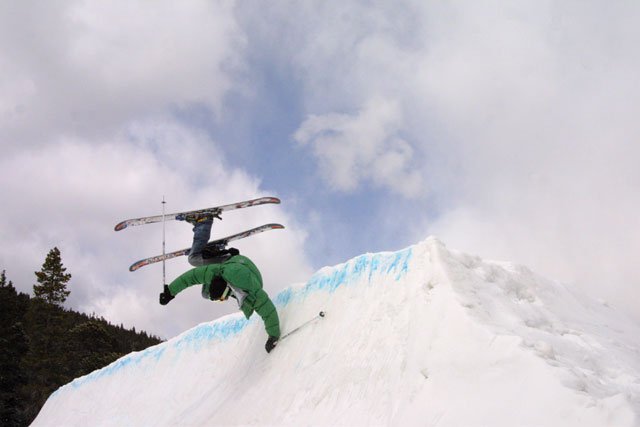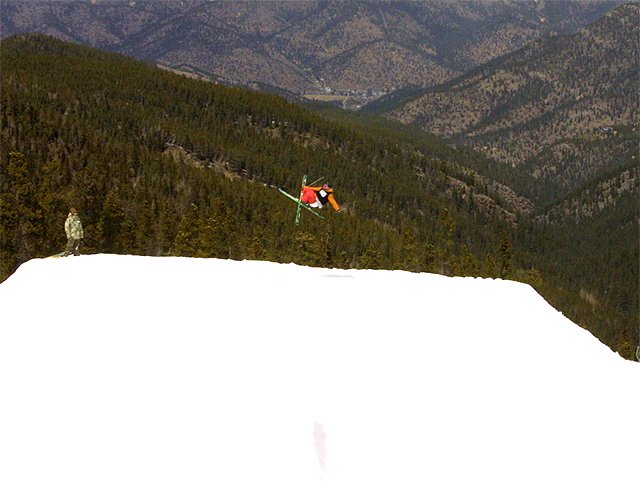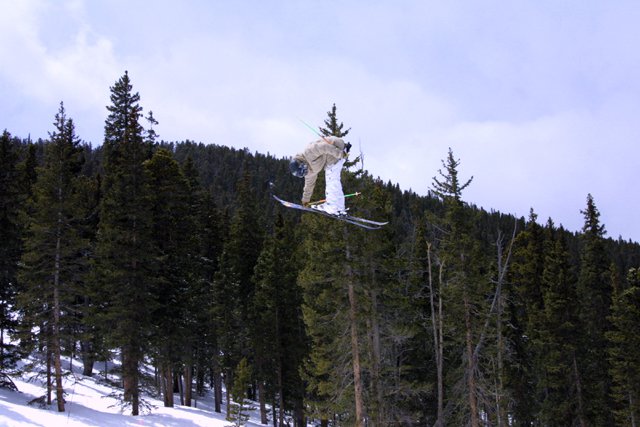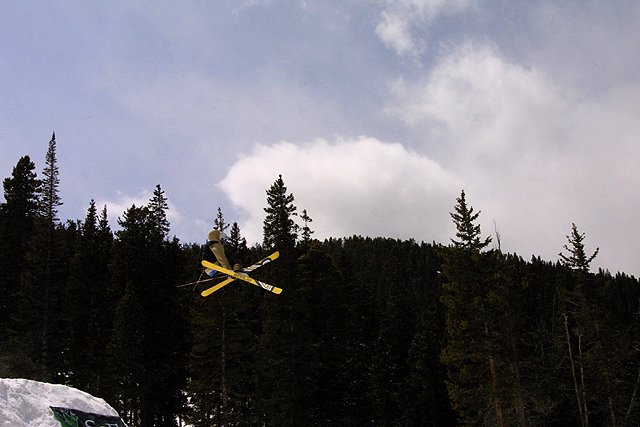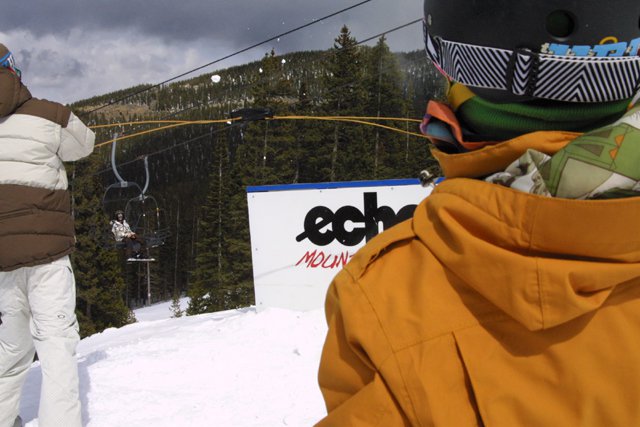 Then we celebrated at Casa Bonita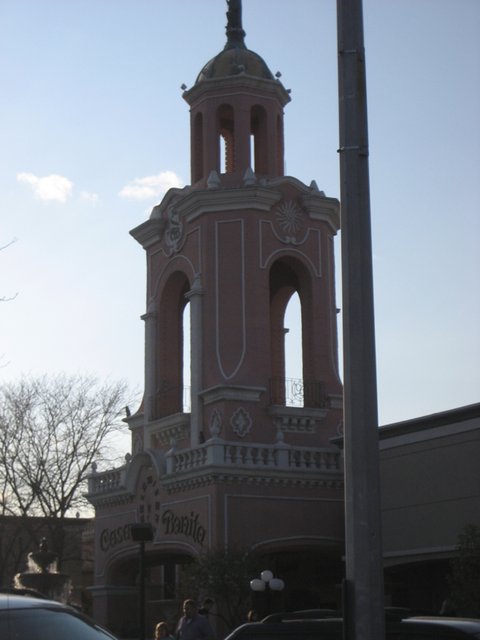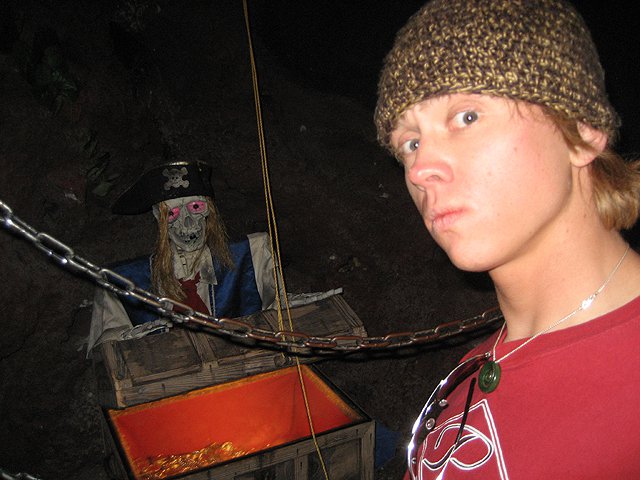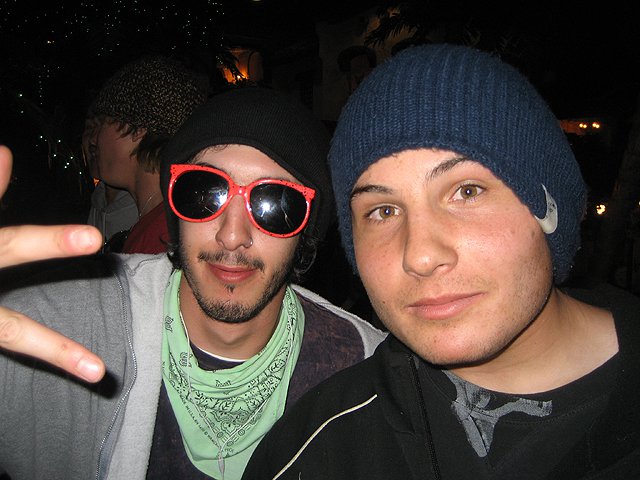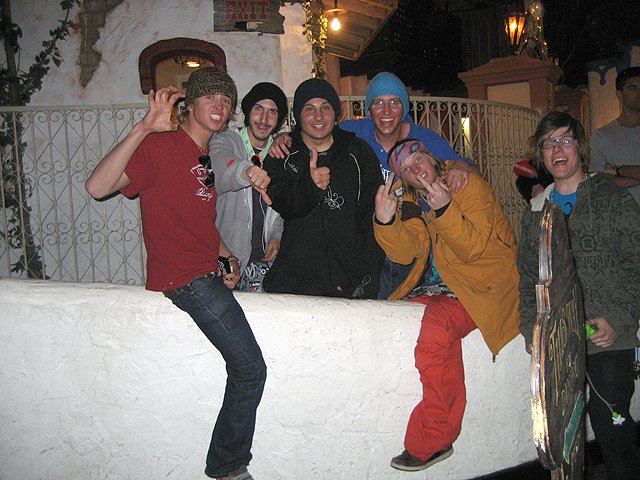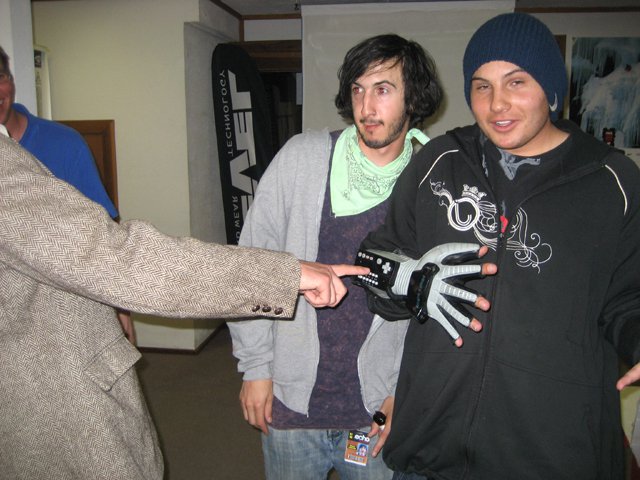 The next weekend we came back to Echo to do one last shoot there for the season.  This is also where we got Steve Stepp on the team.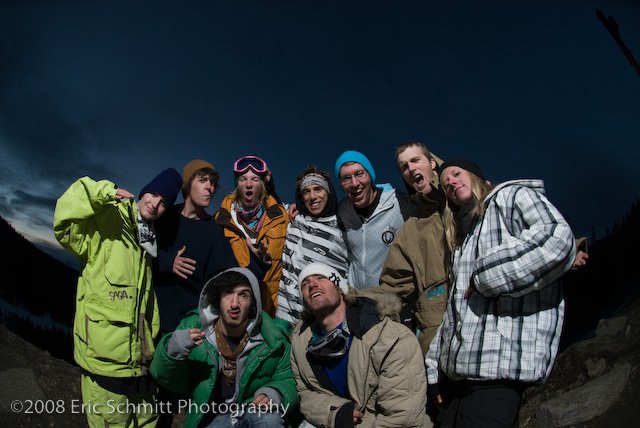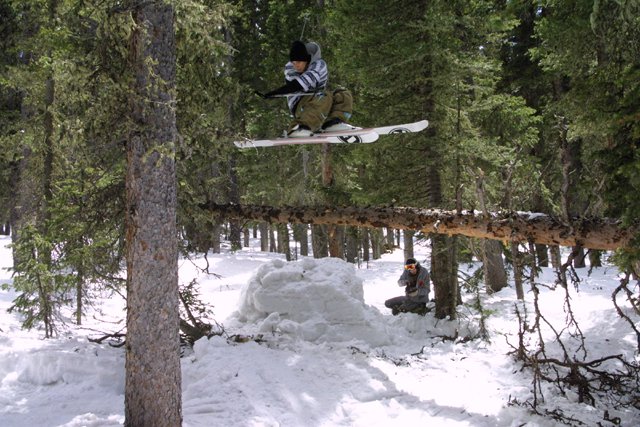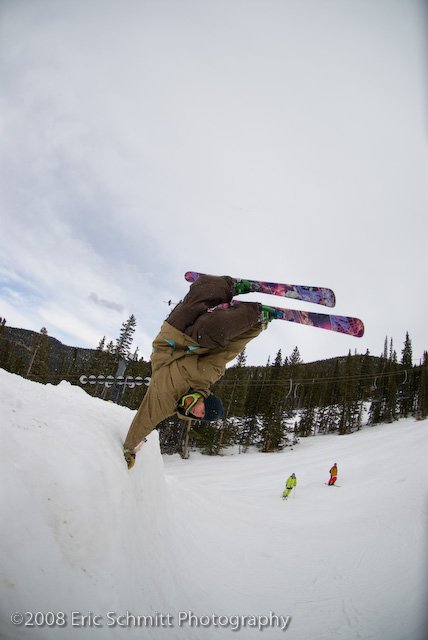 Then Josh Bishop gave us a recap of his season, and what he was up to in between all those updates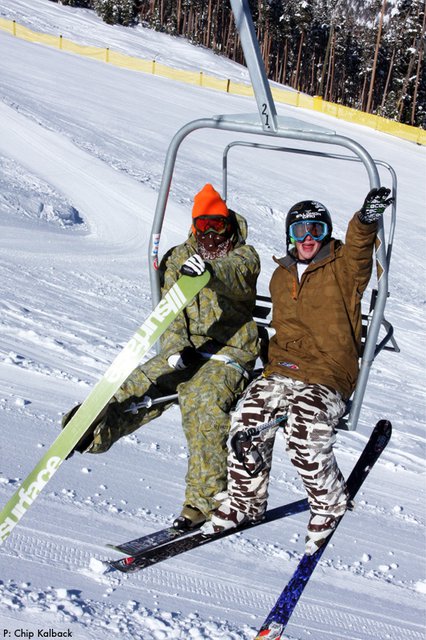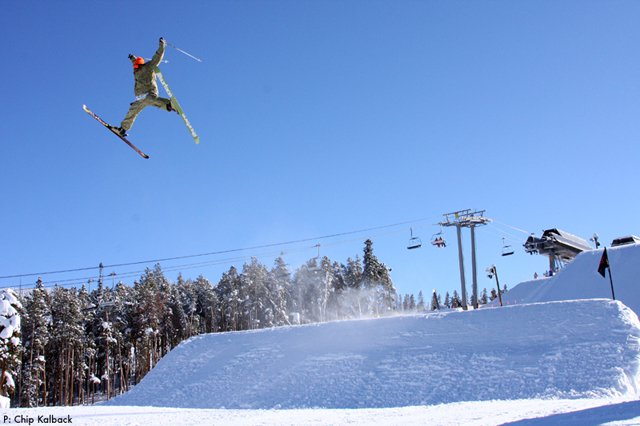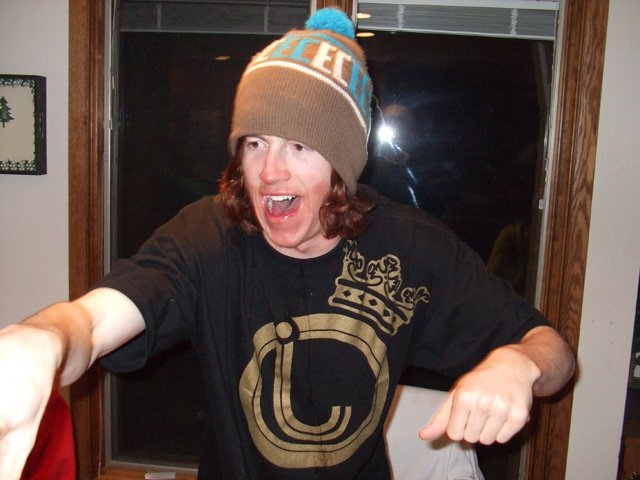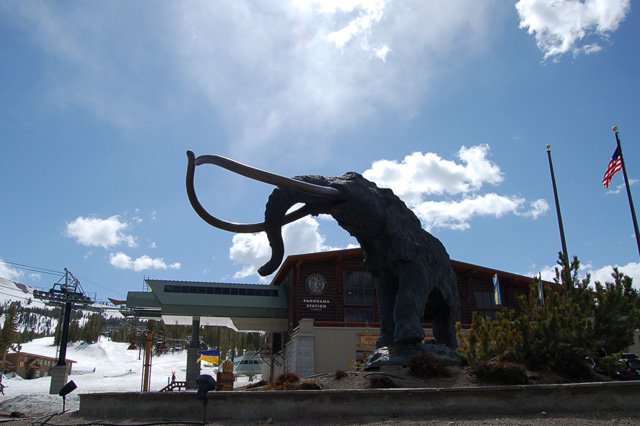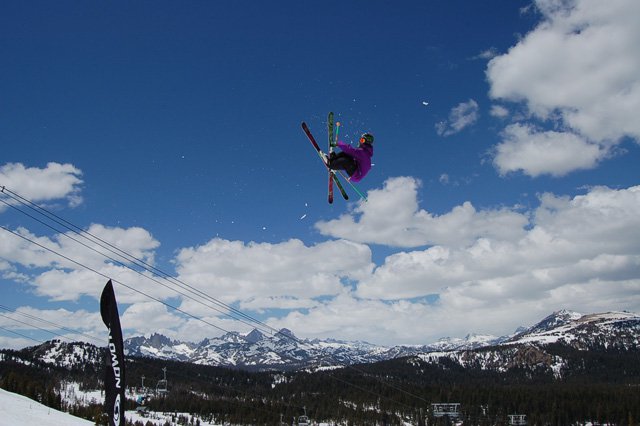 That pretty much sums up our season.  Hopefully yours was as good as ours.  Thanks for reading our updates.  And big thanks to everyone who helped
with photos this year, especially Eric Schmitt, Kenzie Morris, Julie
Weinberger, Dustin Schaefer, and Chip Kalback.  I'm off to Mt. Hood, so expect an update from that trip soon.