Last month, our good friends at Orage teamed up with their long-time team rider JP Auclair (along with Retallack Lodge, Sherpas Cinema and Freeskier) to help raise money for JP's non-profit organization, Alpine Initiatives, by launching a fundraising campaign called 10,000 Ways To Help on their Facebook page.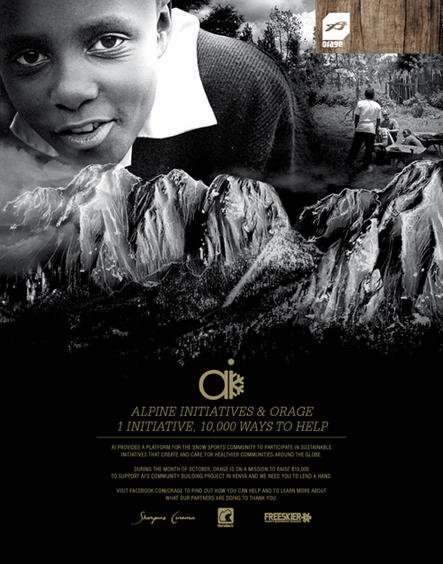 For every dollar donated by the skiing community, the good people at Orage are matching your donations up to $5,000 USD, and for every $1,000 that's received, Orage is unlocking a round of prizes to be awarded amongst those who donate (and any donation of any size will make you eligible to win any of the prizes), and here's the extremely impressive list of prizes they're offering to those who do...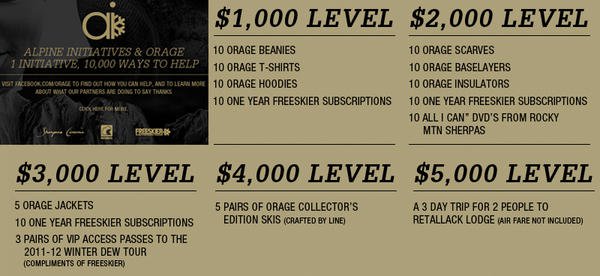 The campaign is currently between the $3,000 and $4,000 level, and tomorrow is the last day to donate to this great cause and to enter for your chance to win any of these amazing prizes, so head on over to Orage's Facebook fan page and click on the 10,000 Ways To Help tab to do your part for Alpine Initiatives.