Warning parental advisory: graphic images
I took this picture about 2 weeks ago and never thought a thing about it until just recently when someone sent me a video of there nachos breathing!!! that is kinda disturbing that they could be serving you a whole ass living organism. Like can someone identify one food in there?? i can't i can almost see rice or beef but Idfk the longer you look at it the worse it gets.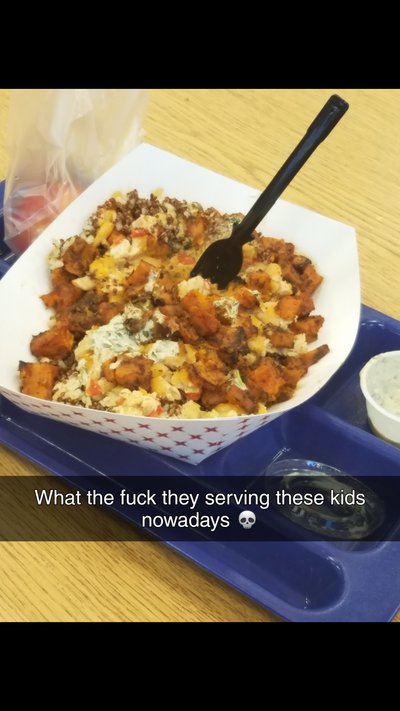 Personally I don't eat school lunch but this is disgusting that kids have to eat this, not only is it like $3 each day from their parents, it unhealthy and not even enough food to get through the day. my homemade lunch is like $1.50 and is healthy and has more nutrients than this nasty pig slop. Even the lunch ladies bring their own lunch, that should be a red flag. And this is what Michelle Obama put 4.5 billion towards. they serve the same lunches to prisons. "In fact, Aramark's inferior food was even believed to be the cause of a 2009 prison riot in Kentucky"
also this burger disintegrated in water i stg, I also had to take a picture of this rice crispy that they served my friend a while ago it was not even edible thats how hard it was, woulda been best used as a cork