Whaddup NS,
Earlier today I was inline skating and I had a thought... Has a a company built frames that act like skis? Frames that give you the same edge control on rails that we have on skis? I drew up some shitty concepts of what I'm imagining: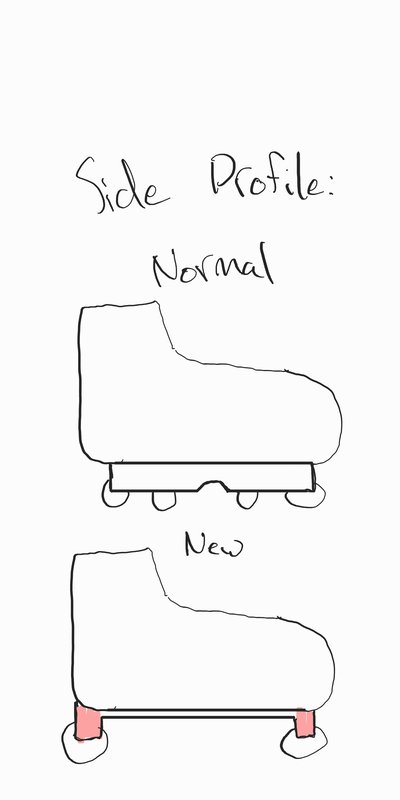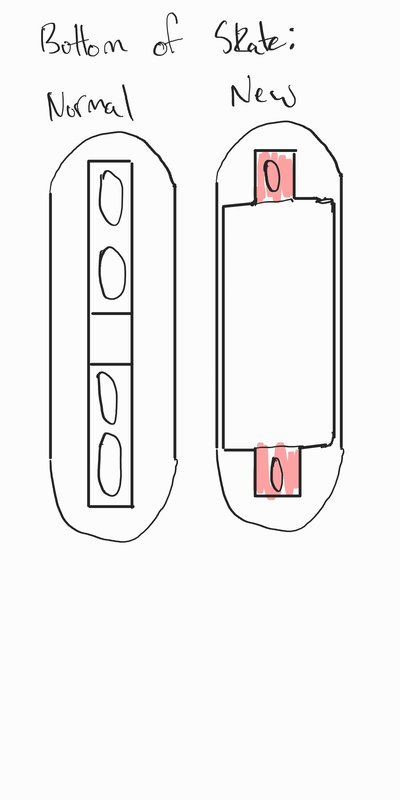 Normally the frame is very narrow compared to the width of your foot, and has a small groove between wheelsto slide on. This new style of frame would be about as wide as your foot, and would sit much closer to the bottom of your boot. It would have two wheel wells that would have to sit a bit further down than the rest of the frame (otherwise any little bump you rolled over would cause the frame to grind on the ground). The new frame would be entirely plastic, but would have squared off edges that would allow you to grip into rails.
Obviously soul tricks wouldn't be possible on this frame, but it would feel much closer to skiing... Am I crazy? What about this wouldn't work? Should I find someone with a 3D printer and make a prototype??