I'm in the process of adjusting my Marker Baron 13 EPF bindings to my K2 Mindbender boots, and I'm experiencing a weird issue with what height to set the AFD at.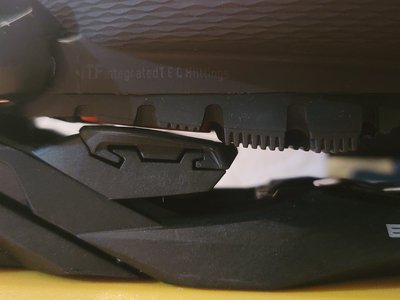 In the above image, the AFD on the binding is adjusted to the correct gap with the plastic piece on the GripWalk soles. However, the rubber lug on the far right of the AFD in the image is compressing the AFD, and does not have a "business card gap".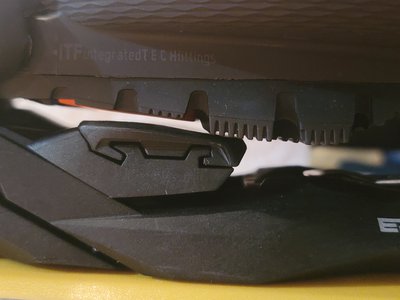 The above image shows my AFD lowered so there is the correct gap between the rubber lug and the AFD. However, there is a now a substantial gap between the plastic part of the GripWalk sole, now that the AFD has been lowered.
Which position would be the most correct? If neither, does anyone have insight on the best way to setup this boot binding combo?