I'm British and personally I think this place is a shit hole.
I recognise the US has its fair share of issues, which we don't need to go into, but I'd still emigrate in a heartbeat if I could - not just for the skiing, which is obviously a massive factor - but also for the views, the weather, the cars, the roadtrips, the women, the mountain biking, New York, Hollywood, the ice hockey.... and just the general sense of freedom that you can't find here in the UK which is massively overpopulated.
This single photo alone from my roadtrip in April 2019 makes me dream of emigrating one day. Sadly though it's extremely difficult to orchestrate a permanent move to the US.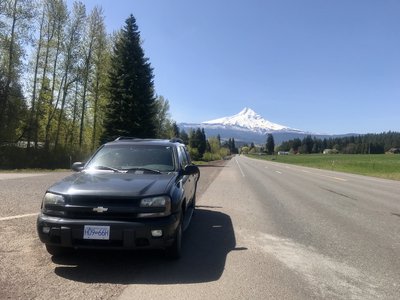 I really fucking hate living here, but they say the grass is always greener on the otherside... I know 9/10 members on here are American, what's your views on the UK?