Those of you who have never bought vishnus probably don't know the effort that Emmett goes to to make the customer really feel like they're forming a relationship with a company. He hand writes a little thank you note for every single pair of skis sold and also has included a little backstory of the ski graphic. Not to mention all the other bonus stuff that came with the pre-orders. This is the graphic card for the river wets: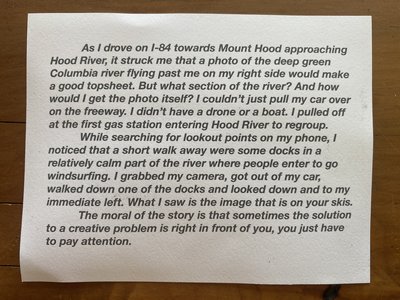 I really made this thread because I'm interested to see what these cards say for the other graphics. So if you bought vishnus this year please post a photo of your little graphic story card. I wanna see 'em.
But I thought while I'm here making this thread I'll also make it a praise for Emmett. Fucking props dude. Absolutely killing it with this customer relations shit. And it's awesome that it's getting better as the company gets bigger. I bought a pair of wets back in 2017 and they didn't come with as much "personalised" stuff as this years drop did. Just another thing that sets vishnu apart from other ski companies.
But anyway, let us see those graphic backstory cards