goatmasterShould I go with Line Chronics, or Vishnu Keys. Anyone got anything to say about either? I know the key is new so not many people have skied them. If you got any other recommendations for a park ski about 90-98 under foot. Was just going to ski my prodigys 3.0 for everything this year but they are getting destroyed and want to keep them nice for other skiing. I was looking used but couldn't find anything I like for not a high price
Just got a review in on the keys,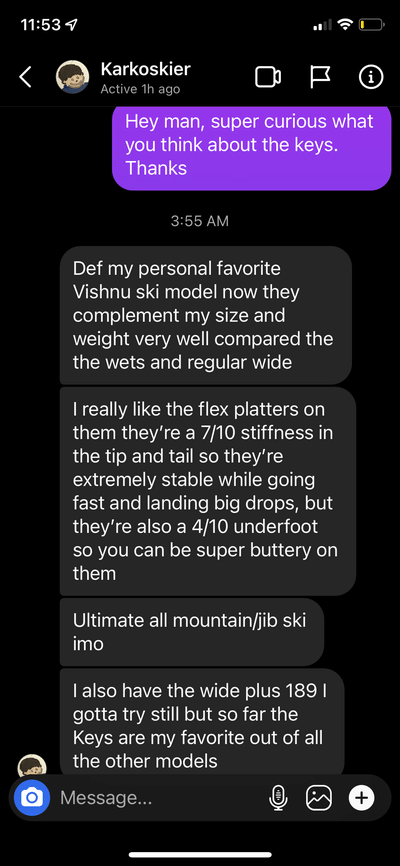 Hope this helps a little. I'd go for keys personally.