My local posted this nonsense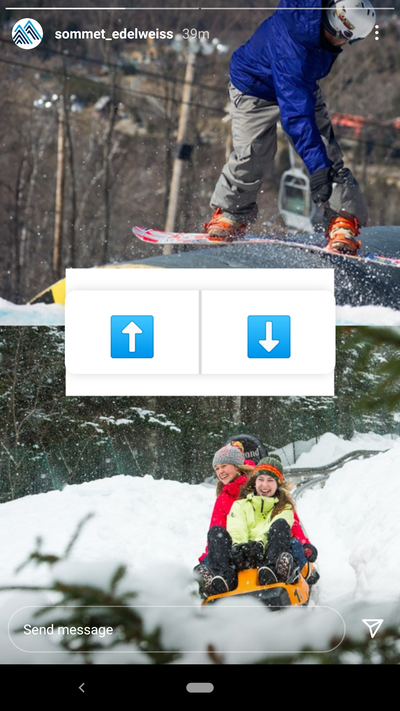 I humbly beg my fellow newschoolers to visit their IG story and vote up by tapping the up arrow!
https://instagram.com/stories/sommet_edelweiss/2727900135179141286?utm_source=ig_story_item_share&utm_medium=share_sheet
This is our fight for the future of mountains! Please take 30s to support park (and skiing / boarding in general ) and not ludicrous tourist traps that nobody will use more than once! Thank you!