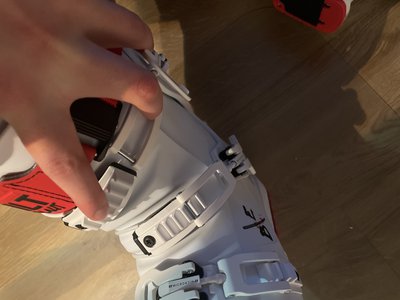 Hey guys,
after getting the Faction Prodigy 2.0 with a Tyrolia Attack 13 GW binding, I needed a pair of new ski boots. I got the FT B&E boots on the Black Friday for a good deal but was disappointed very quickly. Idk maybe I'm just dumb and exaggerate bc I never had my own ski gear before so I don't know how brand new ski boots should feel but these ones are hurting awfully (also tomorrow is the last day I'm allowed to return them).
The last and highest buckle is closing with much effort on the right boot and not even reaching on the left one. After wearing them for 5 minutes I feel a tickling feeling in my feet. Also there's too much pressure on my calf and my shin, it does really hurt.
I can't imagine that they're gonna feel right after a time, also can't imagine skiing in them like that. When it comes to the sole it fits perfectly, the boot fits me there and I don't have too much room around my toes.
Please help, Idk if I should keep them, hoping they will adjust to my foot or return them and get another ski boot (would need recommendations for one for wide feet, with not more than a 80/85 flex)