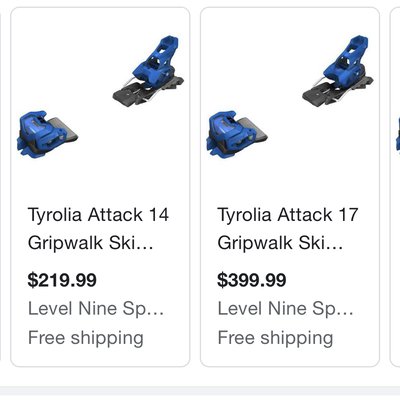 Like in the tyrolia attacks, you pretty much have to pay double the price of the 14s to get the 17s, even though you are only getting a few extra din settings (when 99% of skiers dont need dins higher than 14 anyways).
i understand the top lvl attack has metal in the heel piece but what is it in the attack 17 heel that is metal as opposed to gfrp in the attack 14?
is 3 extra din settings and a chunk of metal really worth almost 200$?
is it an economics play to attract rich idiots who want the best top of the line equipment from head to toe?
**This thread was edited on Nov 30th 2021 at 2:47:55pm