I have never heard anybody mention the butter levels that Candide has to offer. Having many friends ski on the candide faction skis, I can confirm that the skis do in fact flex and butter quite nicely; however, the prodigy, the legend, the dark knight who only skis in black and never shows his face, can't quite seem to flex his skis. Is this on purpose? Is this a bit of old school flair? I'm not sure but from what Ive seen, candide can not butter.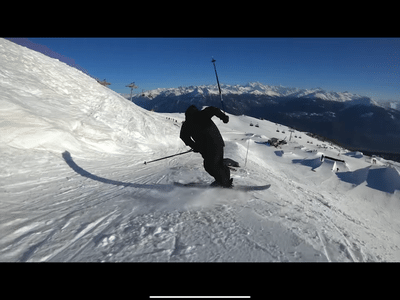 ……. Candide mid "butter".
I hate to make this thread as candide is one of my fav skiers, but damn.