Hey guys, so second to last day of the season I was skiing my go-to skis: 2019 CT in 194cm.

Was going super out of control through soft moguls and when I tried to turn I felt the ski snap and I went flying. However, I absolutely loved these ski. Nothing better for going really fast through the chop. Always felt super light and poppy and yet they were still stiff enough. I would honestly just buy these again but I don't feel like I can ski confidently on them knowing they may just break again when I ski aggressively. I know 2019 had issues with the core. But what about the 2020 4.0s? Do they hold up any better? These: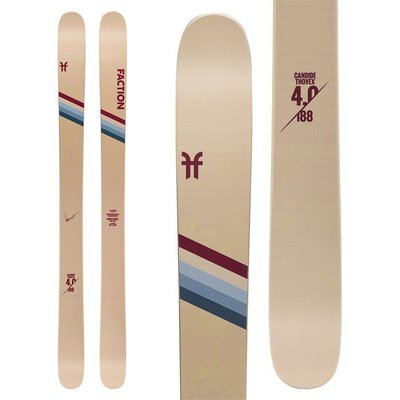 Now, I know the 2021s and on don't have any core issues but my problem is that im pretty tall and they don't make them in 194cm (and with the way faction measures, 190 is like 186.) They also don't make 4.0. 5.0s are a little thick for me and the 3s feel too like a midrange and I need these to be my thickest skis.
If you don't have an answer about the core of the 2020 4.0s I would love to hear any alternatives you might recommend! Preferably with low taper sidecut like these.
Appreciate it guys!