Crystal is looking for a park groomer and day staff for the upcoming season. Jobs are listed on the website.
Smaller park operation but growing.
Mtn has some awesome terrain to ride outside of the park. Bigger mtn, smaller mtn vibe. Good people to work for/with.
Here's a pic of our flow park from last spring.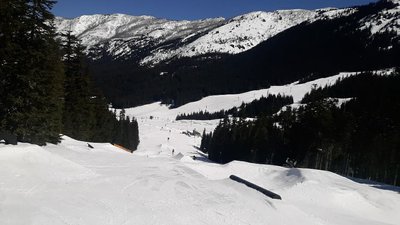 I'm at hood for the summer but I'll be back in Sept or Oct to build rails. If you have any questions can message me and I can put you in touch with Connor(my boss) for the details. Place is pretty rad and they're starting to invest in the park more. It's a great spot if you want to ski legit terrain and help grow a park program.
*to add day staff openings. Also looking for another experience mainline groomer/winch op.
**This thread was edited on Sep 13th 2021 at 3:14:46pm
**This thread was edited on Sep 13th 2021 at 3:17:35pm