the term bluntslide originates from skateboarding. With a skateboard deck you can slide on your tail in different ways. Imagine standing on a skateboard in a regular stance (left foot forward) and approaching a ledge/rail with your skateboard parallel to the obstacle. you now want to slide the obstacle on your tail. You can either slide the obstacle with your trucks and wheels on/over the obstacle or off the obstacle. When the trucks are off the obstacle its a tailslide, when the trucks are on the obstacle its a bluntslide. In a bluntslide the angle between board and obstacle is steeper than on a tailslide.
The trick terminology is also the same for snowboarding and as everyone is tryiing to copy skateboarding, especially the snowboarders and we as freeskiers are always trying to copy snowboarding the term was also brought up in skiing. In my eyes in skiing a normal bluntslide is a tailslide but with your skis in a slight angle to the obstacle.
Frontside Bluntslide in Skateboarding: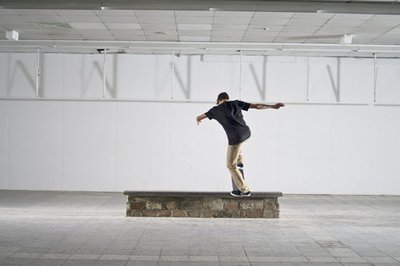 Tailslide/Tailpress in Skiing: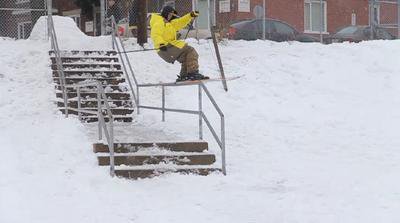 The problem with using skate trick names is we don't have trucks and we don't even face in the same direction! can we just stop trying to be skateboarders/snowboarders? I like that they influence the way people ski and the tricks people do, but fact is we're skiing. If we have to have a bluntslide, it should be to do with the angle which is what actually makes it look vaguely like a bluntslide. Something like this.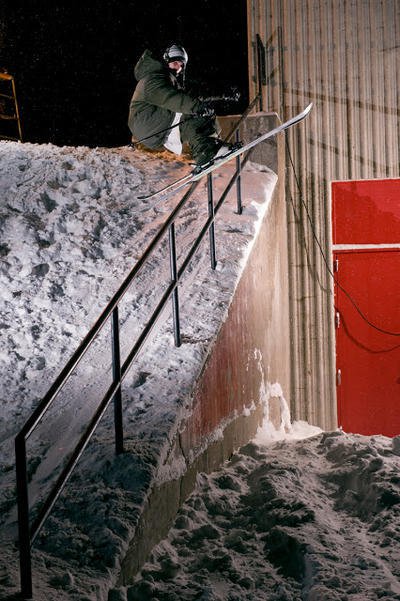 **This post was edited on Feb 24th 2021 at 7:49:24am
**This post was edited on Feb 24th 2021 at 7:51:13am