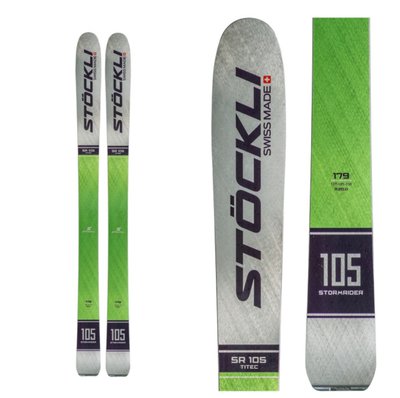 GIANT TITANIUM SKIS
The big fun goofy lively powder paddles ain't doing it for me anymore.
I'm wanting to turn up aggression and hard charge. Really freaking mean assault weapon skis, ya know? Something that doesn't want to stop going straight. Invest in power. Be a bulldozer.
Hence the VERY EXPENSIVE Stockli Stormrider 105 in 168cm with some Marker Kingpins.
Perhaps the 95 even?
I'm 5'8 , 160lbs and skiing in the Rockies.
Gonna use for "serious ski days". Generally big mountain resort lines and all backcountry touring days. 75% crushing high altitude chunder like my enemies and 25% powder shots.
I've got some ARVs on hand for park days or not so serious ski days. Trying to stick to a 2 ski quiver.
Worth the price?? Or ya think I can get a better bang for my buck??
EDIT: Yeah and they gotta crush moguls till my titties fall off.
**This thread was edited on Oct 18th 2020 at 3:14:26am