I got a guitar last week and I've been playing it several hours a day trying to learn. No goals or fucks given and thats the best. Just playing it and progressing naturally as an outlet. My bitchass fingers have been hurting for days but they'll toughen up lol.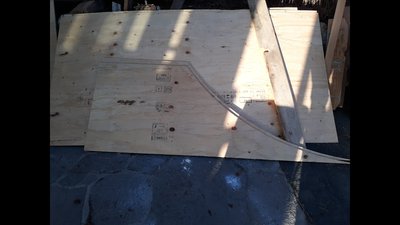 Finally sent it and traced and cut my transitions today. I might have been too drunk to operate any power tools and using coolers for saw horses but I'm pretty casual about drinking too much and they came out good.
2.5' tall and deck. Rocking pvc coping cause corona budget.
Hoping to frame it and maybe even lay ply and skate it tomorrow.