Real Talk, Just wanted to let yall know I'm gunna be doing Urine Therapy. To Just further My Healing. My Knee and My Eczema are my Main Targets. But I hear it Truly Helps Everything.
Just wanted to Let you guys know, the jizz-eating kid is now gunna drink piss too. Maybe Shit therapy next. Who knows haha.
I'll let you guys know how it goes. Or as most of you guys do anyways, Just tune into my IG Stories. Pardon the Historical Whistleblowing on Pedophilic Satanism on my IG. Just Skip those so you guys can Screen shot me Chugging Piss.
And No, I dont want Any of yall's Piss Donations. Yall eat like Trash. and That affects Piss quality.
Also just as a Reminder.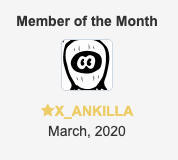 Hugs n Kisses,
XKILLA :)