Quarantine Contest Alert!

We are building off a challenge from Art Museums(link below) and adding a Traveling Circus twist...
Over the next week, we want you remake your favorite TC moments at home:
1) Choose a moment from one of the 61 TC episodes to recreate.
2) Screen shot that part of the episode.
3) Remake a still life of that scene using whatever you have at home(Get creative. Use household objects, the more ridiculous and over the top the better).

4) Take a photo of your scene and post it in this thread(and/or DM on IG) with both scenes side by side.
5) Win Stuff from @tellafriendtour!
No limit to the number of entries, we will share our favorites on the TC IG and FB! Please be safe(don't risk injury for a silly photo) and social distance to the max so we can all go back to skiing asap! Here are some random TC moments to jog your memories...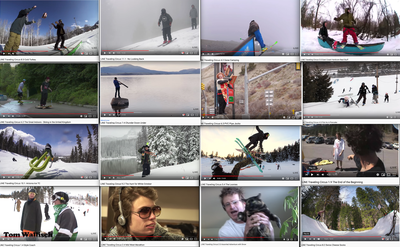 Art rules! Do these too: https://www.cnn.com/2020/03/28/us/getty-museum-recreate-artwork-coronavirus-trnd/index.html