I write to you sitting on the couch looking at my beloved wreak of a binding. I took a really wierd hit on Wednesday up at Big White. Luckily my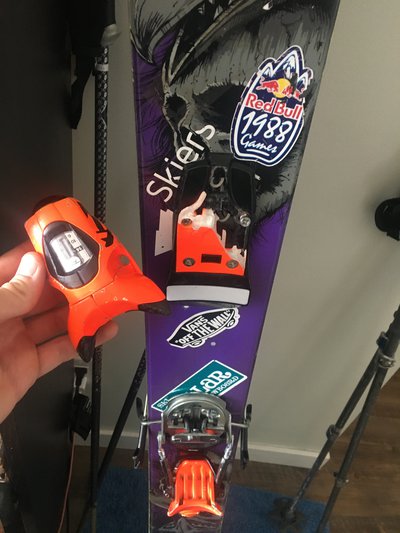 bindings saved my knee for the most part (only sprained my MCL) however the left toe peace didn't fair so well and was sheered off the mounting base. Ski patrol was pretty amazed that i was able to walk it off after they saw the damage LOL!
Now I've done some research on my particular bindings they are the FKX 140 XXL i believe they came out in 2013. They are discontinued now but Look now sells the same Pivot design exclusively. From what i could find out both rossignol axial 2/3 and look spx bindings use the same toe mounting pattern. I was wondering if this is 1 true and if possibly you could get me in touch with someone about a way to replace the toe. Thankyou for your time, and any information would be much appreciated!