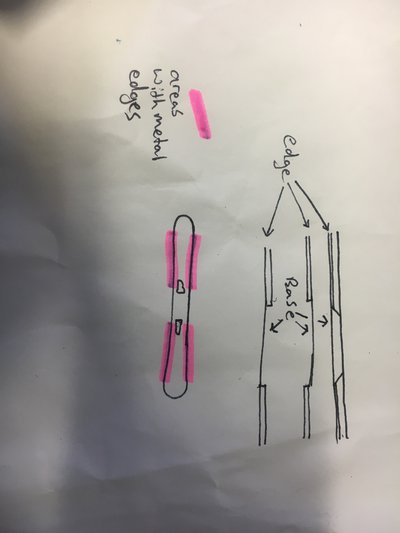 Not the best drawing but you should get the point, edge cuts out under foot with a generous amount of none metal edge.
probably would need to be a pretty stiff camber ski to function correctly.
I would be down to test a ski like this if there has ever been a ski like that?