Hey,
We've been in business since 2011. That said, over the years, we've experimented with various fabrics to see what makes the best product, what stands up to winter conditions the best, what lasts the longest.
Overwhelmingly, our team skiers and our customers have unanimously agreed that our Ripstop fabric is the best - we've used it in several production runs. Nothing has topped it. Its extremely durable, waterproof, and looks nice as well.
That said, we decided to use our ripstop fabric once more in our latest batch of outerwear. The bibs feature reinforced stitching and bar tacking in high stress areas. Additionally, we know how edges can beat the shit out of the bottom of your pant especially if you're hiking in the park, constantly stepping out of your ski. We reinforced the inner pant leg and pant bottom this year with a really beefy cordura fabric so your pants don't get torn and tattered when you're doing what you do. Here's a photo that illustrates the bottom.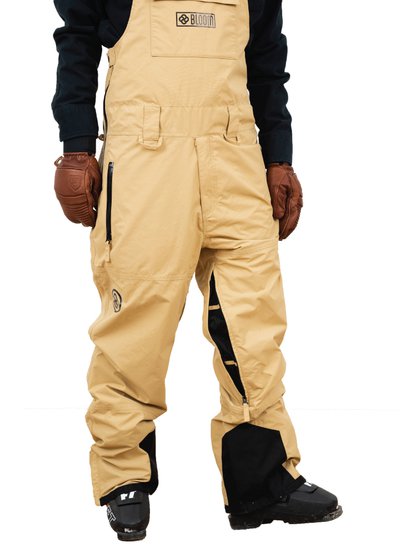 **This post was edited on Nov 26th 2019 at 2:24:21pm