What's up NS! The time has come to sell off my ridiculously large hoard of ski gear. I've perused B/S/T for years and this may be the biggest clearance I've ever seen. The classic reasons: I'm moving out West for this winter, my parents need the stuff out of their house, and I'm dead broke. Hence the prices - please profit off my situation:
Some housekeeping:
-Prices are pretty much firm. No trades
-I will cut you a deal if you want multiple items. Saves me headache and shipping costs
-Message me rather than commenting on the thread
-Shipping is not included in prices. I will estimate based on your ZIP
-Payment via Venmo or Paypal.
-Haven't sold on NS in a while, but check out my very positive reviews from back in the day
-If you're from the East, I will be at Killi once it opens for early season park laps. Can distribute gear in the parking lot if you wanna avoid shipping cost / trip to the post office...I will also play you in s.k.a.t.e. for $10 off. (:
This will be a lot of scrolling so be patient for the goodies at the bottom. Here's some music for your browsing pleasure:
https://www.youtube.com/watch?v=vw3iCuCRm0Q&t=2753s
.....here we go!
OUTERWEAR:
(outerwear is in essentially perfect condition unless otherwise stated)
North Face insulated jacket (brand new) - $65, size M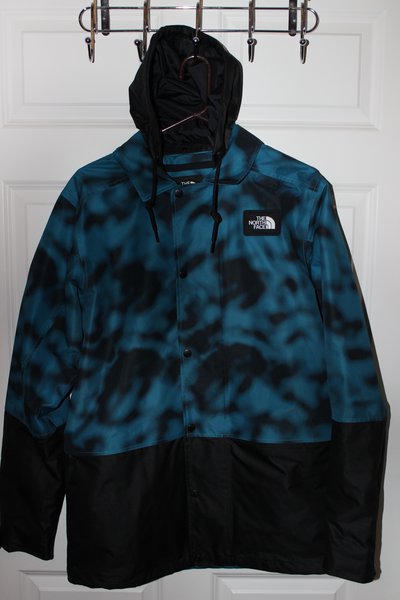 XL Armada Carson Jacket - $75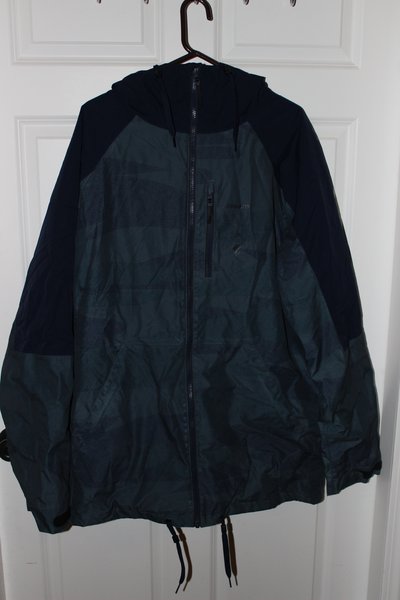 another XL Armada Carson Jacket - $75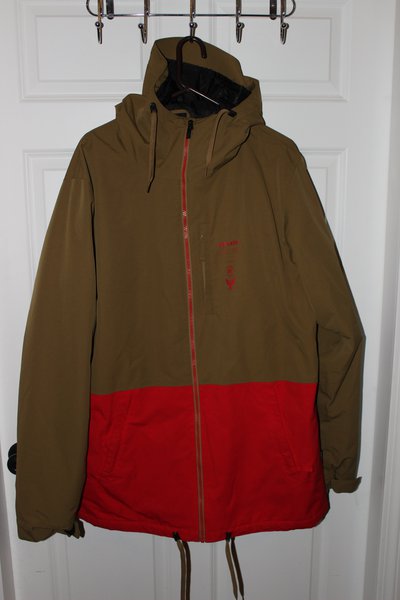 Oakley insulated shell - $85, size L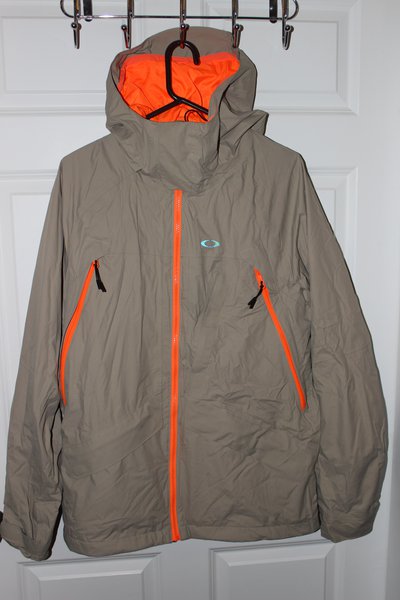 XL Virtika insulated jacket (brand new, SUPER warm) - $80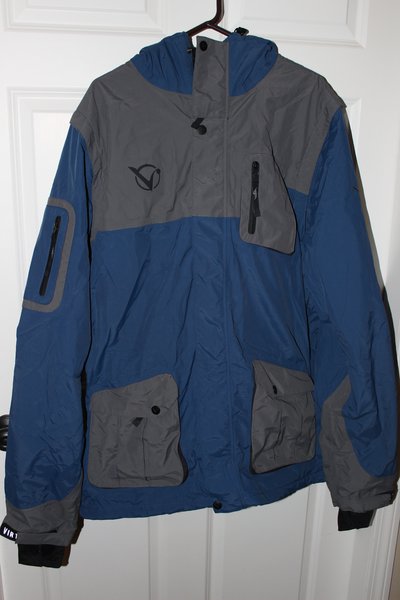 XXL Saga Poly jacket (worn twice) - $50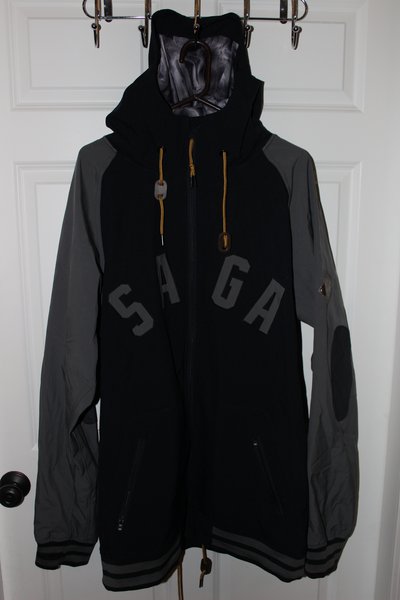 XL Saga Coaches jacket (worn twice) - $70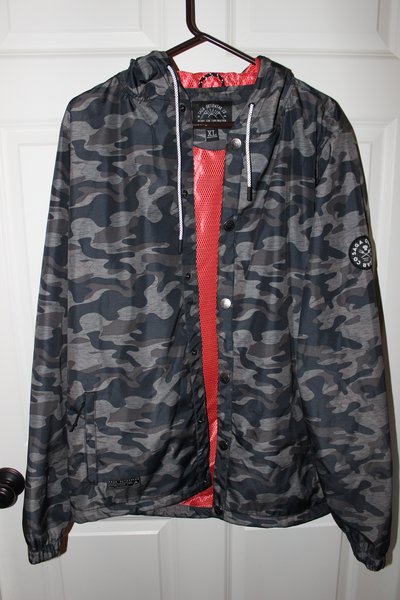 SOLD L Saga insulated puff vest: $40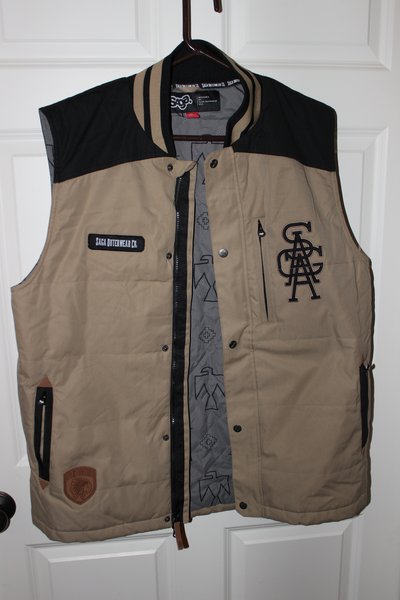 SOLD L Saga Poly jacket: $60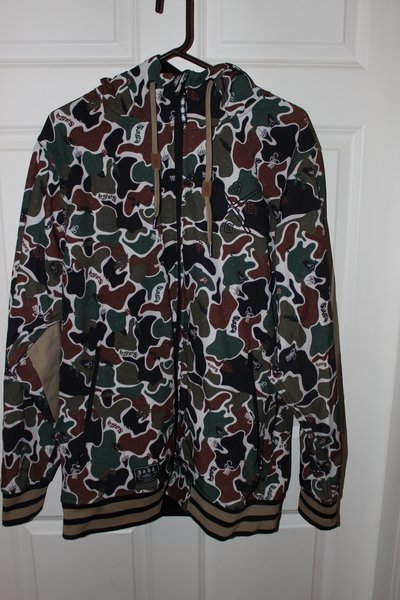 SOLD Puff/Poly combo: $70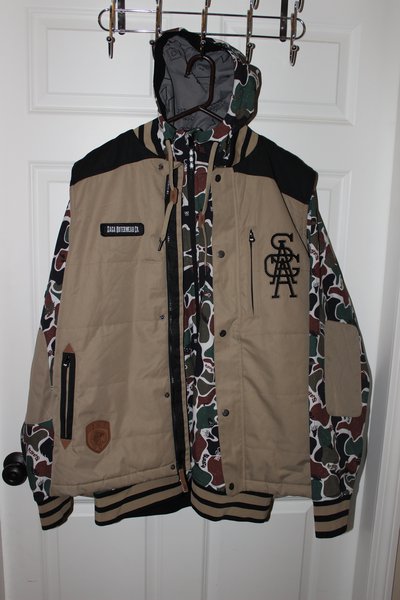 XLT Virtika Coaches jacket - $50
-worn a good bit, but black so no rail stains. Bottom button is messed up but still works, and I colored in the "Virtika" on the back in black to look more sleek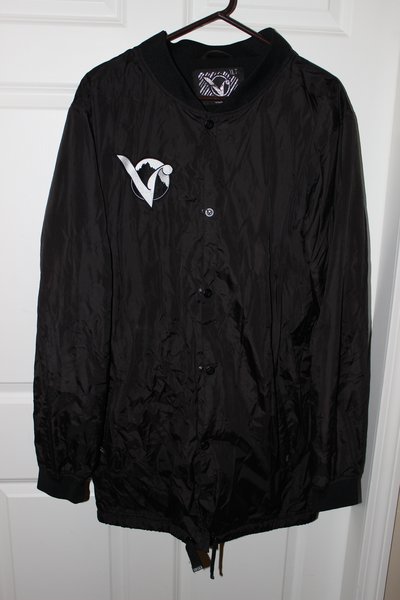 SOLD XL Saga 2L Anomie Bib pants (brand new with tags) - $110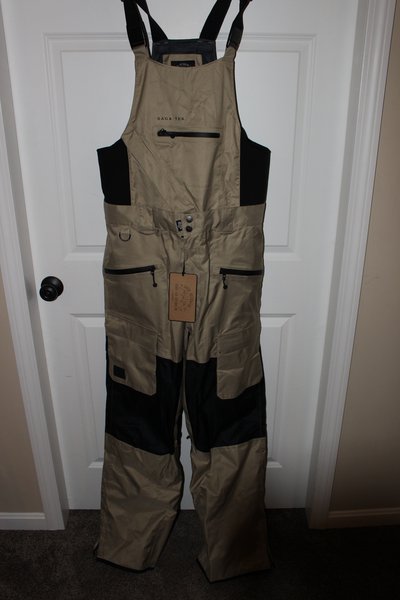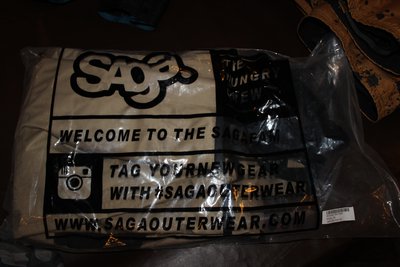 SOLD TNF splatter paint/khaki insulated pants. Brand new, worn briefly once. Got these as a sample off a pro deal, you will not find them anywhere else. Very unique look if you're about that. Size L, $70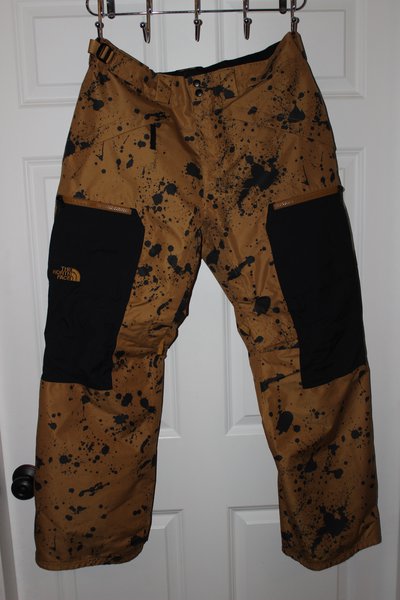 XXL TNF Hyvent pants. $45. Pretty well worn with a few rail stains and cuff rips. Nothing seriously wrong with them though.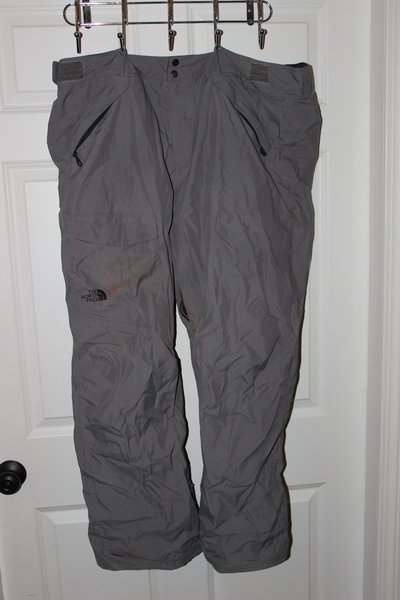 SOLD XXL Virtika insulated bibs. Well worn with ripped up cuffs, small rail stains, some interior ripping from sagging them so hard (lol). Extremely warm still, and the bib part is brand new. $35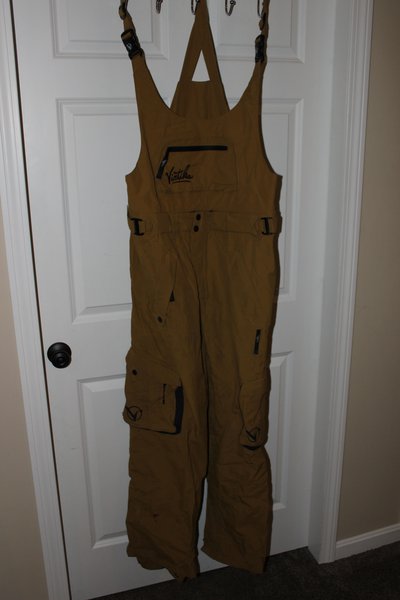 XL TNF Hyvent pants. Very well worn, I can't tell you how many rails I've hiked in these. Other than some repaired rips and stains, still good to go. $30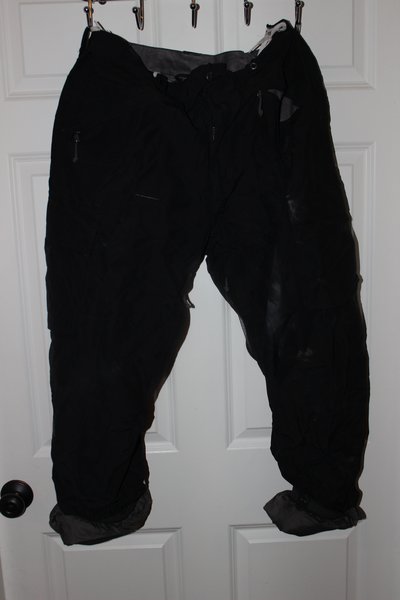 SKIS AND BOOTS: No prices listed, offer up on this stuff
-Don't have any park skis worth selling. But I do have this dope pair of Kastle 108s, 188 cm with Tyrolia Attack 16s. Excellent condition other than 2 base hits on one ski, one has been repaired and the other has not. Doesn't noticably affect how they ski. Dope big mountain charger, just didn't end up using them much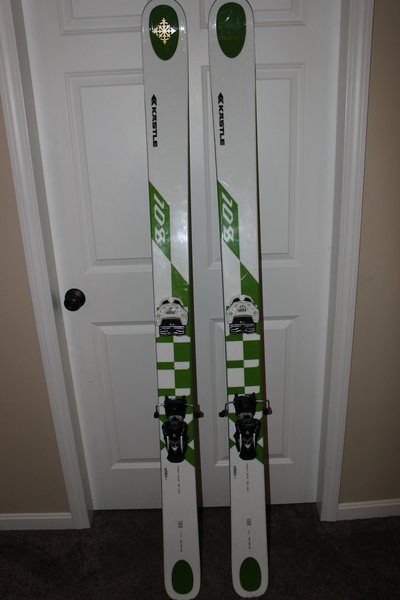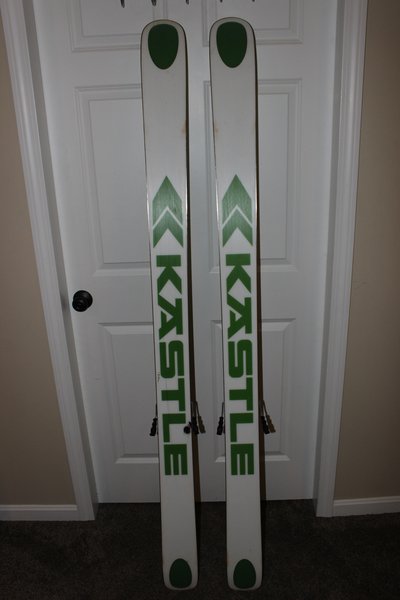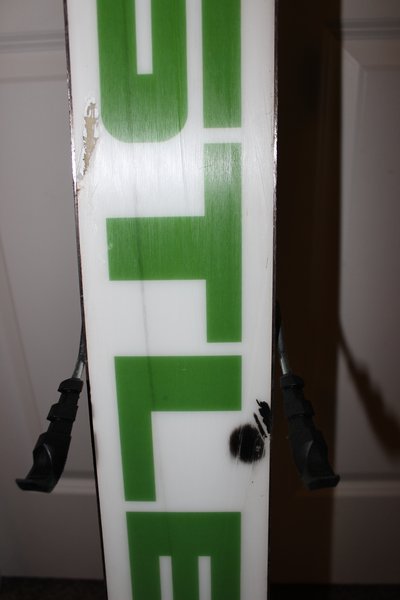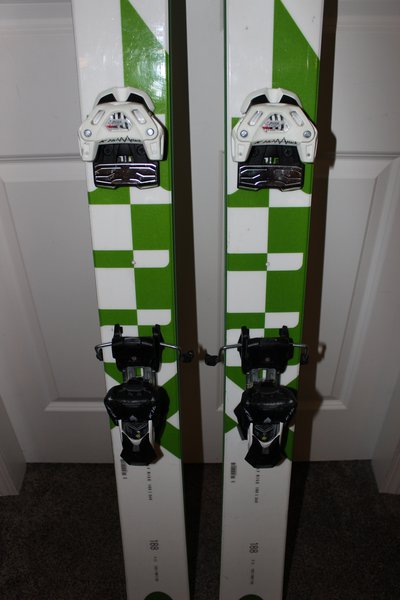 SOLD Full Tilt Drop Kick 28.5. Skied a ton, 7/10 condition, but all buckles working fine and liner isn't too beat.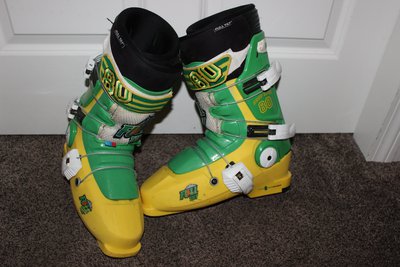 SOLD Full Tilt Booter 27.5 8/10, all buckles fine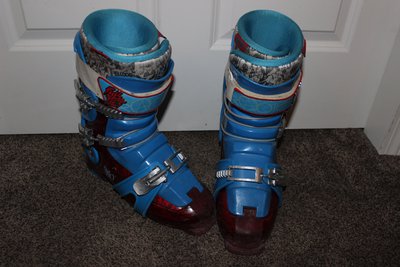 SOLD Full Tilt B and E 28.5, 6/10 a few buckles are a bit sticky to adjust but still work.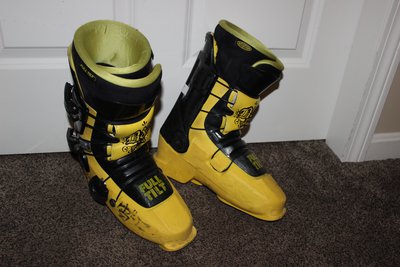 SOFT GOODS:
Hoodies in tall sizes first:
SOLD Tall Tee logo hoodies. If you've never worn one of these, I highly recommend - they are ridiculously comfortable. $40 each
Black "3XL" which about a normal XL or 2XL :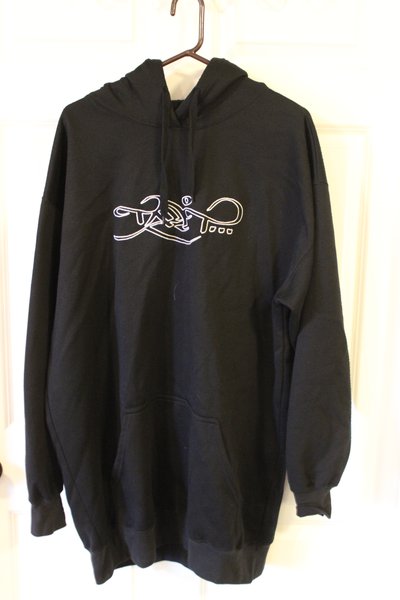 Camo "5XL" which means slightly longer than the previous. Both I would compare to a 108 TTP tee.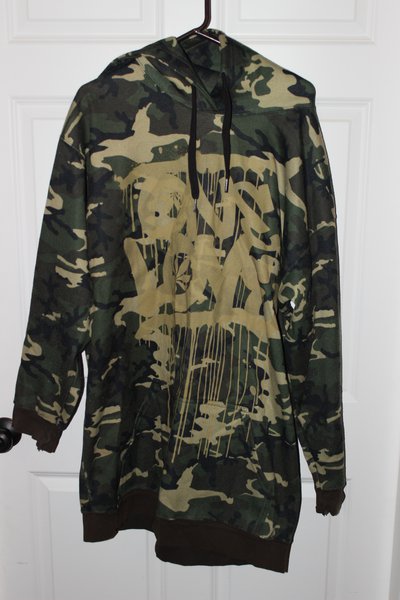 XXL Armada Fievel tall hoodie. Perfect condition. $35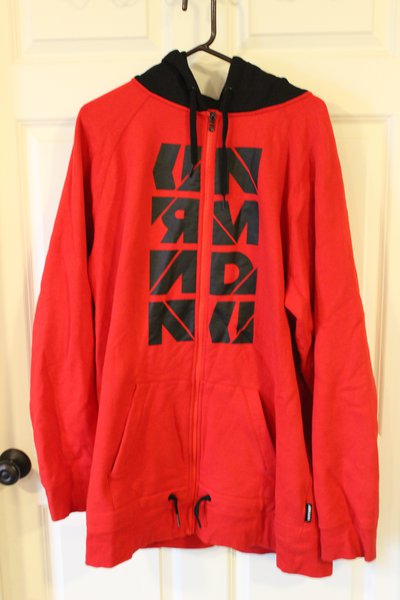 4XL Jiberish hoodie (forget name). One small rail stain on back. $40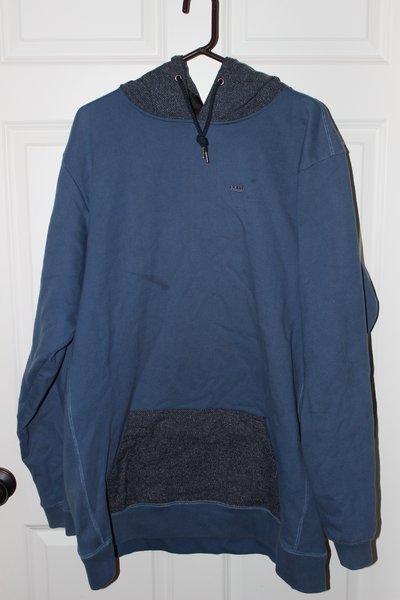 SOLD 4XL Jiberish hoodie, also forget the name. My absolute favorite Jiberish piece to ski in, sad to give this one up.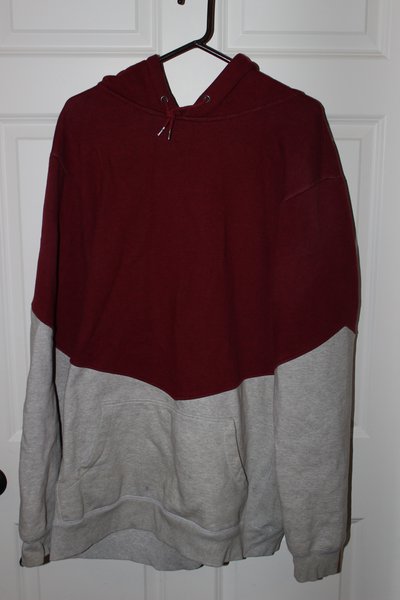 3XL Jiberish Barking Irons crew.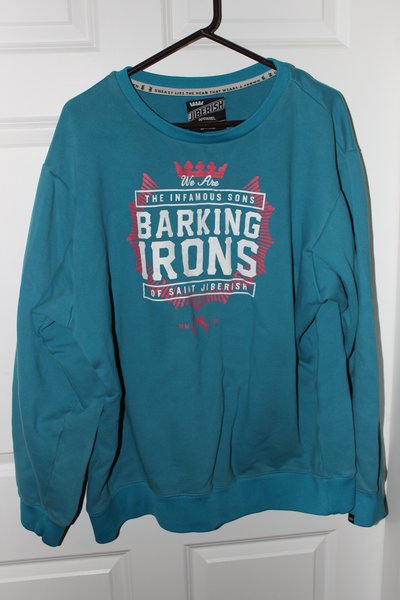 Ehoto XXL tall hoodie. Cool niche Korean freeski brand if you haven't heard of it, they're not on the seen much these days. $35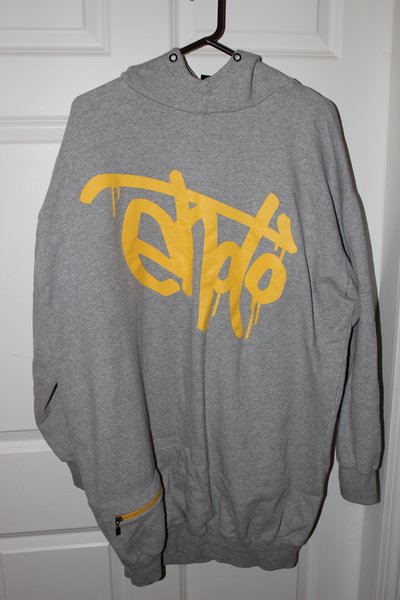 SOLD Fiesta tall hoodie. Another niche brand. Absolutely massive, the biggest piece of clothing I've ever encountered. It says 2XL, but I would rate this about a 6XL, if that even exists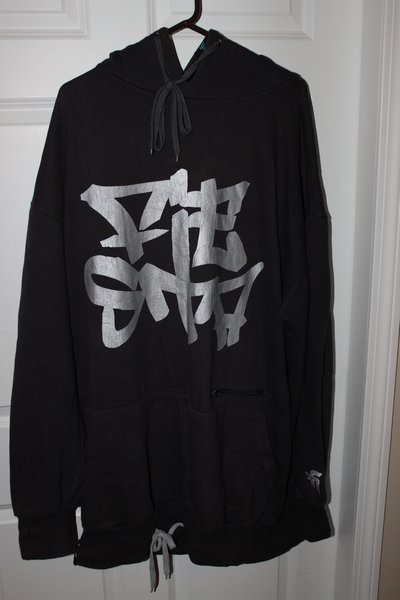 XLT TAF (tall as f*ck) crew. New. $25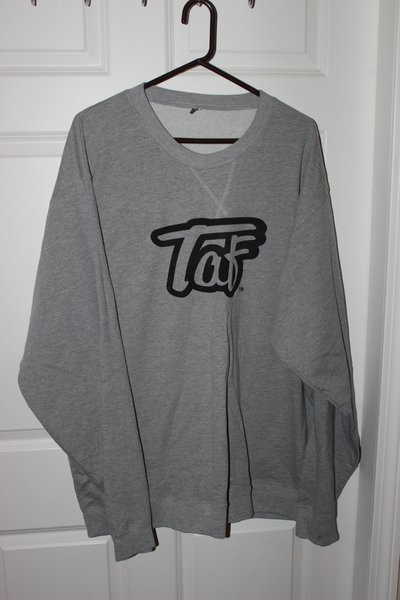 Streetwear / smaller rider sizes:
L Saga script zip hoodie. One of my favorites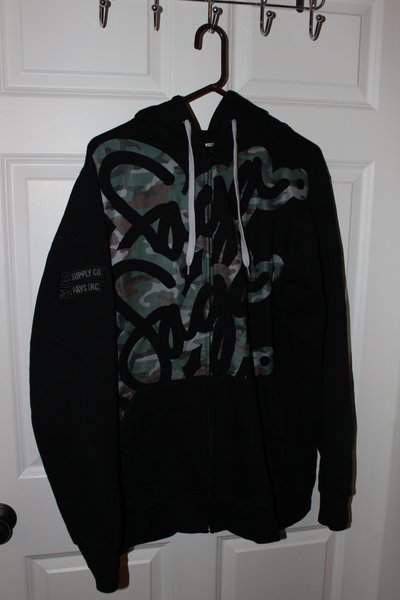 M Saga logo hoodie.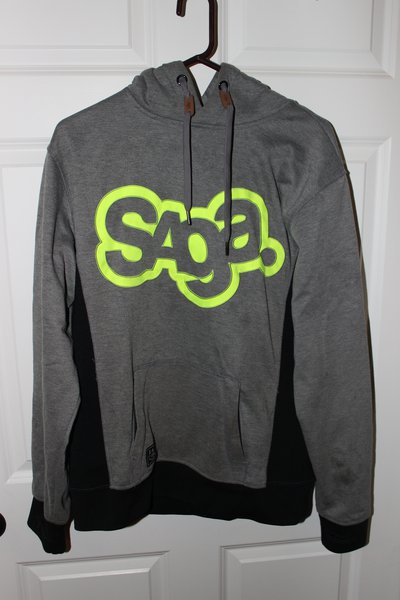 SOLD M Saga tech hoodie. These things have such a great material for skiing / streetwear alike.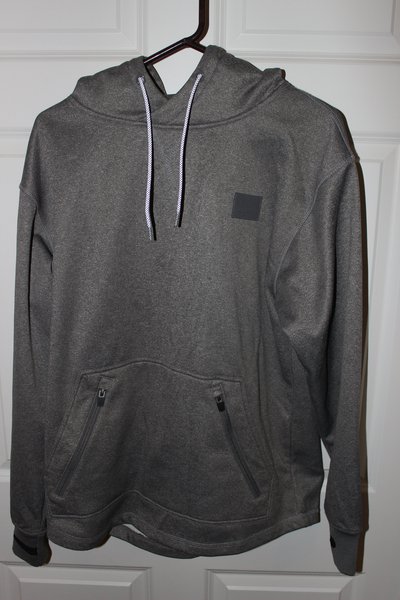 TEES:
SOLD 108 TTP Longsleeve. $20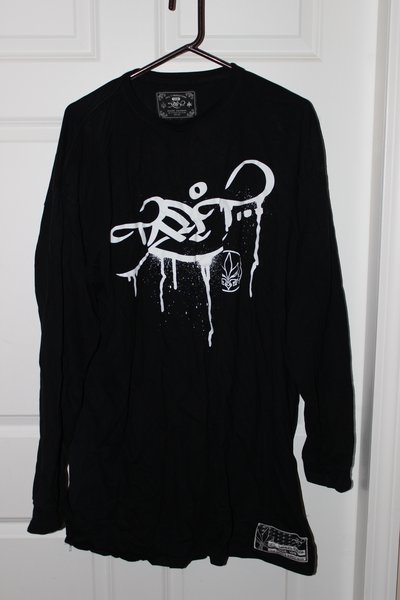 gray TTP 108s (one left). perfect condition ($20)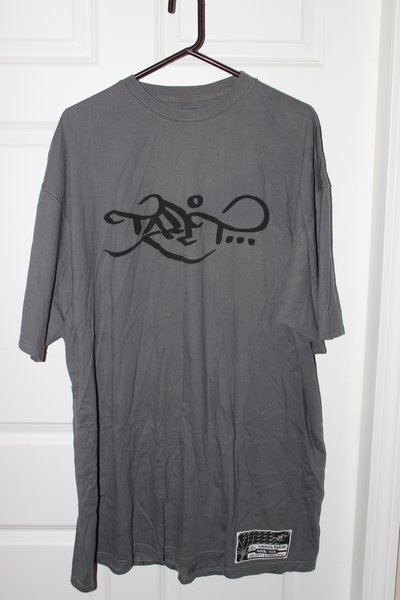 SOLD OG FDwear Newschoolers tee. XL. Hard to come by these nowadays. $25.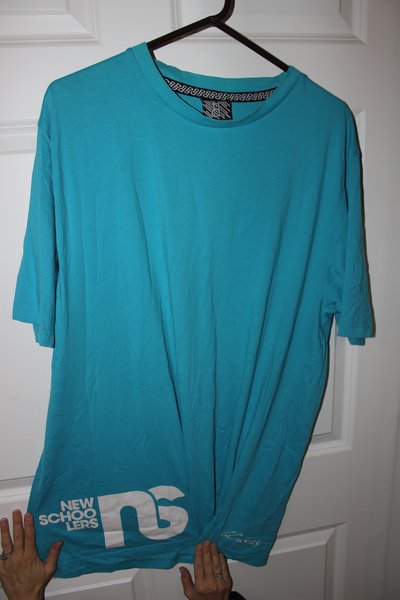 XL FDwear. $15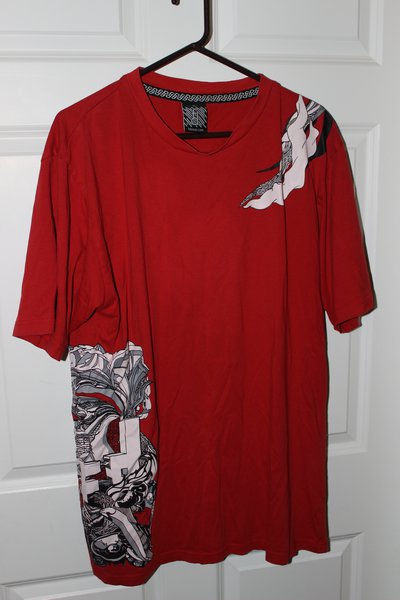 SOLD Thug polo. No size on it just huge. $10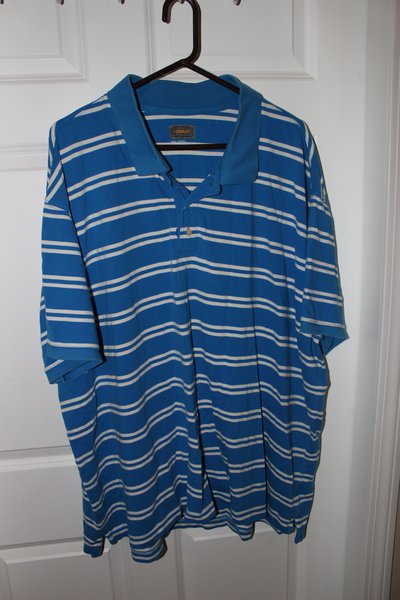 SOLD 2XL Wolf spirit tee. 12 hidden wolves in the artwork. $1 per wolf, $12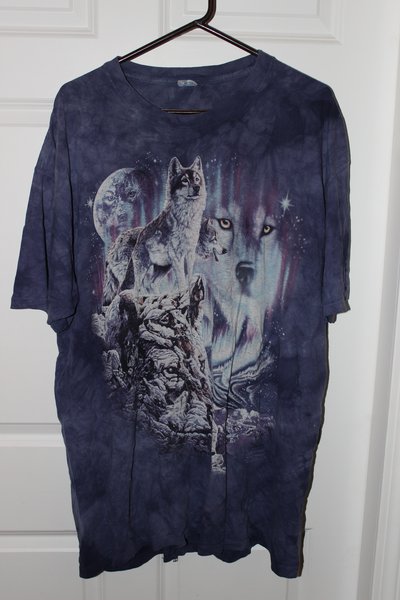 HELMETS:
SOLD XL Smith Holt with custom sticker job. Never been crashed hard, just old. 7/10. J crown stickers are hard to come by....$40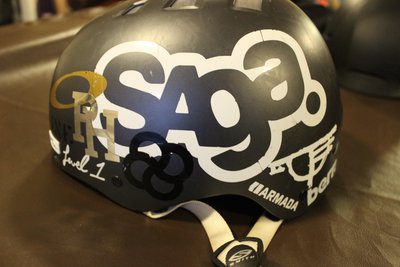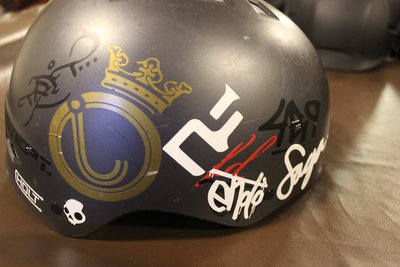 SOLD Brand new size L Oakley Mod 5 with MIPS. Super sick helmet, the one Oystein and Colby have been wearing in the park lately. Just a bit heavy for touring which I what I do mostly now. Liners and ear flaps included.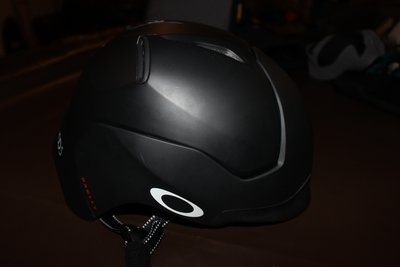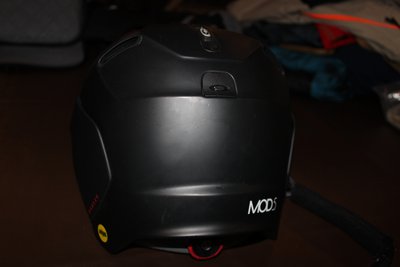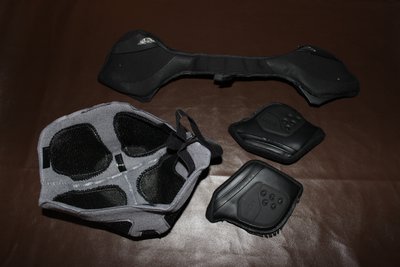 Bern helmet size M. 7/10. $30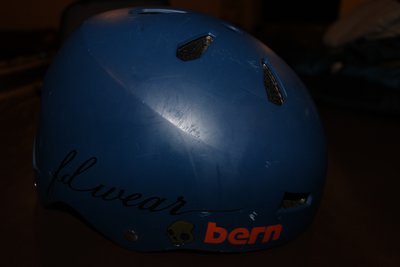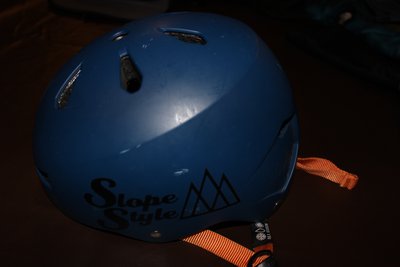 EYEWEAR:
Murked Oakley Canopy. Lens is a bit dirty inside. $35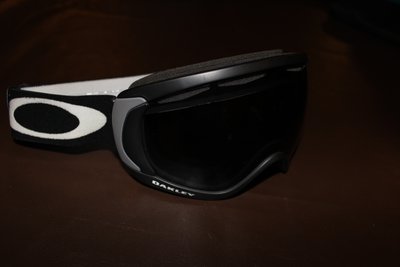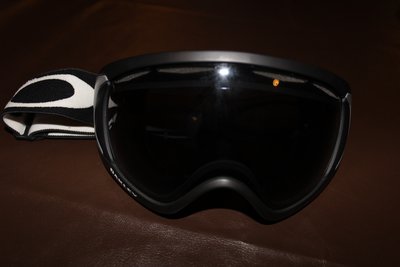 Oakley Canopy with smoke design. Frayed strap but lens is better than the other. $35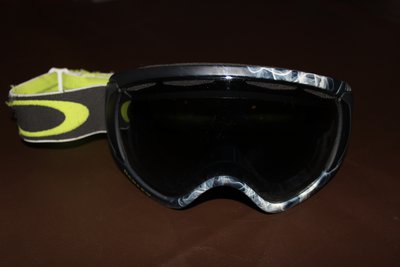 SOLD Pit Vipers Exec Double-Wide. The wider version is dope under a ski helmet. 10/10, barely worn, no scratches or anything.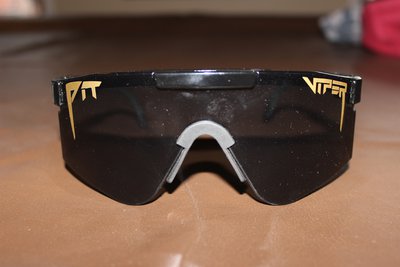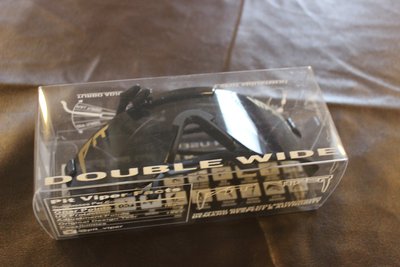 PROTECTIVE GEAR:
-Don't really throw down on jumps or compete much anymore so here's my old protective gear. This stuff's mad expensive new and it doesn't degrade really so if you're tryna stay safe in the park, check out these prices. Also if you're younger it's super easy to get protective parents to pay for these.
POC hip / coccyx protector shorts size M/L. Great if you are prone to slamming your hip on metal rails like me. $60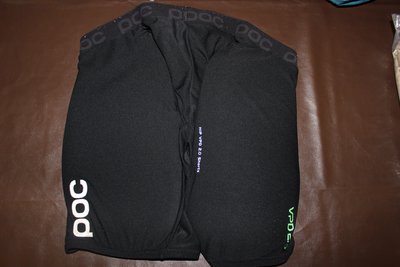 POC spine protector vest size M/L. $110, retails for $220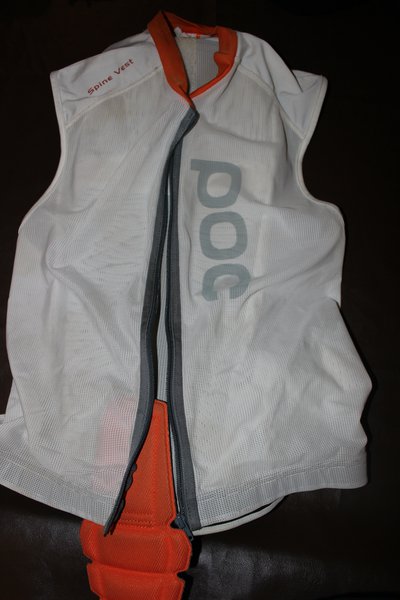 SOLD SlyTech back protector. $45
Not sure where my photo went so heres a link to a stock one:
https://www.amazon.com/SlyTech-No-Shock-Back-Protector/dp/B019Y94DQ4
Mitts. All size M/L.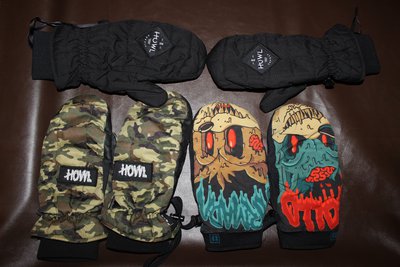 Armada "baller" shorts size L. Great for wearing under ski pants, although I must say they are just regular shorts with an Armada logo on them. $25
ALL SOLD Assorted balaclavas, mostly Saga/Armada/Virtika. Will add on to other orders for like $7 unless you want multiple.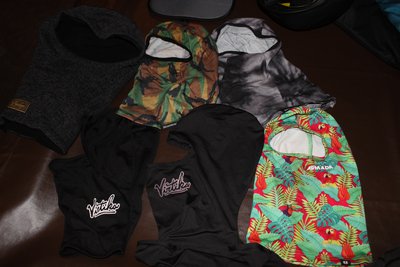 That's it. Thanks for looking everyone!
**This thread was edited on Oct 27th 2019 at 11:06:59pm
**This thread was edited on Oct 28th 2019 at 9:14:46am
**This thread was edited on Oct 28th 2019 at 9:16:12am
**This thread was edited on Oct 29th 2019 at 9:19:58am
**This thread was edited on Oct 31st 2019 at 2:13:53pm
**This thread was edited on Nov 18th 2019 at 9:05:08pm
**This thread was edited on Nov 24th 2019 at 11:39:43am