$550 shipping included in price, OBO
These are also listed on clist (linked below) but knocking off $100 bc I'd rather sell to an NSer who will ride em like they're supposed to.
Accepting Venmo, PayPal, & if in person, cash.
Selling a pair of 2017/2018 173cm J Ski's Vacation Brotherhood (106mm) with Marker Squire Bindings in white. Great ski that is lots of fun and designed to be playful in powder.
Limited Edition: 30/250
Top Sheet 9/10
Base: 9.5/10
Bindings: 9/10
Skis are in great shape and have only been used a total of 4 days, mostly powder. Freshly tuned beginning of 2019 season (edge, hot wax, stone grind, etc) but they are just not getting used. Top sheet has one lift line scratch, and base is in pretty much perfect shape except one surface scratch that was cleaned up during tune.
Bindings are also in great shape and brand new last year, professionally mounted. They are currently setup for a 285mm boot sole length, but there is some adjustment left depending on boot. If you are local (Denver/Summit Co), I can adjust to your boot. They're a little dirty, but that's about it.
PM or text (3047770990)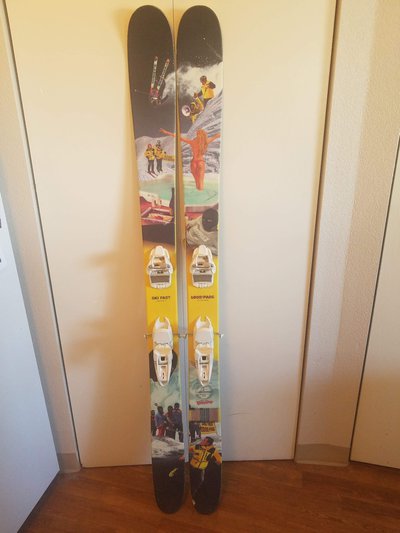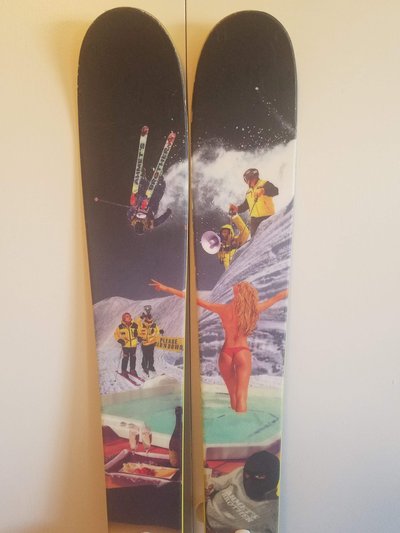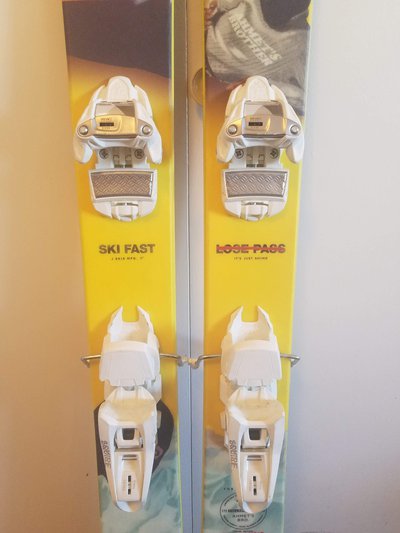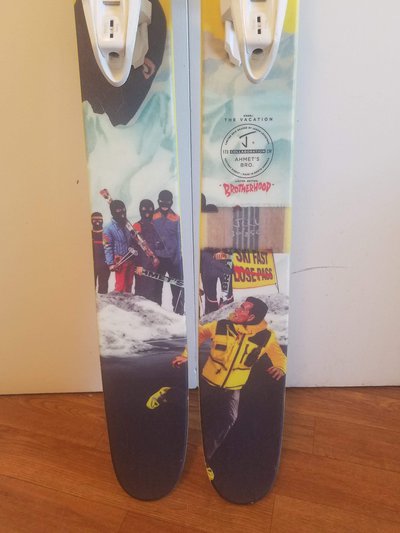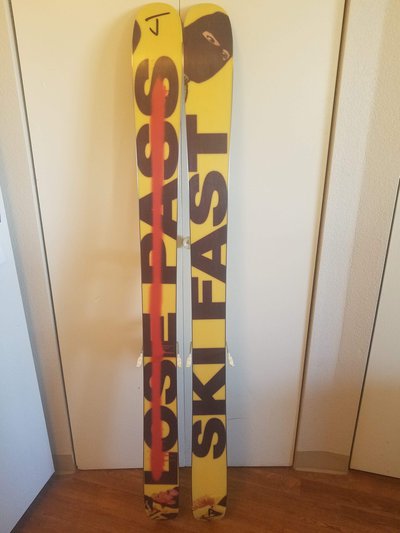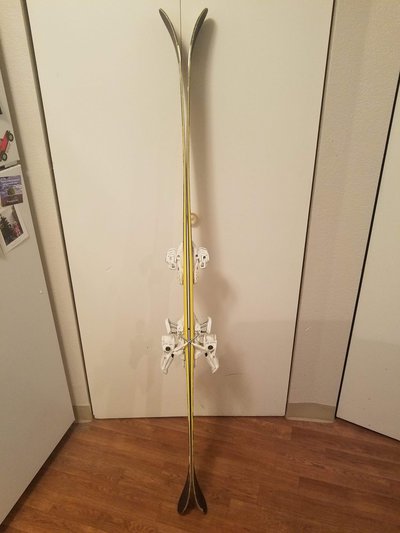 More Info:
https://jskis.com/collections/vacation/products/brotherhood?variant=42097746824
Craigslist post:
https://denver.craigslist.org/spo/d/denver-skis-vacation-173cm-marker/6955610134.html