I would have to see what your working with but this what I've done with my van.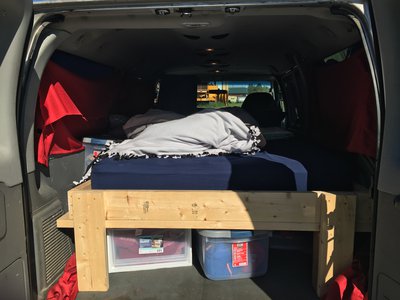 I pulled all the seats in the van then built a bed frame up enough so I can fit skis or certain size totes underneath but still sit up in my bed.
OP are you planning on spending winter in your vehicle?