I have a bunch of leftover gear to sell. Add for shipping, or pickup in Vermont. Let me know if you have any questions about anything.
184 ON3P Billy Goats: SOLD for $275
These have two mounts, one for pivots at 296 and one for sth2 at 292, both on the line. They are in good shape, the top sheets have some small chips and there is one professionally repaired scratch. Only selling because the Kartel/Jeffrey line suits my style better.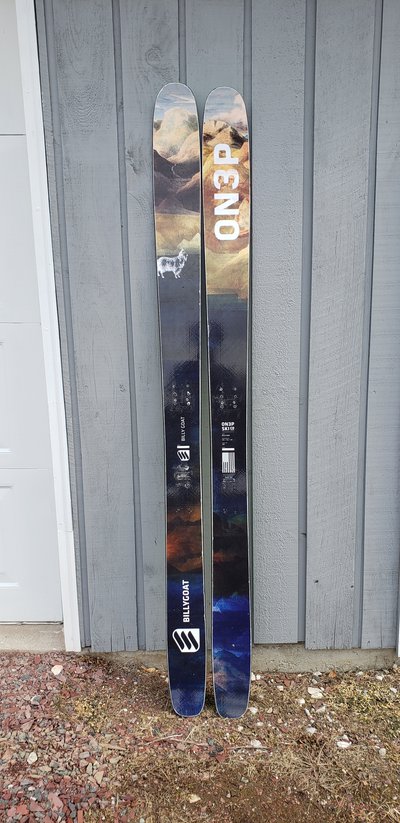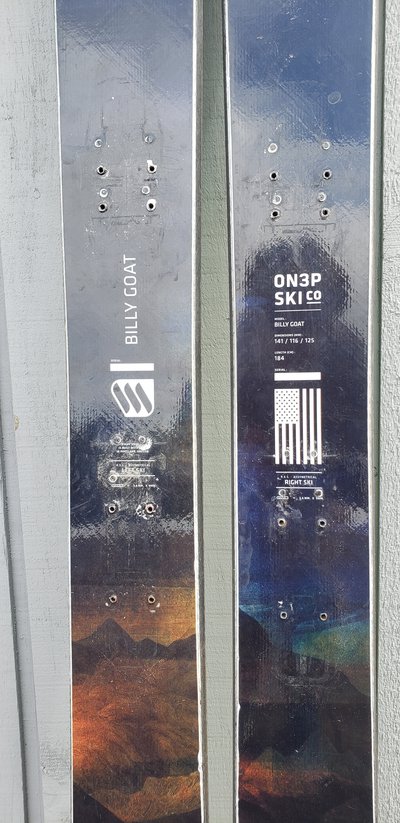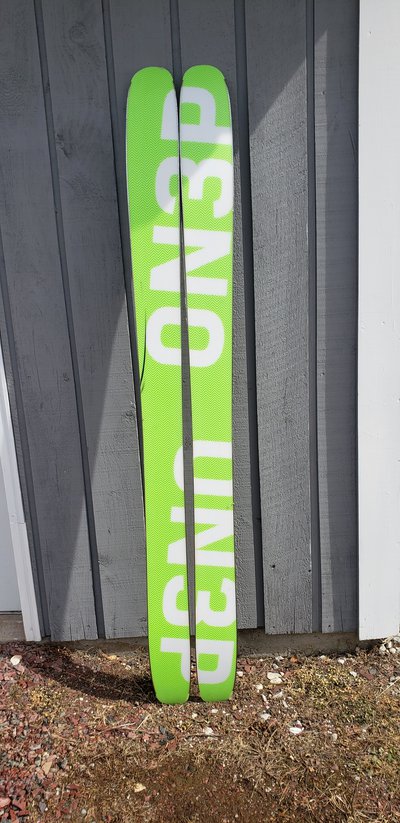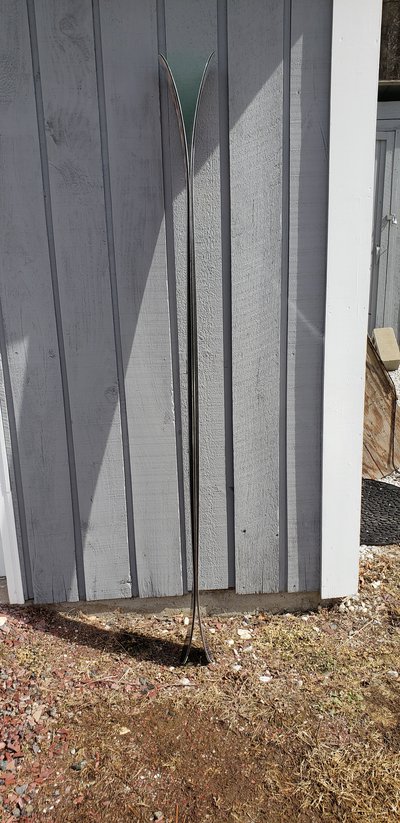 Salomon STH 16s: $60
Din from 9-16, these have seen battle but would be good for beaters, the brakes are 115mm I believe. The plastic underneath the AFD is cracked, you could probably use them as is or get new AFDs.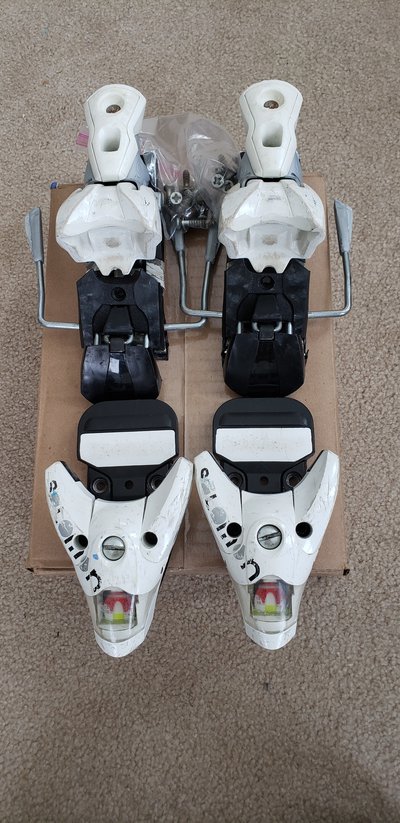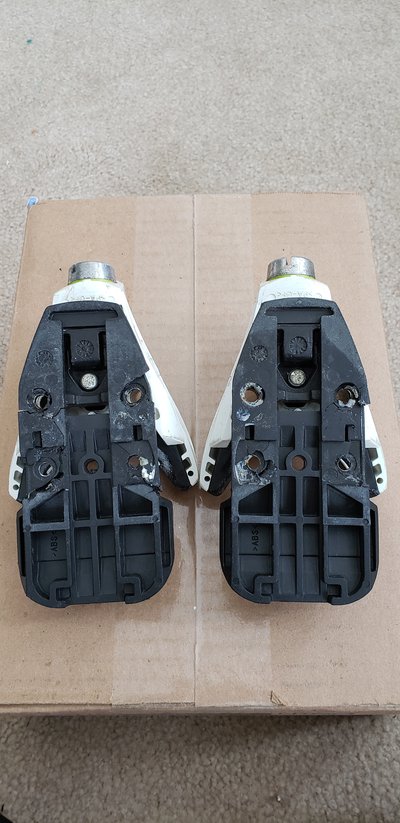 Tyrolia Attack 13 Demo Bindings: Sold for $75
The bindings are in great shape. The brake is around 100mm. The only thing to note is that four of the toe mounting screws are sort of stripped, you could either use them or get new ones for a few cents at a hardware store.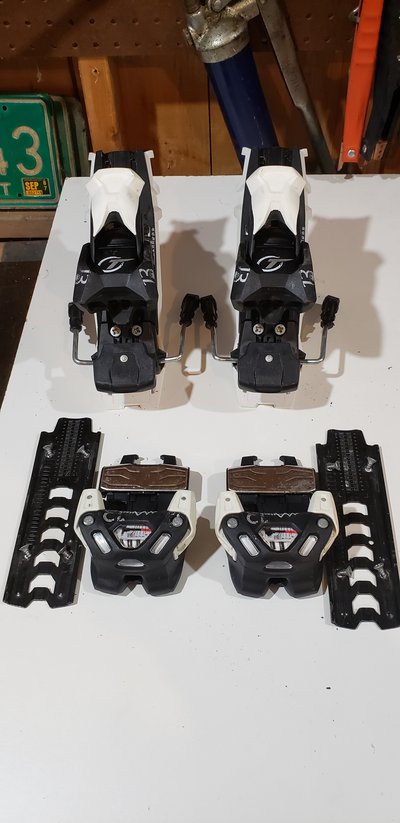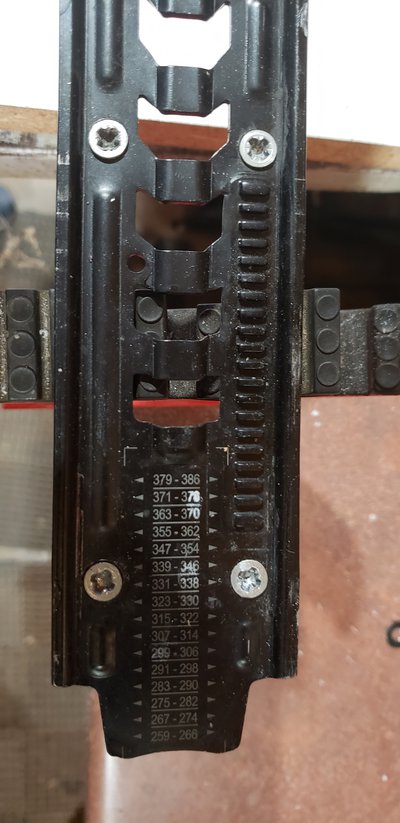 Dalbello Krypton Rampage 25.5: $50
These boots are pretty old but have barely been used. They have a 296mm BSL.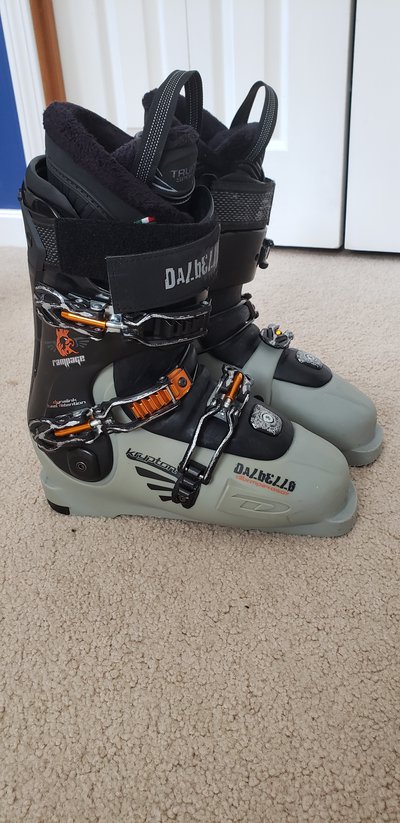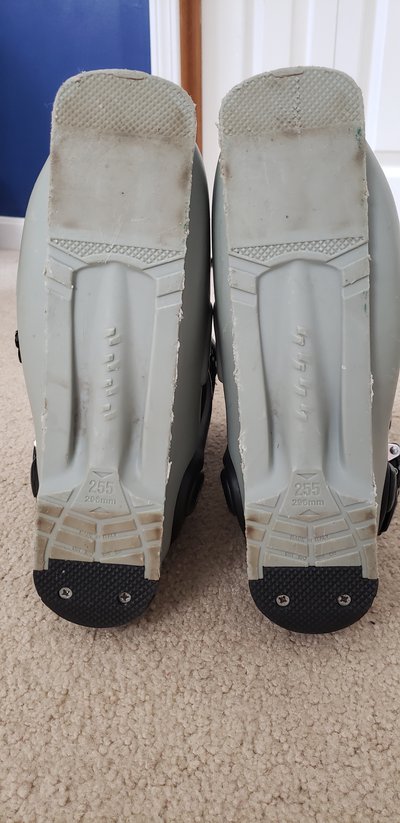 Salomon Z12 Demo Bindings: $50
These have been sitting around for a while but are in very good condition, perfect for a loaner pair of skis, rock skis, or backyard skis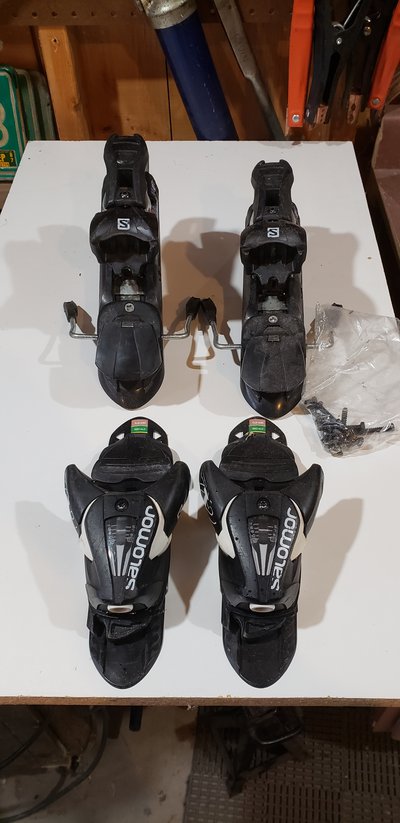 Trew Jacket: $70
This jacket is a women's medium. It's a shell, and it's in great condition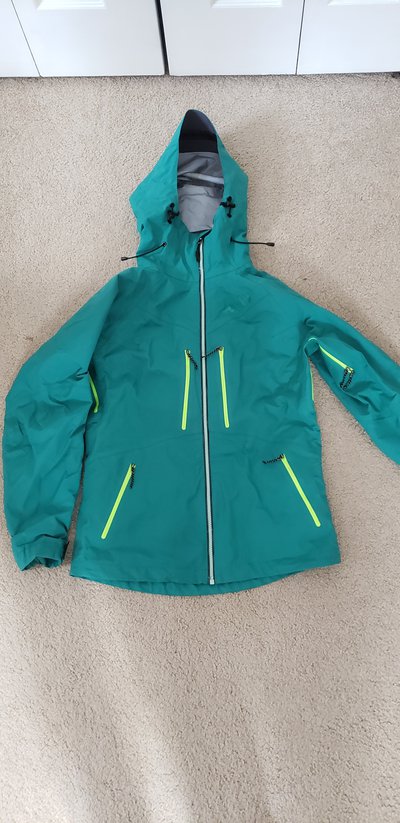 Trew Bib Pants: $70
These are women's medium as well, very good condition, they have a tiny cut near the ankles and could use a wash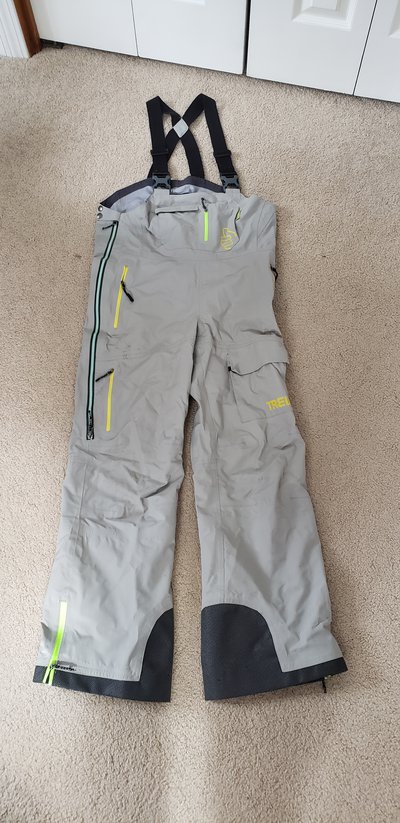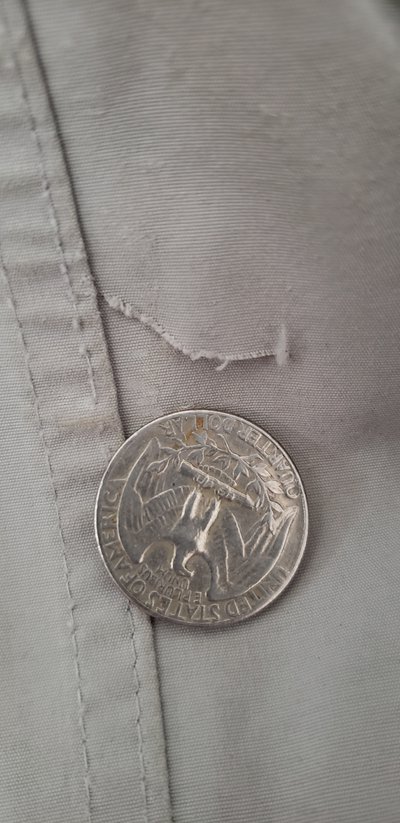 Flylow Baker Bib Pants: $50
These are men's small but fit pretty big, they have seen a lot of use and have small stains and cuts, but they are still warm and waterproof. One pocket is blown, it is pictured. I would keep them for spring bumps but I have Flylow Chemicals that fit me better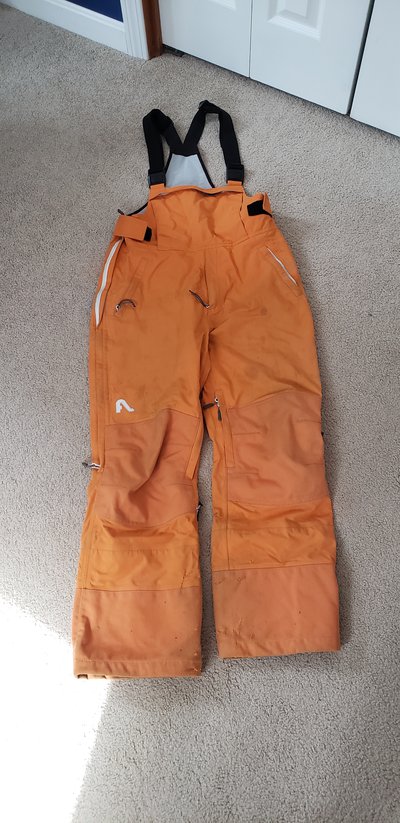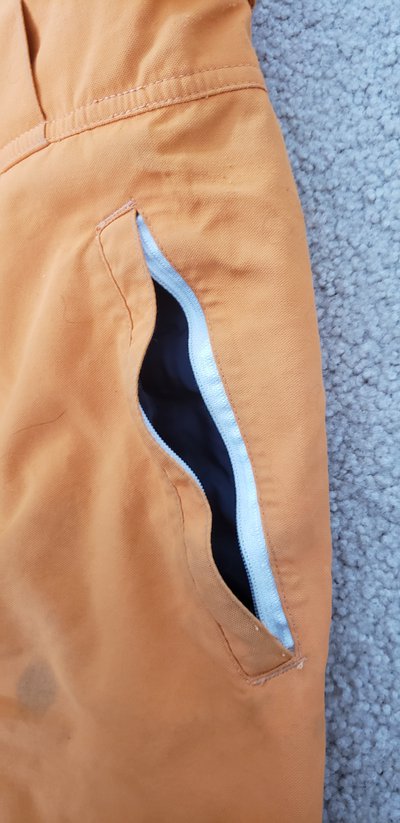 Saga Anomie Jacket: $50
Size medium, great condition, all the features you would expect from OG Saga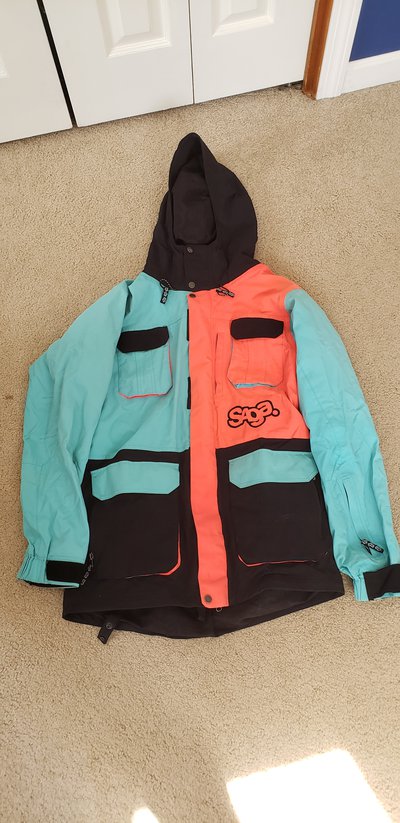 **This thread was edited on Mar 17th 2019 at 1:05:54pm
**This thread was edited on Mar 17th 2019 at 6:01:45pm
**This thread was edited on Mar 19th 2019 at 8:08:57pm
**This thread was edited on Mar 19th 2019 at 8:27:03pm