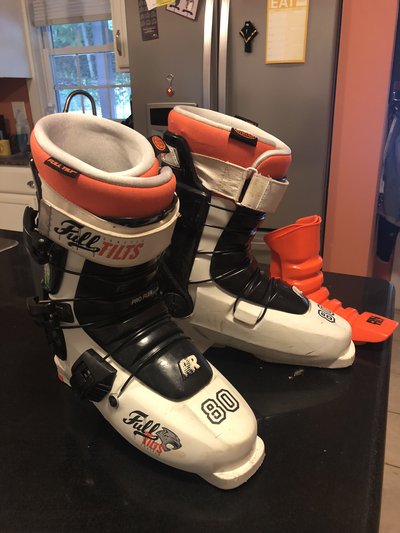 All buckles in working good shape, sometimes the R ankle one pops when on a lesser tension like typical FT buckles do.
Skied ~40 days - bought from a friend who hated them after using them once.
Added stiffened tongues at a flex of 8 that I (probably) want to keep, you will get the 6 flex orange tongues.
Shipping from NY. Buyer adds shipping, buyer adds paypal fee.