Hey everyone!
I have a lot of gear from last year that unfortunately does not fit me too well anymore. A lot of pieces are hardly worn, or show little signs of wear. I accept Paypal or Venmo for payment, and all prices include shipping. I can give a discount if you buy more than one item, and am willing to negotiate, on some of the prices.
First piece is a Jiberish layering coat I received in trade. I only tried it on, but never wore it out of the house. It is a size Medium, but fits much longer. Near perfect condition. $60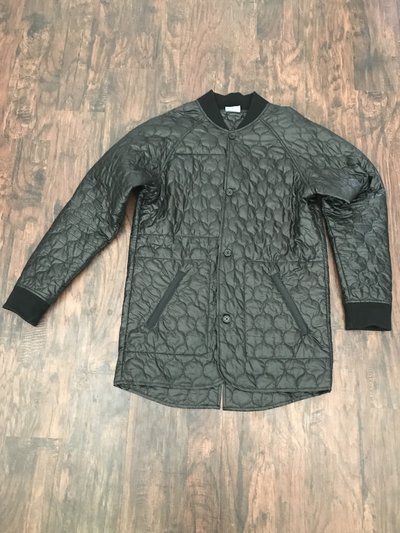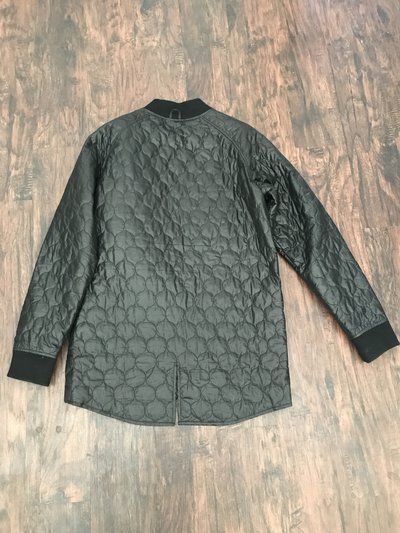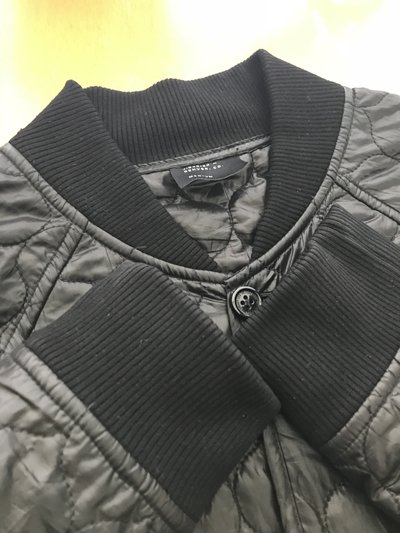 Next is an Armada Zero Collection Rankin anorak coat. This jacket is dope as fuck. I'm honestly not even sure if I want to sell it. It's waxed cotton for the outer layer, and fully insulated to give a slightly puffy look. Near perfect condition, I used this for maybe a week before spring set in and it was too warm. Size Large. I would like $170 for it, since I am still on the fence about keeping it.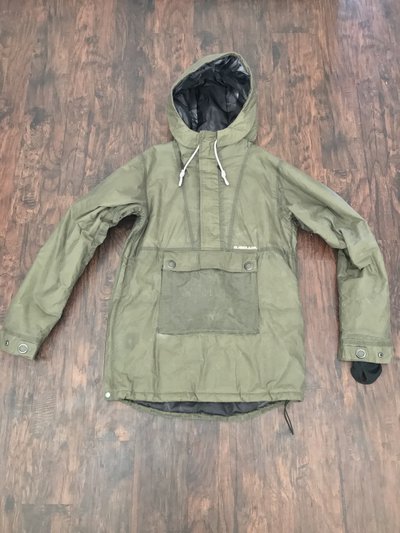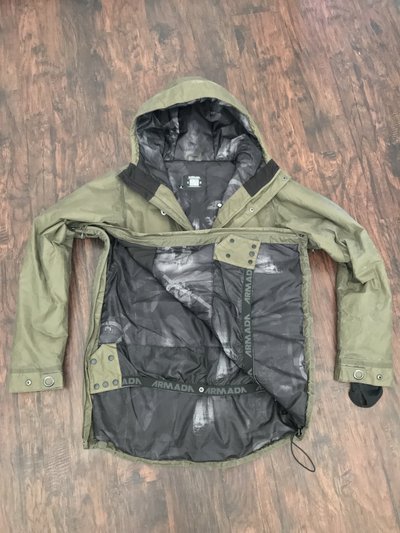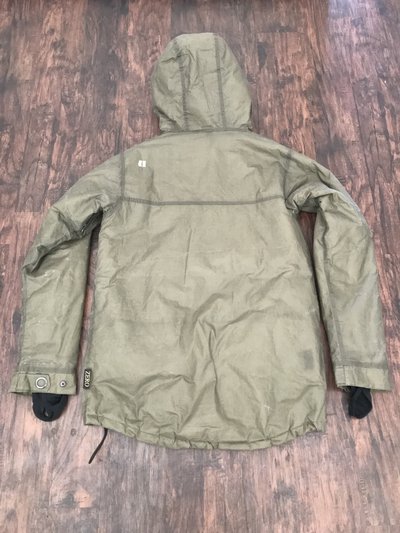 SOLD Next is a North Face Fuse Brigandine kit from last year. The Jacket is a Medium in near perfect condition, and retailed at $698. I would like to get $300 for the Jacket.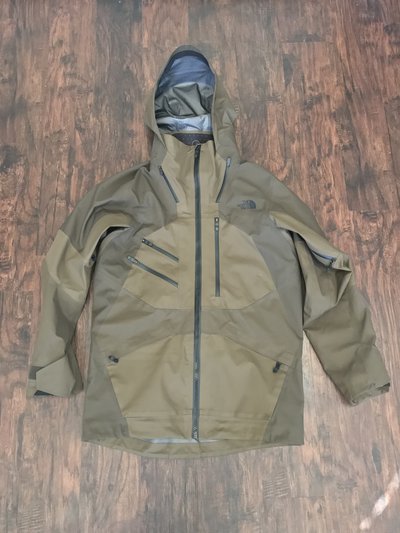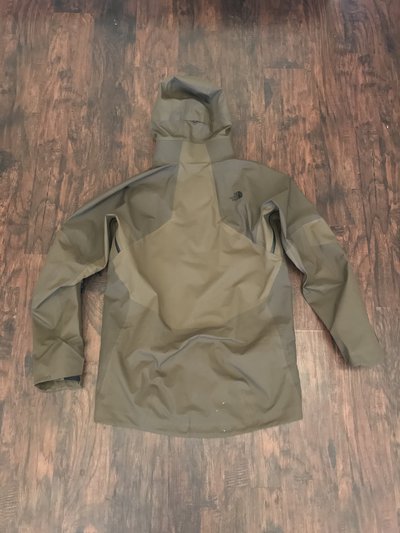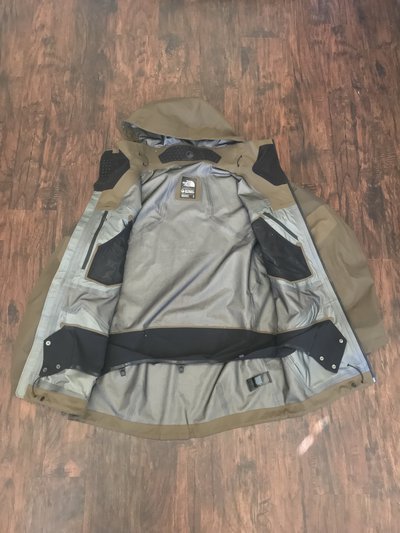 SOLD The bibs have a bit more wear. Size Medium Long. The cuffs show a bit of wear, but does not affect waterproofing or allow snow to collect. There was also a small hole in the crotch that I repaired with a GoreTex patch, and I extended the length of the bib straps. The bibs retailed at $548, and I would like to get $180 for them.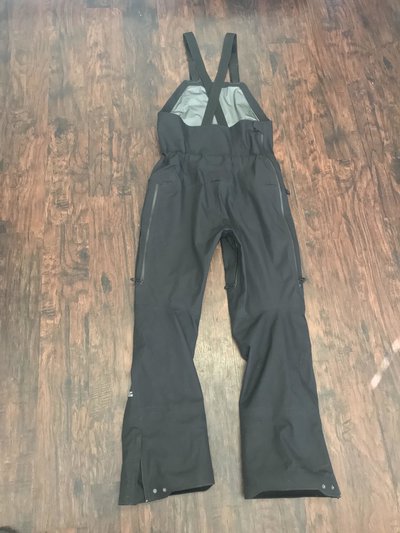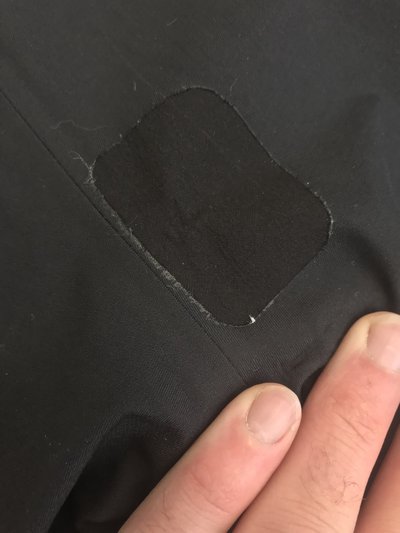 SOLD Next is two pairs of Patagonia Performance Straight Fit Jeans. These have a slim, straight fit through the leg. Gray pair is 30x32, blue pair is 30x34, but hemmed to a 32" inseam. Pants fit the same on both colors. I would like to get $30 each for these, or both for $50.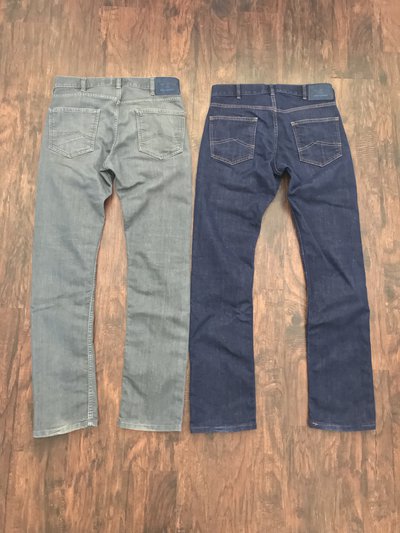 SOLD Last is a pair of Doc Martens Chelsea boots in size 9. These are stylish, water-resistant, and have tons of life left in them. Recently oiled, so they are ready for the fall rains. Looking to get $40 for these.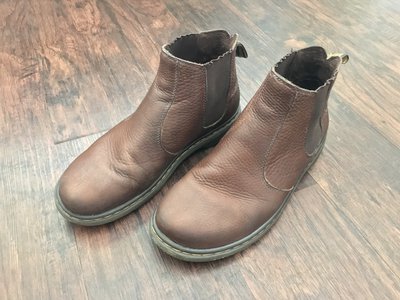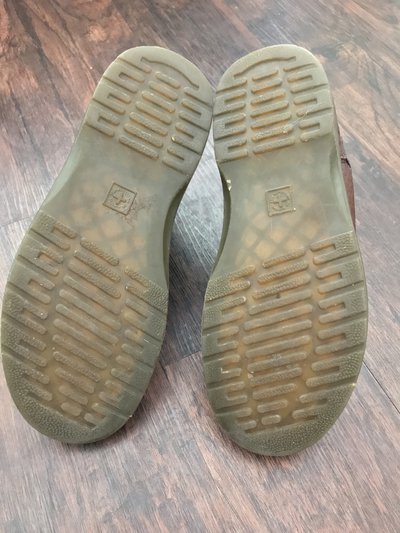 **This thread was edited on Nov 8th 2018 at 5:36:30pm
**This thread was edited on Nov 16th 2018 at 1:25:10pm