This morning Ikon Pass posted this picture on Instagram: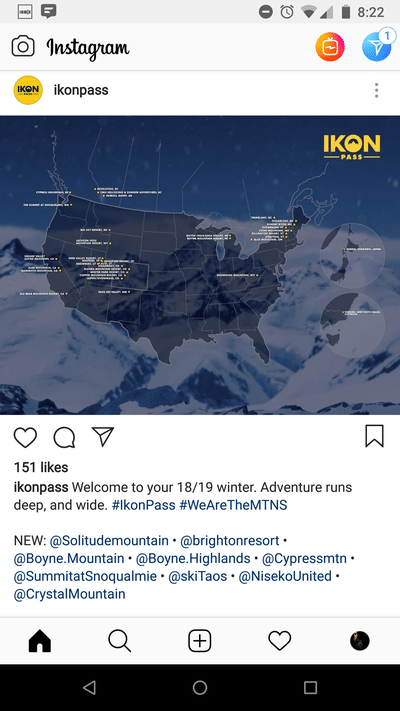 Notice that Crystal is listed here in the list of late additions.
Later this morning (8/31/2018), this post was edited to this: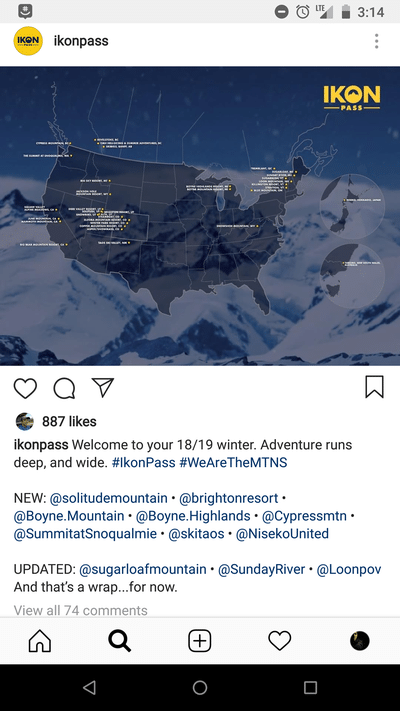 And if we look at the post details it clearly shows that they edited the post: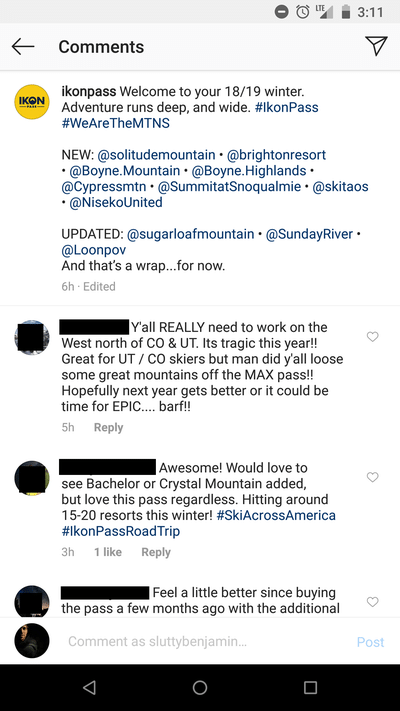 A couple key pieces of information:
In the new & updated lists, every resort is followed by a · (dot). In the original post Niseko is followed by a dot which means they really meant to have Crystal there and it wasn't some typo error. As you can see the end of both lists in the edited post don't have a dot. Easy piece of evidence: "And that's a wrap...for now". I think what they are trying to tell us is that they might add more resorts. I deduced that from the piece of the statement '...for now'.
Further evidence towards Ikon hiding this announcement/trying to suppress the information is that mine and a few other comments that caught the slip-up early have been deleted by Ikon themselves. This is a slippery slope to our democracy falling apart at the seams while being torn through by lies, corruption and secrecy. Maybe not quite that bad, but it definitely hurts consumers ability to make decisions about other passes and plan their winters ahead of time.
Additionally, today they had the audacity to have a Q&A session in their story section on Instagram where they won't answer my question of "Why did you delete my comment about Ikon adding Crystal?"
I've DM'd them on Instagram with no response yet.