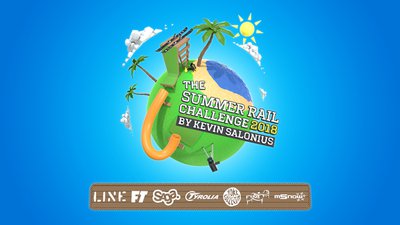 Hi Newschoolers!
It's time again for the most fun, snow free, online ski event of the summer as the "Summer Rail Challenge" is back again! It's the fourth year in a row that we're doing this contest!
Check out the contest page for all the info:
https://goo.gl/7uRsfS

907182
The rules are very simple: No snow allowed.
This year we have a TON of really sick prizes from:
LINE Skis, Full Tilt Boots, Saga Outerwear, Tyrolia bindings, Yoke Collection, Tall T Productions and mSnow


We are looking for creativity, style, wizard tricks and everything cool and fun!
Entry submission deadline is on the 1st of October.
Upload your entry to the contest page and tell your friends to vote:
https://goo.gl/7uRsfS
Let me know here in this thread if you have any questions regarding the contest.
I'm really looking forward to see all the entries, and I hope you guys are as stoked on this contest as I am! :)