Whats up guys, I'm deciding to sell most of my ski stuff because I am way past my prime and could use the extra cash. Im not hear to rip any one off and I'm ALWAYS down to do some friendly negotiating. I believe I have some good stuff that you guys could be interested. Can do Venmo too, but prefer PayPal. Hit me up thru here. I will more likely answer thru email though – tdalzell316@gmail.com. You can grab my number thru that.
OFFER UP!!!
1. 4FRNT switchblades 171 - $100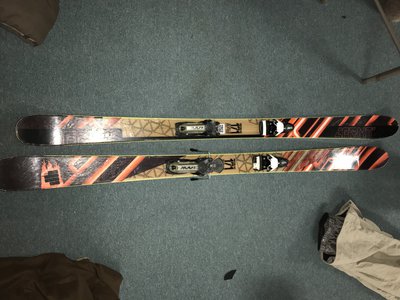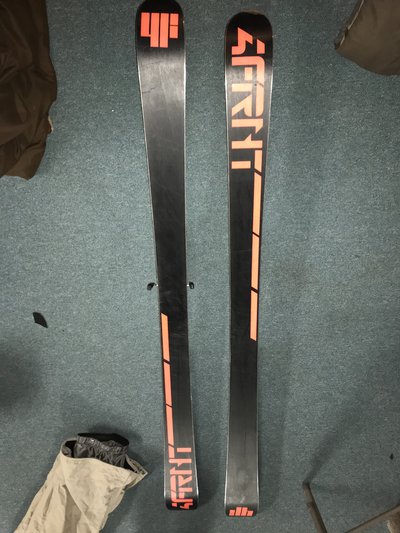 Skis are in decent shape. Probably a 6/10. Perfectly skiable. Cosmetic and some edge damage here and there. The bindings are shot. I wouldn't buy unless you have bindings you plan on mounting on them.
I also have old Line Afterbangs 155 I can also send you pictures of. Pretty torn up so not going to waste time on them. But will throw into any offer.
2. Dalbello Voodoo Boots 29.5 - $175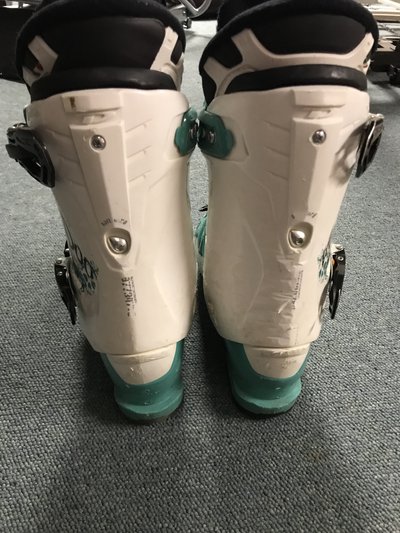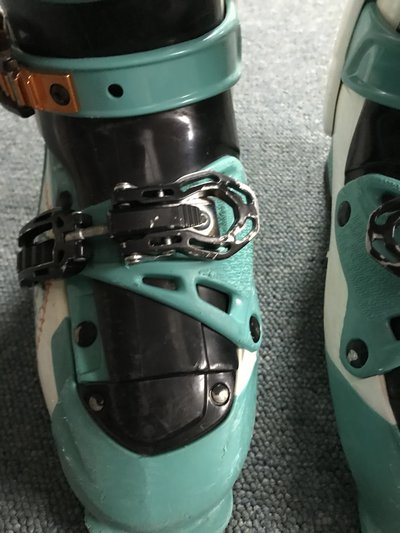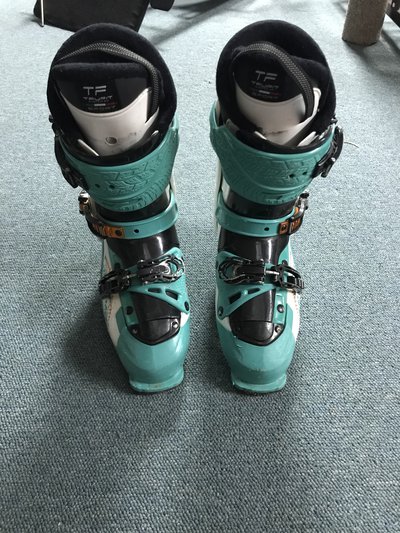 Good shape, just have cosmetic damage. Paid a lot for these guys. 8/10
3. Oakley Crowbars Black with Fire and clear lenses -$40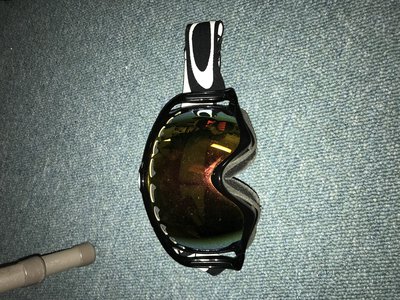 good condition, if not great. little to no scratches. 9/10
4. Scott Poles - $15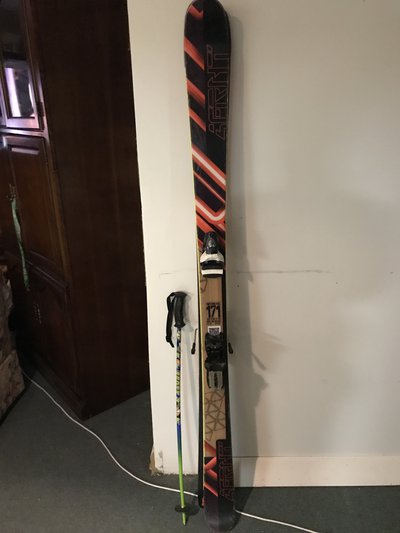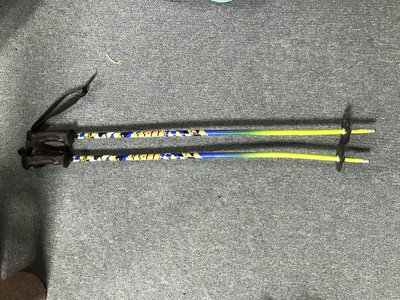 One is bent. Still work fine. Will attempt to bend them back to complete straight if someone wants them. Don't know size. I am 5 foot 7 inches and they are up to my belt. Here is a picture of them next to my 171 skis. 7/10
5. Black Red helmet with stickers size Medium - $10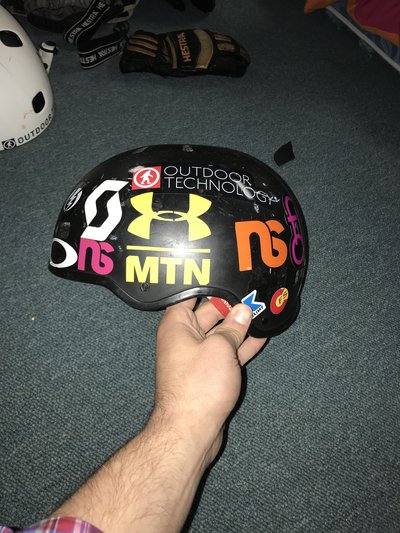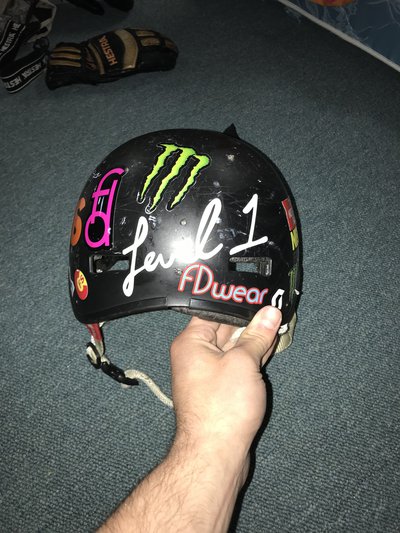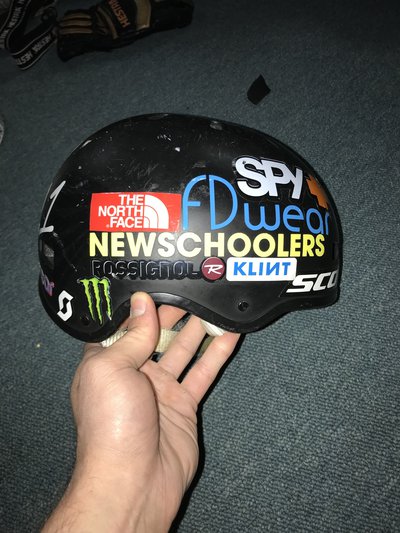 Helmet is in okay shape and missing some padding and ear covers 7/10
6. White POC helmet with sitckers size M/L - $20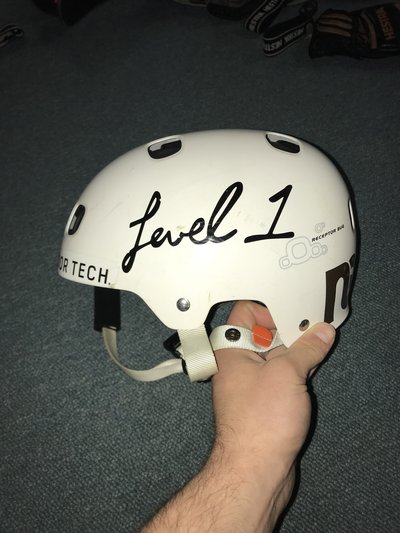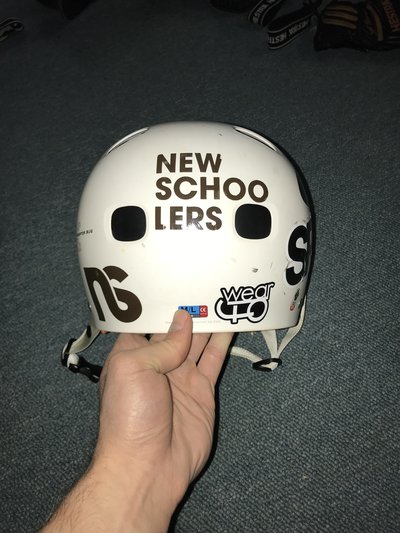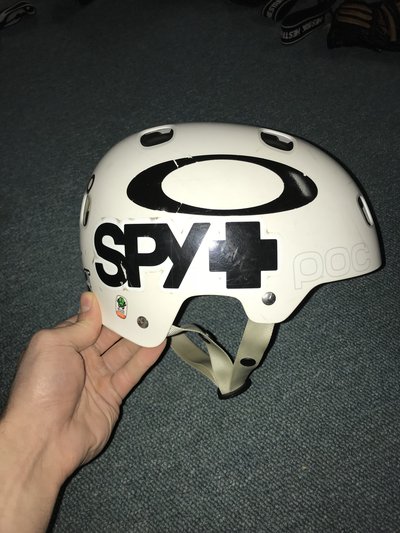 Better condition helmet, still missing ear pads and some interior padding. Great shape overall 9/10
7. Orange Armada Pants size Large - $15
Pants have obvious signs of wear and tear especially on the back of the ankles. 6/10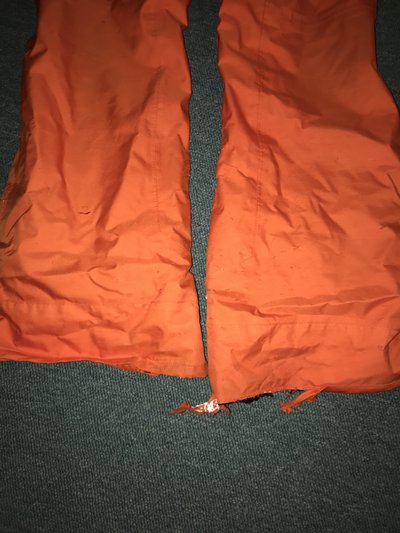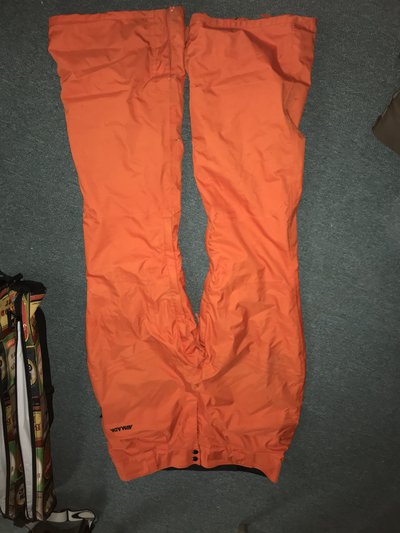 8. Tan Quicksilver pants size XL - $20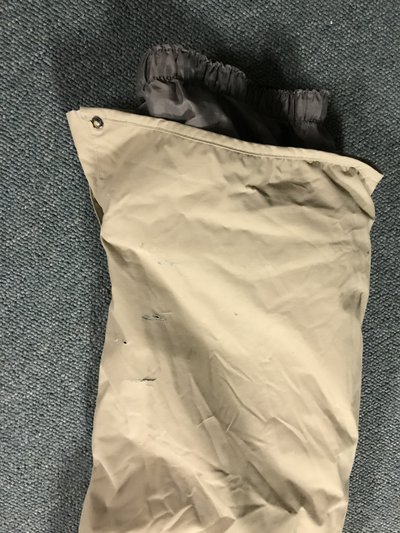 Pants are in better condition than the orange ones. Still have some holes and scrapes on the back but not as much. I made an effort to keep them rolled up to avoid that. For some reason most of the pictures won't load for this one. DM me if you need more pictures. 8/10
9. Blue Stoic gloves size L - $20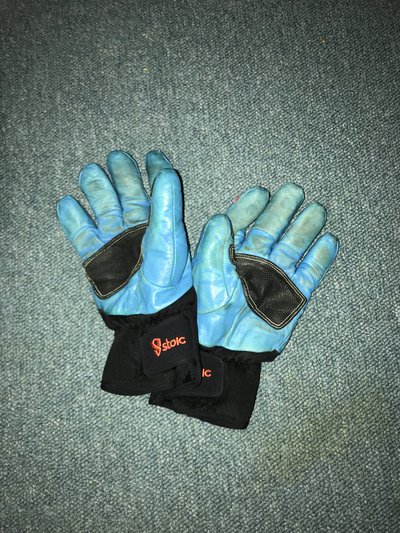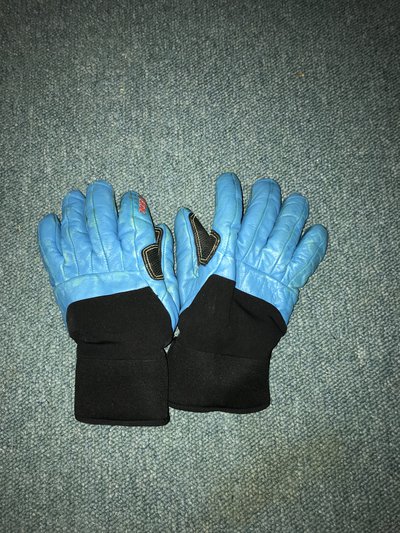 Obvious signs of wear and tear, saw a guy with blue gloves one time and immediately had to get a pair. I think the blue gloves are sick. Bought them for a lot of money. pretty warm too. only time I had a time where my hands were cold was in sub 0 degree weather. 7/10
10. Hestra Lobster Gloves size 9(L) - $85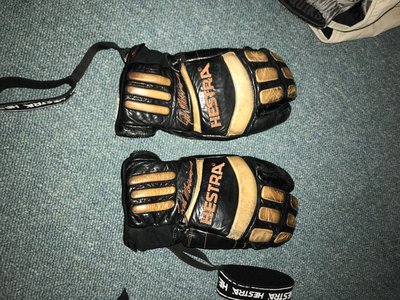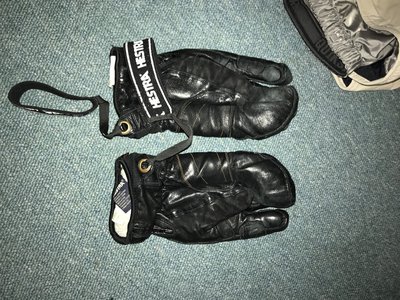 I will put these gloves up against any glove on the market. They are so good, ive literally put my wet, snowy hand back into them, and my hands still stay warm. I can say with 100% confidence your hands will never get cold. Obvious signs of wear and tear but still sticking to my price. 8/10. Not really looking to get rid of them for any less, I see myself keeping these for as long as I live if they don't sell. Personally, this is the best thing I got.
11. ski bag - $20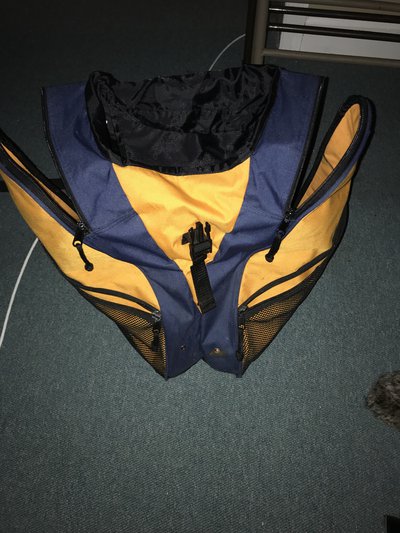 fits boots and helmets and stuff. will throw in with big purchase. probably will just throw in with boots.
12. Extras - hats, sag ski belt, outdoor tech yowie, electric facemask (offer up)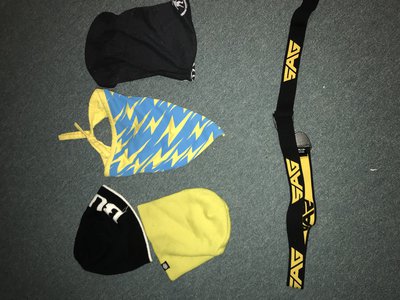 **This thread was edited on Jun 13th 2018 at 11:13:52pm
**This thread was edited on Jun 13th 2018 at 11:15:19pm
**This thread was edited on Jun 15th 2018 at 8:57:57pm
**This thread was edited on Jun 17th 2018 at 1:44:35pm
**This thread was edited on Jun 25th 2018 at 3:53:34pm