Check this theory i got brewing.
Peep some of the semi finalist this year.
Eero dropped some of the wildest hand rails comparable to a level 1 part- what is he wearing?
tight pants



https://www.newschoolers.com/videos/watch/898693/Eero-Haukkala-SuperUnknown-XV-Semi-Finalists
He is not the only one who is dropping urban hammers and has tight pants, we got Knut and Phil gaucher
and check this one out, pretty boy Ben Zinzsss who last year made the cut, didnt this year- this year he wore tight tight pants
Now take a peek at parker norvell a finalist
he decided to keep it G and go with the more relaxed fit. Alot of the semifinalist are may be arguably more deserving of a finalist spot especially with the street eero and phil put down, but my bet is they didnt make it because they kept it skinny.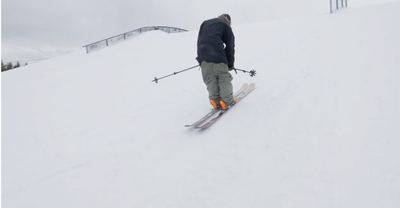 Parker clearly kills and stoked he made the cut but damn level 1