Paypal Only - No Venmo or anything
Located in Bend, Oregon for local pickup
Will Trade for FKS/Pivot Heels
Discounts for Multiple Items
No, I won't Sell the pivot 18s so don't ask
Shipping not included in price
More pics on request

Hoodies and Stuff
Top L - Jiberish 'Murica - 2xl (7/10) - $30
Top M - Jiberish Hellhound - 4xl (8/10) - $30
Bottom L - Jiberish Speckled Zip - 2xl (BNWT) - $35
Bottom M - Jiberish Fleur J - 3xl (9/10) - SOLD
Right - Jiberish Pennant - 3xl (9/10) - $40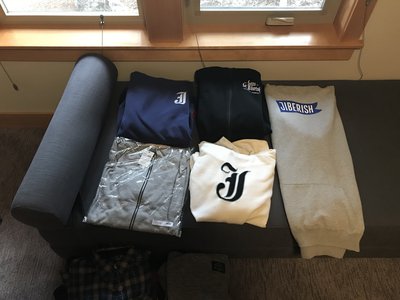 Top L - Fas.c Crewneck - 6xl (6/10) - $20
Top M - Black Diamond Hoodie Zip - xl (6.5/10) - $15
Top R - Mountain Hardware Zip Baselayer - xl (10/10) - $15
Bottom L - TAF Hoodie - XLT (9/10) - $35
Bottom M - Saga Granola - XL (9/10) - $30
Bottom R - Jiberish Insulated Flannel - 2xl (8/10) - $30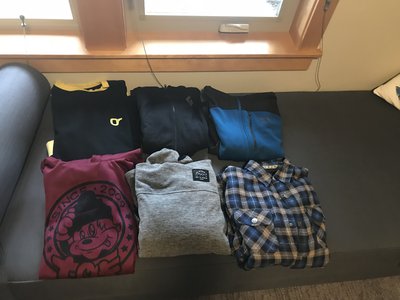 Outerwear
Left - Bloom Finn - XL (8/10) - $45
Right - Jiberish Quandary Jacket - XL (BNWT) - $50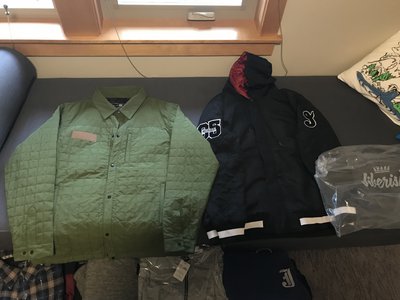 Left - Strafe Jacket 20k/20k - Size L (Small rip on velcro of cuff otherwise 8/10) - $130
Right - Helly Hansen Softshell - Size XL (9/10) - $40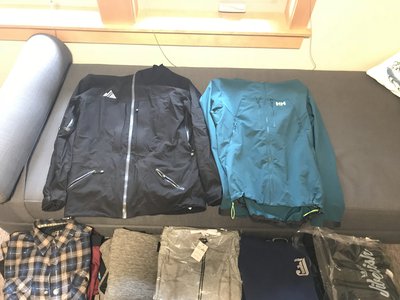 Left - Orage Donuts Jacket (Warm af with 5k/5k waterproofing) - Xl (8/10) - $40
Right - iNi Pants 20k/20k w/ Line Suspenders - Xl (9/10 no holes on cuffs, just a tad of wear) - $70 w/ suspenders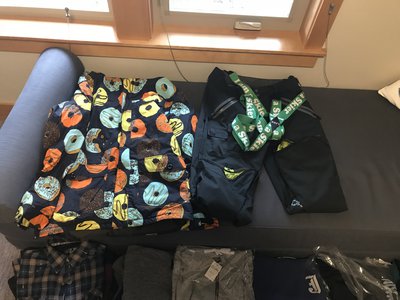 Tees/Longsleeves - $10 for 1, $30 for 4
Top Row (1-4 = Left to Right)
1. XXL NewGrowth Tee
2. XL Montbell Tee
3. XXL Jiberish Cashbox Tee
4. XL Jiberish Tee
Bottom Row
1. L Obey Tee
2. XXL Jiberish Script Tee
3. XXL Jiberish Cheshire Tee - SOLD
4. XLT Level 1 Waffle Longsleeve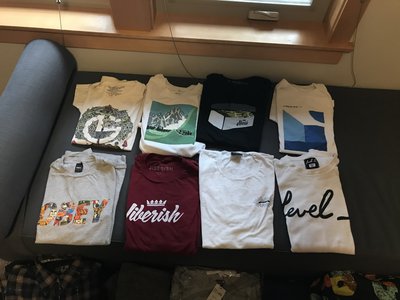 Skis
187cm Moment Meridians (SKIS ONLY, PIVOTS AREN'T FOR SALE)
9.5/10 - $385 OBO

Skied on under 10 times. One mount at rec w/ pivots for a 316mm bsl. No Edge Damage. One base scratch that I filled with P-Tex (Didn't need to be filled but thought it wouldn't hurt to do it). Don't need to get rid of these but want something with camber and more forgiving flex for a 3 ski quiver haha.
180cm Icelantic Gypsy (Same ski as Nomad 125)
8/10 - $300 OBO
Was a demo ski at a local shop. One mount center for attack 13 demos and one mount at rec for the same bindings so plenty of room for any binding. Bases and edges are clean and pristine. Just looking to unload these babies since I have no use for them in my current quiver.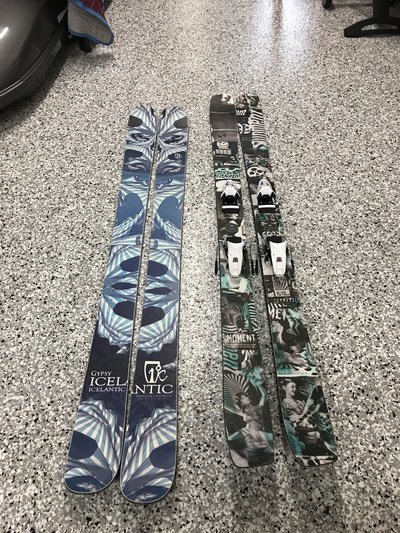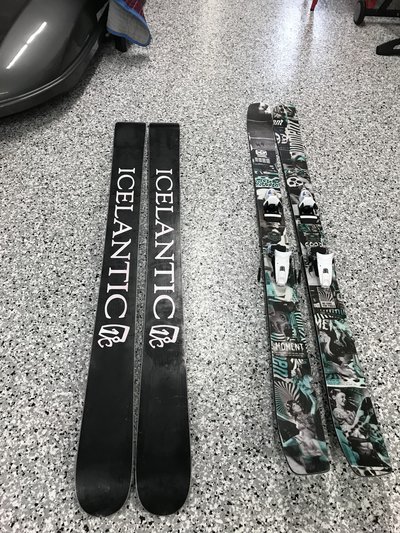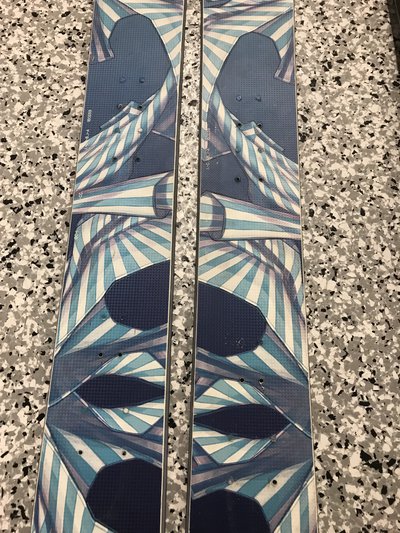 Above - Gypsy Mounting Patterns
Below - Meridian Base Scratch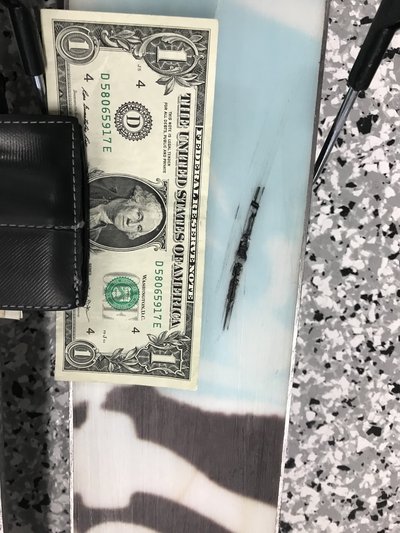 Misc Items
Green Tongues - SOLD
White Tongues - 8 Flex FTE Tongues (Both BNWT) One size M and one size L - $15 a piece
Tyrolia D Brakes - Both 110mm, both brand new in box - $10 a piece
Yea Nice Hollaclava - Worn once and washed. Its a wizard hood with a facemask on the inside. Softer on your face
than a pair of titties - $5 or free toss in with something else.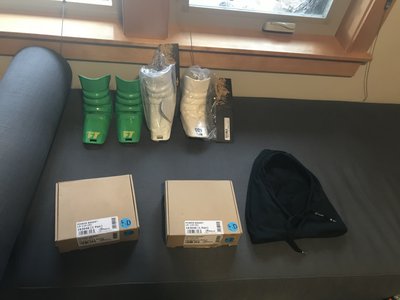 **This thread was edited on Feb 20th 2018 at 11:06:48pm
**This thread was edited on Feb 21st 2018 at 11:00:34am
**This thread was edited on Feb 27th 2018 at 7:43:14pm