Okay Ns, I'm selling my one boot quiver from last season and the first half of this season. These bad boys skied basically everything from the east coast to the west and took it all.
We have some of last years lupo carbons in a size 25. The same as the lupo factory from this year, so around $1000 retail. Used a significant amount, but thats why they don't come with liners, cause they're beat and you don't want them.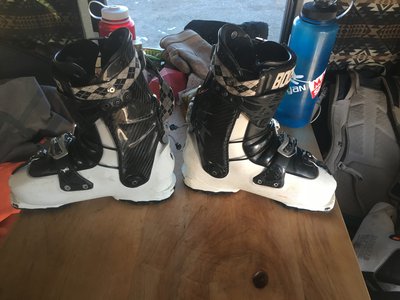 The toe blocks do have some gnarl on them, the grilamid plastic they use is pretty soft, these marks are probably from clambering over rocks and crap for a season. They still test out fine in a marker jester, haven't tested them in anythIng else. And the tech fittings are unaffected so will work with all tech bindings like kingpins etc.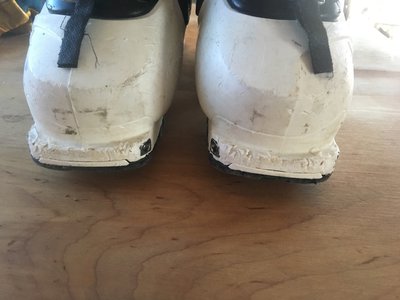 The left cuff has this one scratch/ mark in it, hasn't really affected anything, I've been watching it. Probably came from an over zealous japan grab, if you were really worried about it I'd maybe fill it in with epoxy or something but honestly I wouldn't worry about it. Sorry for the washed out picture I was trying to get the best image of the damage that I could.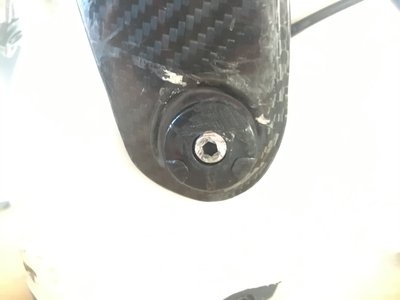 The right cuff has no majof marks but wear along the inside per usual with a ski boot.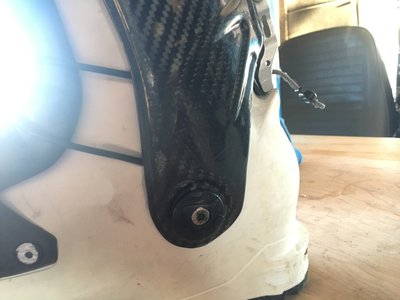 Included with these bad boys are the standard gripwalk soles that are practically new, maybe 10 days on them. And a pair of din soles that are significantly more used, still test well within shop limits, but do show more signs of wear. The din soles allow these boots to be used in any standard alpine bindings, while the gripwalk ones only work with select alpine bindings and all tech bindings, and provide better grip for walking, hence the name.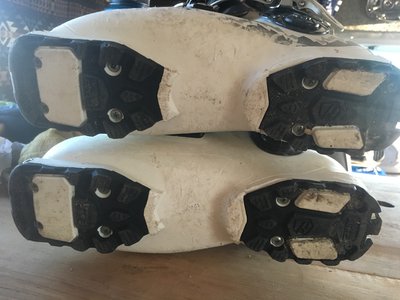 NO LINERS INCLUDED
so pretty much buy these shells and an intuition tour liner of your choice, which will probably end up being better than the stock liner.
I was looking for $200 obo