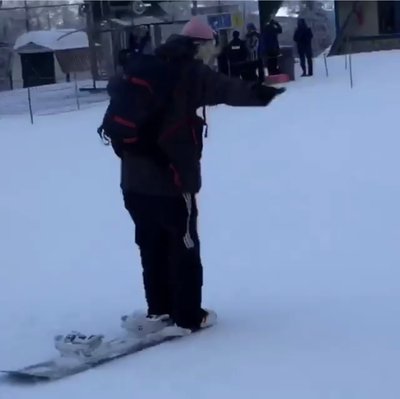 Sure the new wave is just a regurgitated snowboard style but after watching quite a few of the Daily Crew videos, we are lead to believe that these bunch of snowboarders are trying hard to immitate "New Wave" tricks, here are just 2 examples of snowboarders trying to be skiers.
Arms flail in the air, positioned forward rather than their natural stance, butter off of lip, they even feature a few skiers in their videos
This is Important stuff you kooks, so be sure when you see a snowboarder tell them to stop being copy cats just like they used to call us copy cats.
If my findings are correct that can only mean that the New Wave Ski style (No Poles, Look like you have no control, mits) is THE BEST style skiing has ever seen.