So, I blew a knee.
Instead of selling some gear to offset my impending medical bills I'm probably just going to buy more skis.
185 Line Mr. Pollards Opus w/Large EPF Marker Dukes
SOLD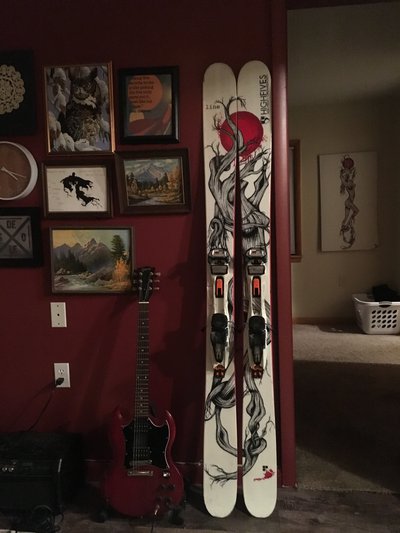 I like this ski. A lot. But I rarely get on it anymore now that I've got a shiny pair of Mordecai's.
The details:
I warrantied my original pair and this pair has been in the quiver for a season and a half. Probably 30-40 days.
Mounted once at -2 from center.
1 core shot professionally fixed by me. Because I work in a shop. Fuck you.
186 Line Sick Day Toursits w/Dynafit Radical ST 2.0
$325 + Shipping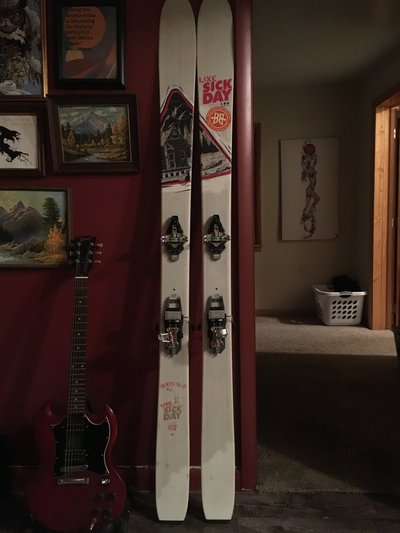 I'd prefer to sell these without the Dynafits and they're priced as such. But, make me an offer I can't refuse and I'll probably cave because I have poor long-term decision making skills.
The details:
Not sure on the day total as I picked these up on TGR. But they're in impeccable condition. The two tiny scratches have been filled with drip P-Tex because they weren't even deep enough to extrude
.
Mounted twice; once on the line for quiver killers/binding inserts for a Kingpin at 306.
Once at +2 for the Dynafits.
27.5 Dynafit Beast Carbons $400.01 + Shipping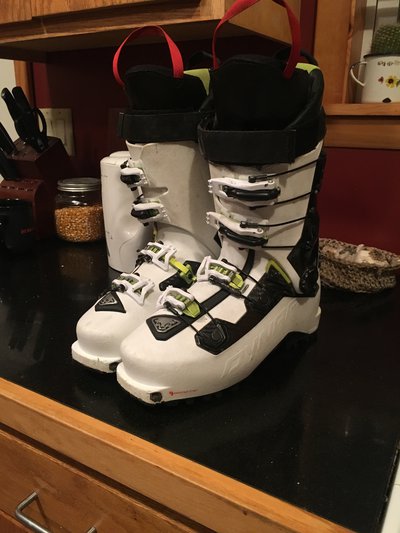 Not completely sold on the idea of selling these. They don't fit my foot particularly great but they tour well and ski extremely well. If they don't sell I'm going to start modifying them to fit my foot. Then it's all fucked from there.
Details:
10-15 Days.
Never molded
Never modified.
Typical small Dynafit fit. (If you've got a high instep don't give me your money. Get the Maestrale RS instead.
**This thread was edited on Jan 5th 2018 at 8:57:47pm
**This thread was edited on Jan 5th 2018 at 9:00:13pm because Peach is a bitch.
**This thread was edited on Jan 5th 2018 at 9:01:28pm
**This thread was edited on Jan 10th 2018 at 8:16:09pm
**This thread was edited on Jan 10th 2018 at 8:18:25pm