A mildly used pair of 2014 Blizzard Spurs with Marker Duke (325 sole length) and BCA skins.
Asking $600 flat, prefer local buyer, but willing to ship for an additional cost yet to be determined.
These have been skied maybe 50 days total, and at most 5 days in the last 2 seasons due to work getting in the way. Would love to see them go to someone that will make good use of them, I just can't give them the love they deserve.
Email me at either cougs@hotmail.com or ccarlson7880@gmail.com, or text me at 9708192020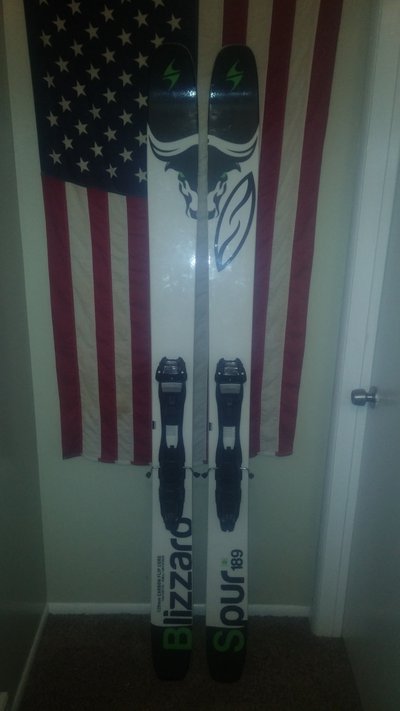 **This thread was edited on Dec 29th 2017 at 6:37:40pm
**This thread was edited on Dec 29th 2017 at 6:42:50pm