Hello all!
So I have had a bit of interest in some of the wallets I make so I thought id post a thread here. Every wallet is hand made by yours truly with any fabric of your choice. I'll post a complete list of all the fabrics I have. Off the top of my head I have:
-sick camo
-blaze orange(you won't loose this at all)
-gray
-burgandy
-tan
-bbblllaaacccckkkkkkk
-teal
-probably more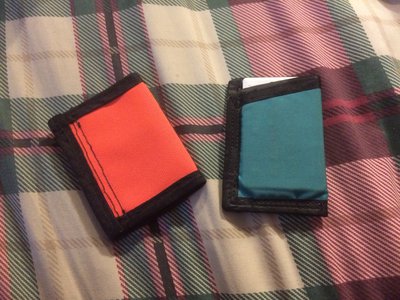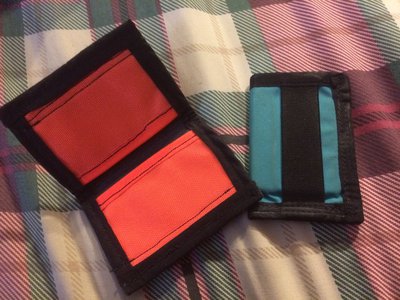 So far I am only making the blue one above but I am open to custom designs-elastic band can hold money folded up and around 6 cards.
prices for now are 20$ each but if you buy multiple we can probably sort something out.