Well I've been told I'm out for the season so I need something to do while my back heals up. Any of you guy interested in helping out a homie and buying some rad wallets that are handmade in Alberta? I have a ton of colours leftover from backpack projects.
Heres a couple pics on what the look like. Blue one holds about 5-6 cards and has an elastic band on the back for cash. Orange one is made specifically for cards and each side could hold 4 cards snugly. Prices would be around 20Cad and 15USD plus shipping.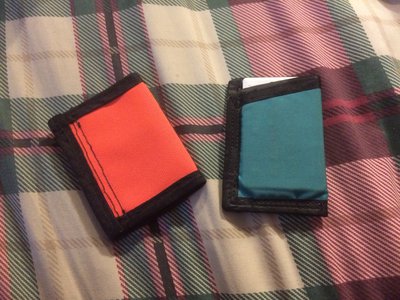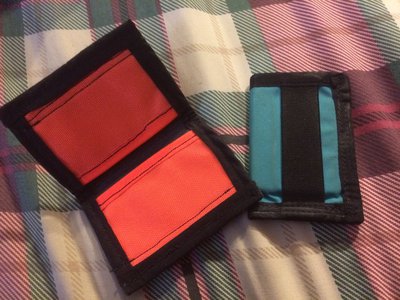 Pm me if your interested!