Got a bunch of 4bi9 history that I figured I would let go to a lucky NSer who knows what's good.
pricing at bottom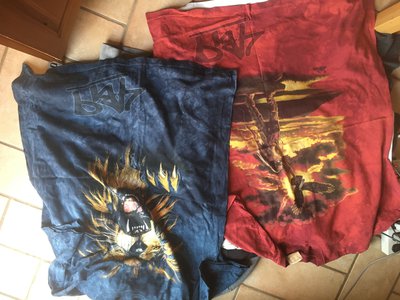 First off I got these two tees from The Mountain x 4bi9 collab circa 2010. Both are 3xl and hardly worn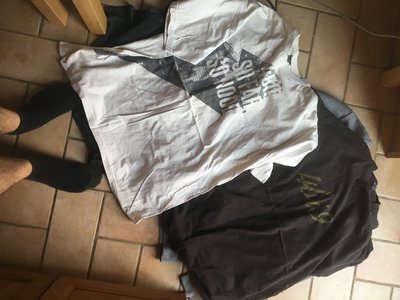 Next up we got two classics - the SO Far So Hood shirt that we only sold at the premier (shaka size 5xl), and then a black foot locker 2xl that's actually way long. This thing has a stenciled (spray painted) 4bi9 logo on it that was made sometime in 2005, the days of the 4bi9 mixtape movie. Both have been worn quite a bit but are pretty clean and looking good considering. Black shirt has some sun bleaching.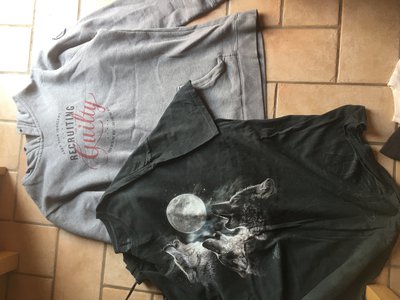 Last up I got another 4bi9 X The Mountain collab shirt, again 3x. And I got a Jiberish "guilty" hoodie that Pete gave to me because I designed the graphic on it. I just done wear it anymore, and want someone who will wear it to have it. The draw sting is gone but it's in good shape. There's two thin spots 1/4 inch long in the body, middle left hand side, that were an issue with the cotton when the fabric was made itself. You can't notice them from the outside, you only see that it's thinner there when you put it on. It might wear through someday but it hasn't yet, still looks like the day I first noticed so it's probably good.
All prices include shipping USA
shirts are $10 each or $25 for all 5
hoody is $20
Basically trying to give these away, just cover shipping
hmu