Thinking about reworking my quiver somewhat for a few reasons. Due to some back and knee issues, plus being in Chicago most of the year mainly-
Free Denver pickup, or buyer pays shipping. I'm open to trades, specifically 192cm or 187cm Praxis Protest (see below), or some Kartel 116s or similar. Open to other stuff though.
First I have a pair of 192cm Praxis Protests, Med+ flex on the old scale (stock flex), carbon hybrid MAP core. 1 mount on the line for Pivots with inserts, 296mm bsl. Ancient top sheet. Minty, only 4 pow days or so on them.
I've debated whether I would want to sell these, and for the time being I am really only interested in trades for a 192cm (preferably), or 187cm Protest with standard MAP layup or maybe some of the new layups offered this year. Decided for 100% resort use I'd slightly prefer the other layups. Just my preference though, plenty of guys on here really like carbon in a pow ski. Especially if you get some cat and heli days in. Otherwise I'll just keep them because they are my favorite pow skis to date regardless. Really just goldilocksin' a bit for a lightly different layup.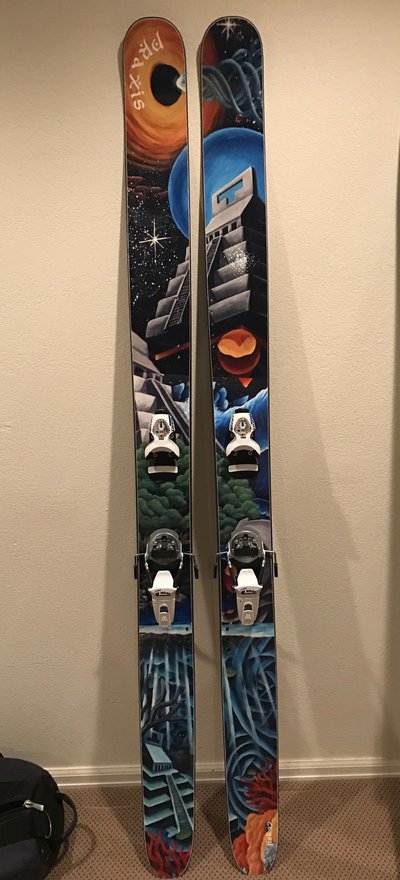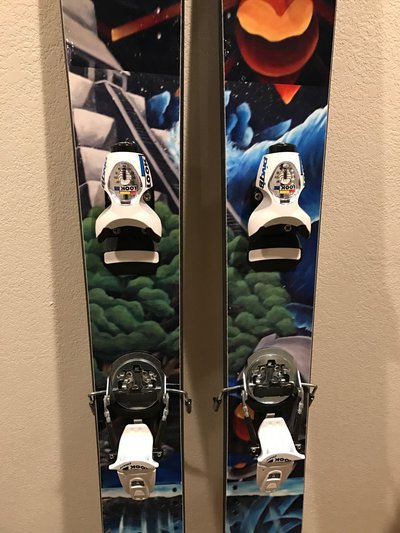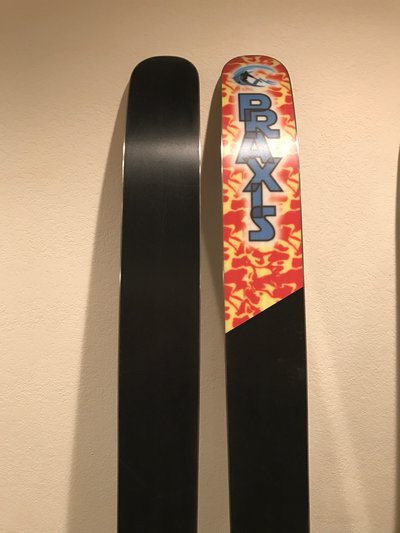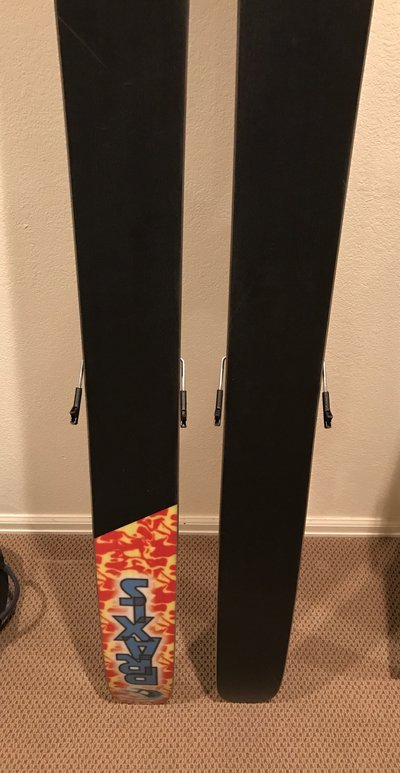 187 Praxis Concepts. Before compound camber (so just camber underfoot, rocker tips and tails). Hand flex is a little softer than my Med+ Praxis Protests. They have a cool matte black topsheet on them. Great shape, edges and base are good, some light scatches. Topsheet is more nicked up, Purely cosmetic. Filled them in with some permanent marker, cannot tell chips are there unless you're about 10 inches away, Could also probably use a light tune and wax.
Mounted 3 times, one was for Attack 13s for 29.5 boot, other was an unknown binding (looks somewhat like pivots for a smaller bsl). Currently mounted for attacks with 26.5 boot (302-334mm boot compatibility).
Owner before me took care of them pretty well, I got a few days on them in my older 26.5 boots which fit with just the toe remount. Super fun ski, very easy and precise and quick.
Plenty of room for another mount as well.
Used but good shape Attack 13 bindings.
Trade Pending
184cm 2014 bacons (blue tree topsheet, same as 2015 dimensions 108mm waist). Part of the older version that was more buttery/jibby and fun.
They are in great shape, bases are great (couple shallow scratches), edges very good, topsheets are good besides a few cosmetic nicks and scratches.
Were drilled once before for Marker Jester demos/schizos (one ski was miscounted for the markers, but still room for another mount for sure) currently mounted with neon yellow/green STH2 16 bindings on Eric's choice mount point, bindings have only 4 days total on them.
SOLD
Last have a pair of near-new STH2 16 bindings. Used only 3-4 times. Half neon yellow/green, half black and orange. SOLD
**This thread was edited on Mar 10th 2017 at 10:52:34am
**This thread was edited on Mar 12th 2017 at 10:49:16pm
**This thread was edited on Mar 16th 2017 at 8:16:45pm
**This thread was edited on Mar 19th 2017 at 2:12:35am
**This thread was edited on Mar 22nd 2017 at 9:38:43pm
**This thread was edited on Mar 24th 2017 at 5:57:29am