Let me just start out by saying I'm sorry if this is a repost. I got this idea from a thread a while back but can't seem to find it now. By no means is this the best way to fix your skis and it may not completely pull them back together, but its a cheap and quick way to keep you riding. So without further ado here we go.
These are some Volkl Gotamas that were my first attempt because I had three epoxy jobs that all fell apart. The final result should look something like this.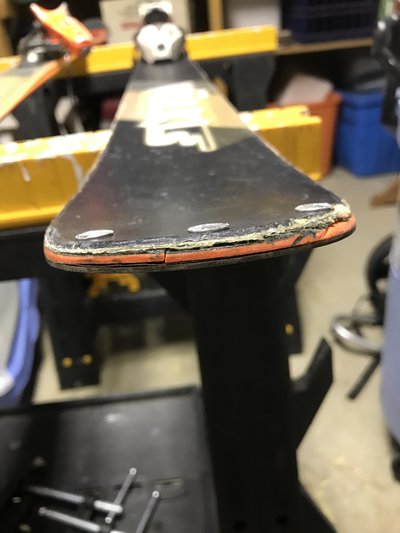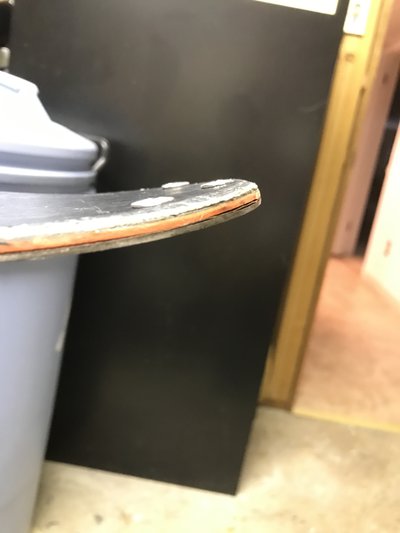 Materials:

-Skis with split tips
-Screwdriver
-Drill
-Drill bits
-A flat surface (Saw horses are perfect)
-Chicago screws* (These come in different sizes, but I got the smallest width for 75 cents a piece)
-Threadlocker (Optional)
-Clamps/Vise grips
-Epoxy (I do not use this but it could help make things even more sturdy)
*(The original version used T-Nuts, both should work but I found these to be the perfect fit)
Like I said there are different sizes/kinds of Chicago screws, and these are the kind I used. They are about 1cm in width when fully screwed together. Some have rounded bottoms, mine were open.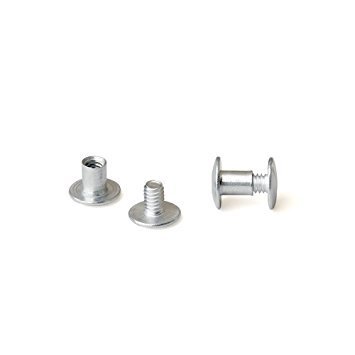 Step 1:

Assess the damage.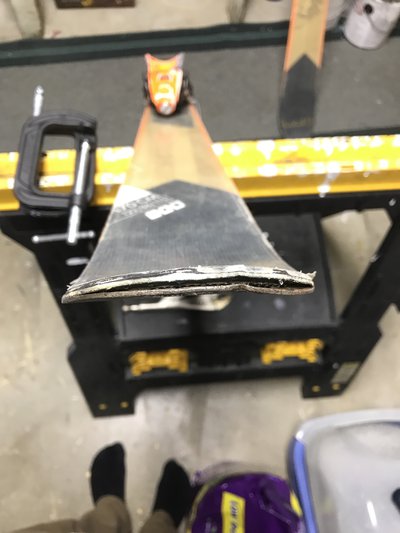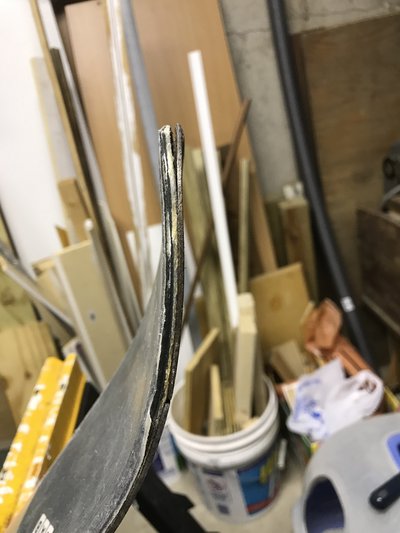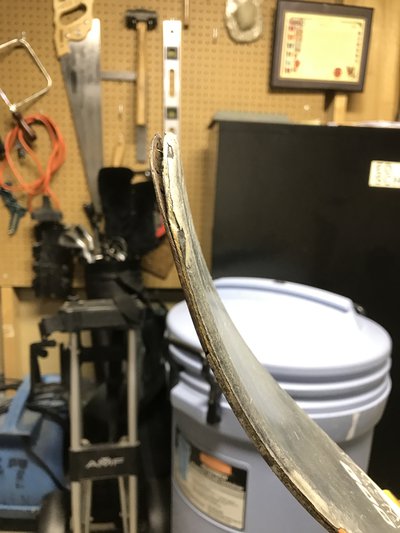 Step 2: Mark Your Holes

Start out by marking out some lines and put some dots where you want to drill your holes. I used a ruler, a pencil, and a Sharpie to make some marks. I usually just eyeball about 1/4 or 1/2 an inch from the edge. You don't want to be to close to the edges but also not to far into the center of the ski.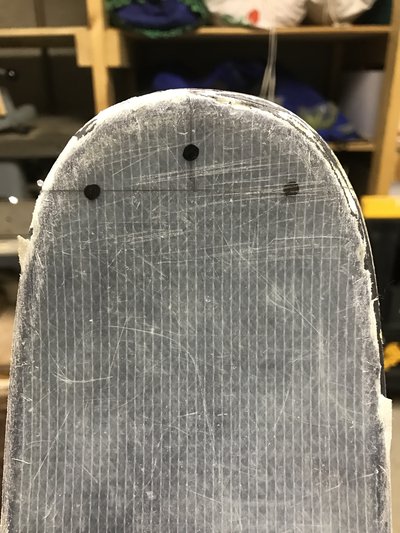 Step 3: Clamp The Tips

Next you are going to want to clamp you tips together. You can use clamps, vice grips, or whatever you have the will work.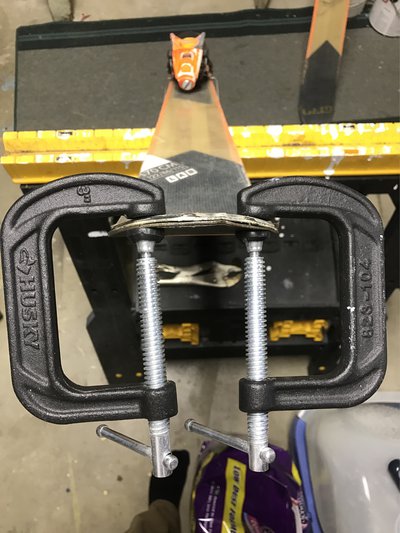 Step 4: Pick Your Drill Bit

As the Chicago Screws have a screw and a bottom piece (receiver?) they are different sizes. I forgot about this and first drilled the size of the screw, which is to small to fit the other end. This is no big problem as it was essentially a pilot hole. So you're going to want a drill bit the size of the other end, not the screw.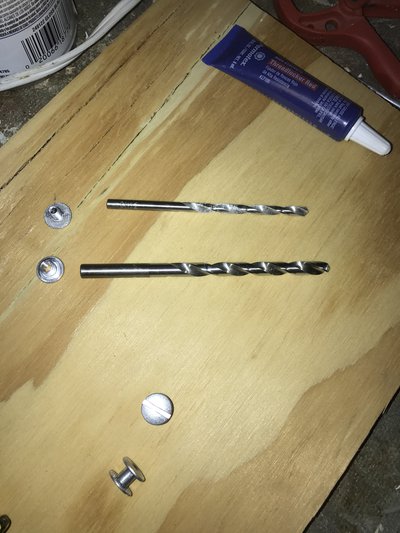 Step 5: Drill

Caution:
Skis can contain fiberglass and other layers that when drilled create very sharp tiny shards. I would recommend wearing gloves from here on to prevent getting these in your hand. I did not wear them and managed to get only a few. However when you get a bunch it feels as though you grabbed a small cactus. I am not your mom but please be careful.
Make sure your clamps are holding your skis nice an tight so you get the cleanest hole. When drilling, make sure to hold the drill perpendicular to the skis tip to get a straight hole. If it is to angled from the angle of the ski tip your screws may not sit flush. You may have to reposition your clamps to drill every hole.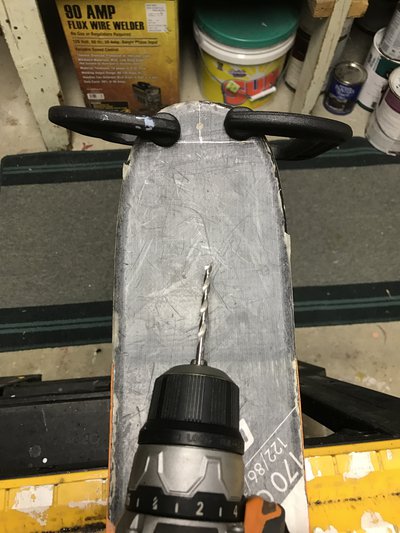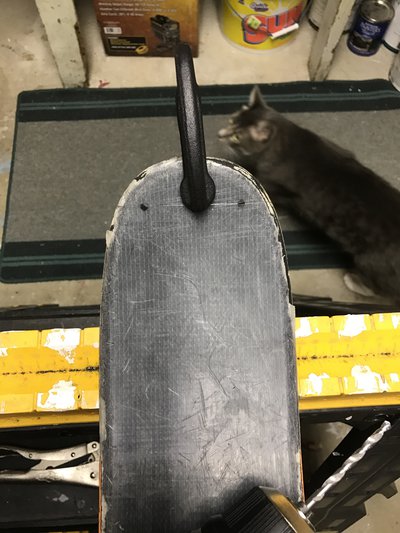 Step 6: Clear Debris

After drilling there may be some shavings in or on the outside of these holes. A knife or a pair of pliers can get rid of these pretty easily.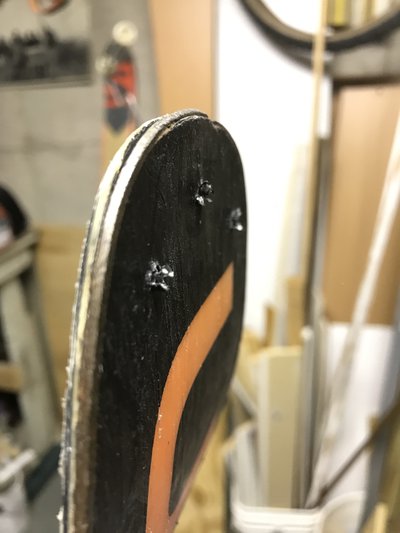 Step 7: Screw them together

If you decide to use epoxy, this would be the step to put it in.
I am not sure of the best way to put these screws in but my method works ok. First clamp your skis back together. Next grab your screws and place the bottom piece up through the bottom of the ski (the side without the screwdriver grooves). I added a little bit of Threadlocker just to give a little extra hold. Next place the screw down through the top and hand tighten. This makes it easier to get everything aligned properly. Next press the bottom piece firmly into the ski and tighten the top. Press as hard as you can and continue screwing until you can no longer hold the bottom piece from turning. Again I am not sure what the best method is but this works ok. Repeat this for all three, adjusting clamps to keep everything close to the screw as tight as possible.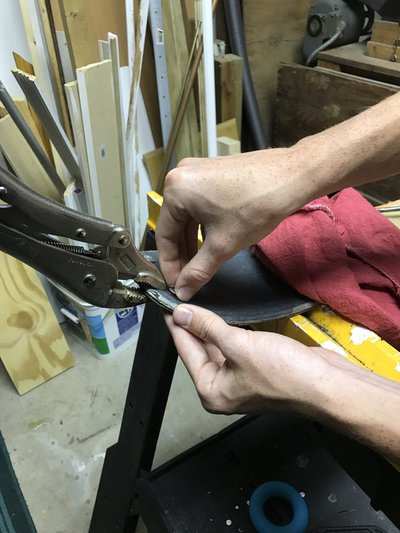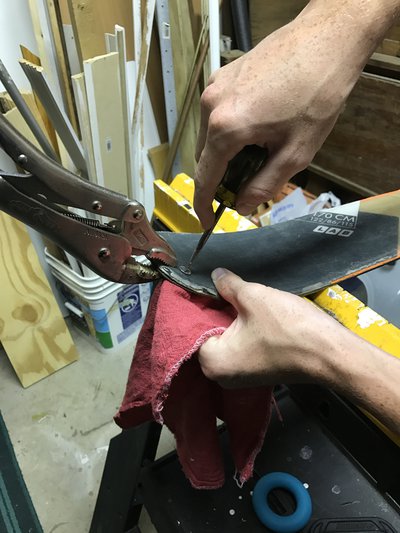 Step 8: You're Done!

The screws should be in and you can wipe up any extra debris there may be. Results may vary, and as you'll see these didn't come completely back together. However if the screws you just bought are probably worth more than the skis, its not a bad fix. This should at the very least keep things from getting worse. If they do not close all the way like these and it really bothers you, you could possibly find some thin rubber, or throw some hot glue in there. No guarantee on the durability of that though.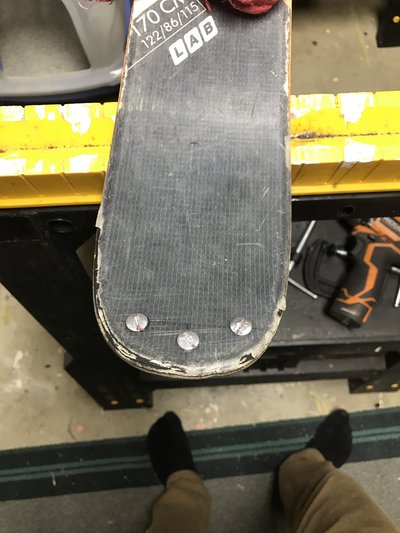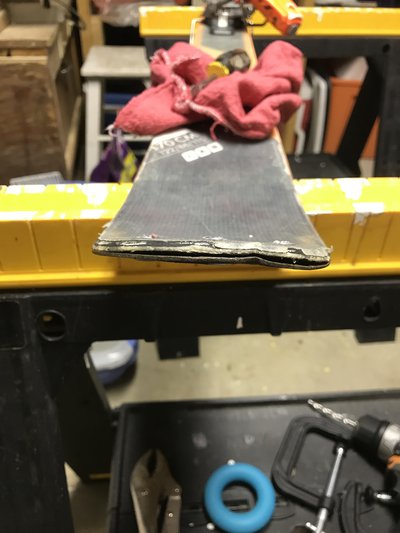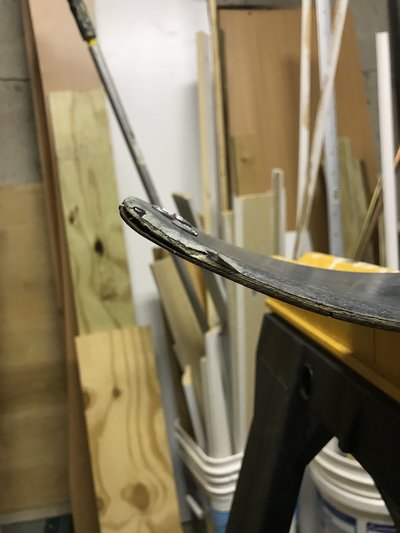 Hope this helps anybody who needs to fix their tips. Although I would recommend getting things professionally fixed, if you don't want to pay or the epoxy jobs keep falling apart because you're to savage, this might help. I do not know how this will affect the ski in the long term, but I would assume it will be fine. Do this at your own risk as it may compromise the ski or damage them.
Happy Shredding!