Consolidating my threads and items for sale.
2015 184cm Line Sir Francis Bacons.
These are used but in good shape, owned by a shop tech in Breckenridge, so well maintained. Topsheets are in great shape with minimal chipping and scuffs, edges are good with only minor scuffs, with a recent deburr and quick tune. Bases have a few scuffs and scratches, but overall in good shape. They have one larger core shot that the tech fixed professionally in the shop, so no worries. Fresh wax on them, Drilled once for Marker Jester Demos/Schizos. (Not included)
Asking what I paid,
SOLD
plus shipping. Could throw in some used but good shape Salomon STH2 WTR 13 bindings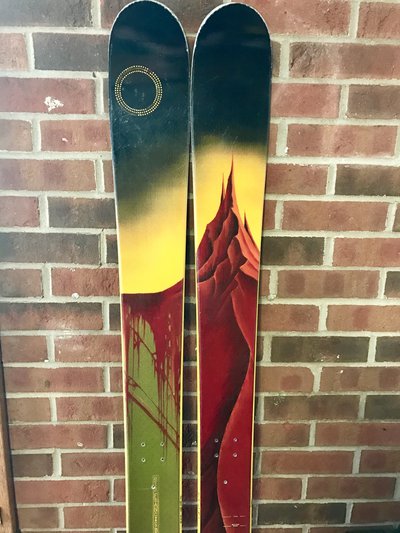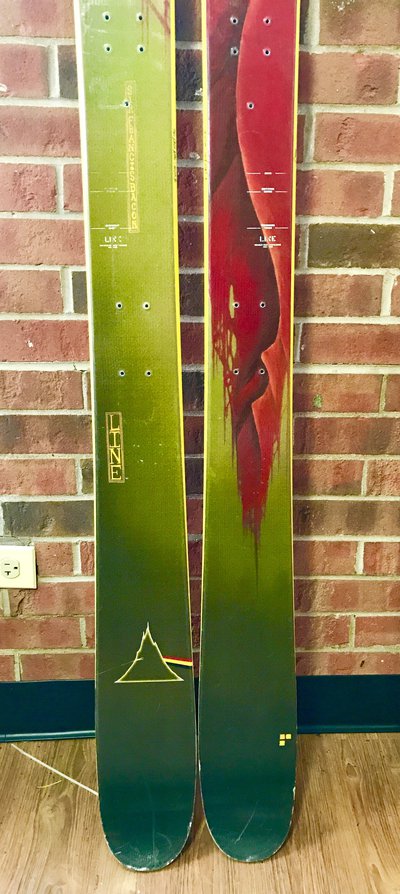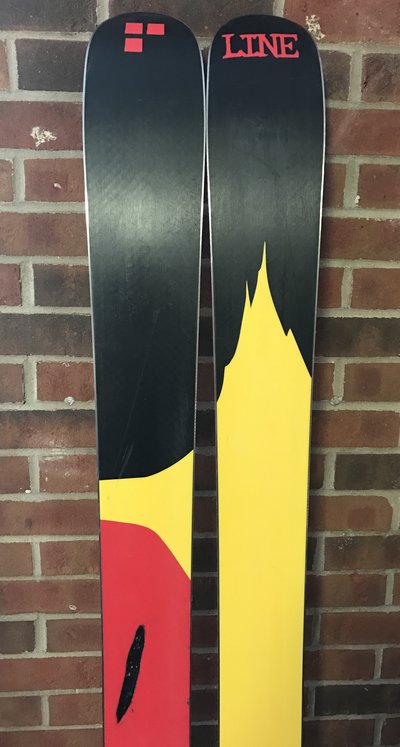 It pains me to get rid of either of these skis because they're awesome, but I just can't justify the quiver overlap with my 192 Protests (and I don't get enough days in CO anymore either to have 3 deep POW skis).
190cm Praxis Powderboards.
$300 flat, $475 with brand new STH2 16 Bindings
plus shipping
Pure reverse reverse goodness. Only had one day on them- super fun ski for those epic days, surprisingly awesome in the air and very very quick. They are in pristine condition, bases and edges more or less new. Topsheets have a couple nicks and some cosmetic slices taken off- put some epoxy on those for good measure. Have a 2 degree base bevel and some detuning as per Keith's recommendation. Mounted 1.5 times with BF inserts: STH2 on the line 307 BSL, and an extra set of toe piece holes 1.5 cm back (puts my 295 bsl boot roughly 1.25cm behind recommended). Overall should work with boots 24-27.5 Mondo without a redrill.
Single STH2 13 Binding w/ 130mm brake. Brand new, missing the heel track, includes all screws (not pictured). Pretty sure the heel track would be easy to get from Salomon.
$45
plus shipping. Would consider buying another single STH2 13 or 16 if anyone has one laying around too.
**This thread was edited on Sep 30th 2016 at 6:17:20pm
**This thread was edited on Oct 1st 2016 at 6:59:35pm
**This thread was edited on Oct 7th 2016 at 11:30:38pm
**This thread was edited on Oct 11th 2016 at 12:36:29am
**This thread was edited on Oct 11th 2016 at 2:43:40pm
**This thread was edited on Oct 15th 2016 at 7:54:17pm