yo whatup ns, i got two rare items lying around that i need to part ways with in order to get a pass this season.
first up is a pair of full tilt konflict/wallisch shells that were modified by cast touring to have pin tech compatable toes. they also added rubber grip pads to the bottom as well. more info on the mod here
http://casttouring.com/collections/boot-conversion
the boots are size 27.5 and have been used no more than two weeks. there is very minimal wear and tear on the bottom.
typically this mod costs $150 from cast and you have to supply your own boots as well as pay for shipping to and from their facility in Wyoming. i have the shells with the mod and i can also throw in a pair of dalbello intiution liners if you are interested as well.
starting offers at $150 + shipping or local pick up if you are in the portland oregon area.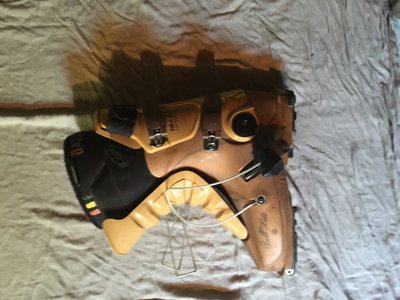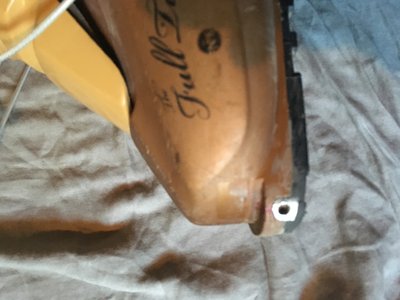 next up and this is a feeler, cause i really dont want to let it go unless its for an offer i cant refuse. is a size large og orage b-dog jacket in killah bee yellow. anyone who knows anything about the "golden era" of tall-t twin-tippin knows this jacket. its a size large and fits huuuuuuuuge. jacket is in great condition, no busted zippers or buttons, no rips. there are a few little stains on it but nothing visible until you get really up close and personal. historical garment, classic style, offer up!