Stoked to see this news!!!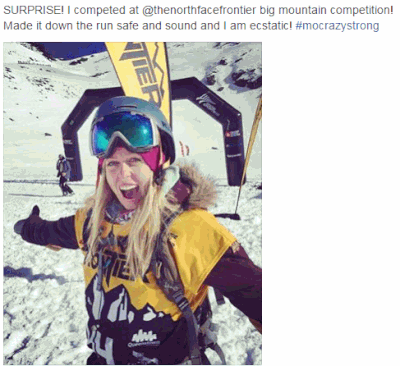 "We were stoked to get a surprise entry from ski legend Jamie Crane-Mauzy in our 2* Freeride World Qualifier today! The American slopestyle specialist and X Games competitor made history in 2013 as the first woman to compete a double flip in a slopestyle competition. In 2015 she suffered a major head injury while competing at the AFP World Finals in Canada and wasn't expected to ski again. Thankfully, she has made a full recovery and was recently cleared to compete again. Although she has never competed in a freeride big mountain event before Jamie decided to sign up for The North Face Frontier just three days ago. Thanks for coming Jamie and welcome back!"
-@TheNorthFaceFrontier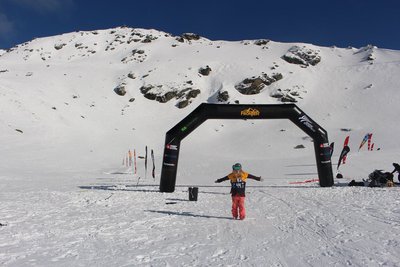 Takes serious guts and determination to come back like this.
Hell yeah Jamie!!!